Kurdish commander: Trump's Syria move puts victories over ISIS at risk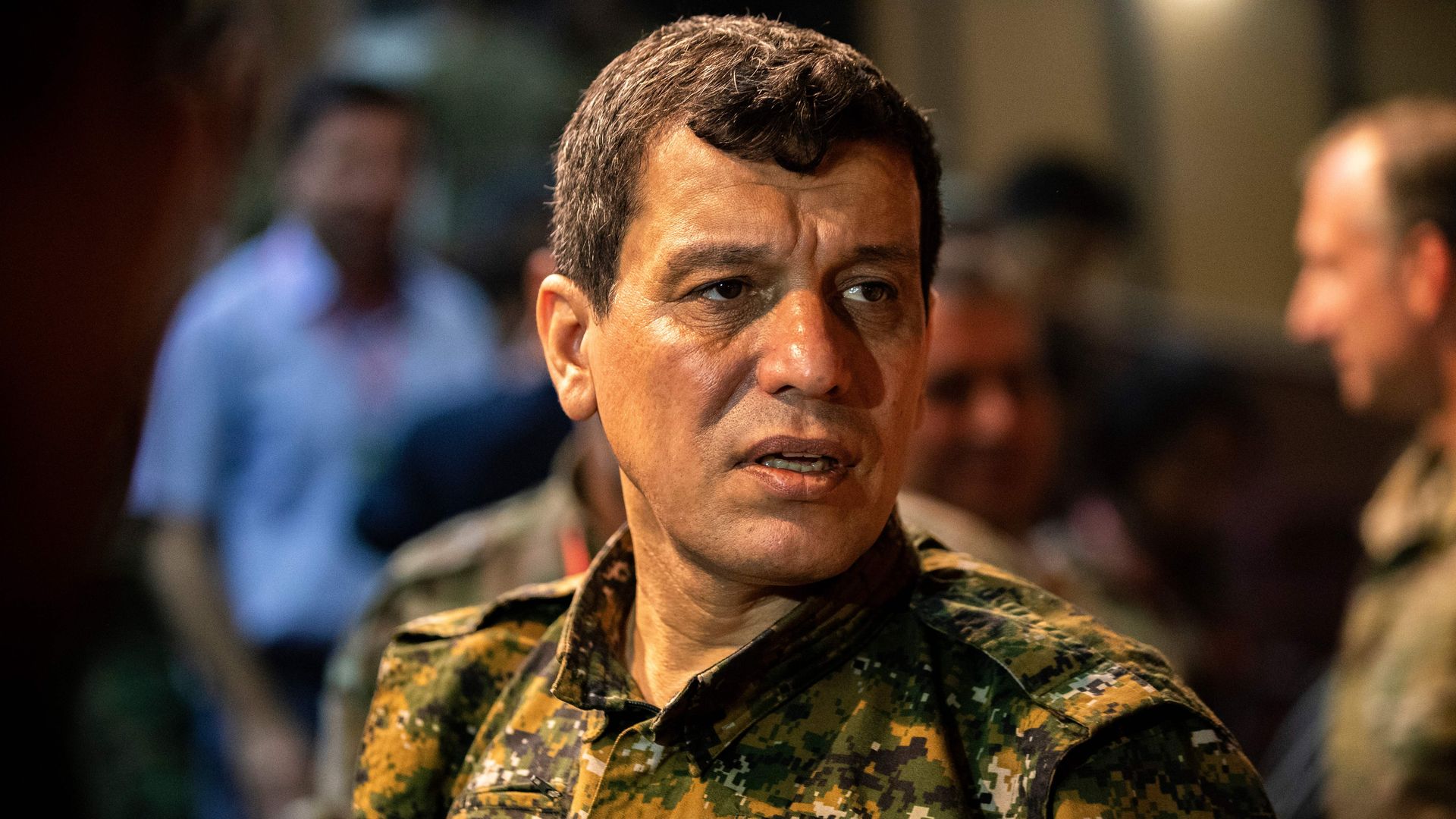 Mazloum Kobani, the commander in chief of the U.S.-backed Syrian Democratic Forces (SDF), told Defense One on Monday that President Trump's decision to withdraw the U.S. military from northern Syria will "jeopardize all the achievements we have made with the coalition against ISIS."
"If this decision is implemented, of course a fight is going to erupt between us and the Turks in the northern border. If our partners and our allies don't put big pressure on Turkey, it is only a matter of days. ... This will lead to a security vacuum that ISIS will take advantage of and which will be in the ISIS interest."
Why it matters: Trump's announcement has been met with bipartisan backlash in Washington, with many under the assumption that a U.S. exit will give Turkish President Recep Tayyip Erdoğan the green light to launch a military offensive against the mostly Kurdish SDF militia, which Turkey views as a terrorist organization.
The SDF bore the brunt of casualties during the war against the Islamic State, or ISIS, with more than 10,000 killed as the U.S. largely avoided a presence on the ground, per Defense One.
The SDF is also currently holding about 11,000 ISIS detainees. A Turkish incursion — which the SDF has claimed would result in "all-out war" — could pull their forces away from prison camps and the ongoing campaign against ISIS.
Go deeper: U.S. exit from Syria leaves civilians and Kurdish fighters at risk
Go deeper