GOP Sen. Rob Portman breaks with Trump on Ukraine request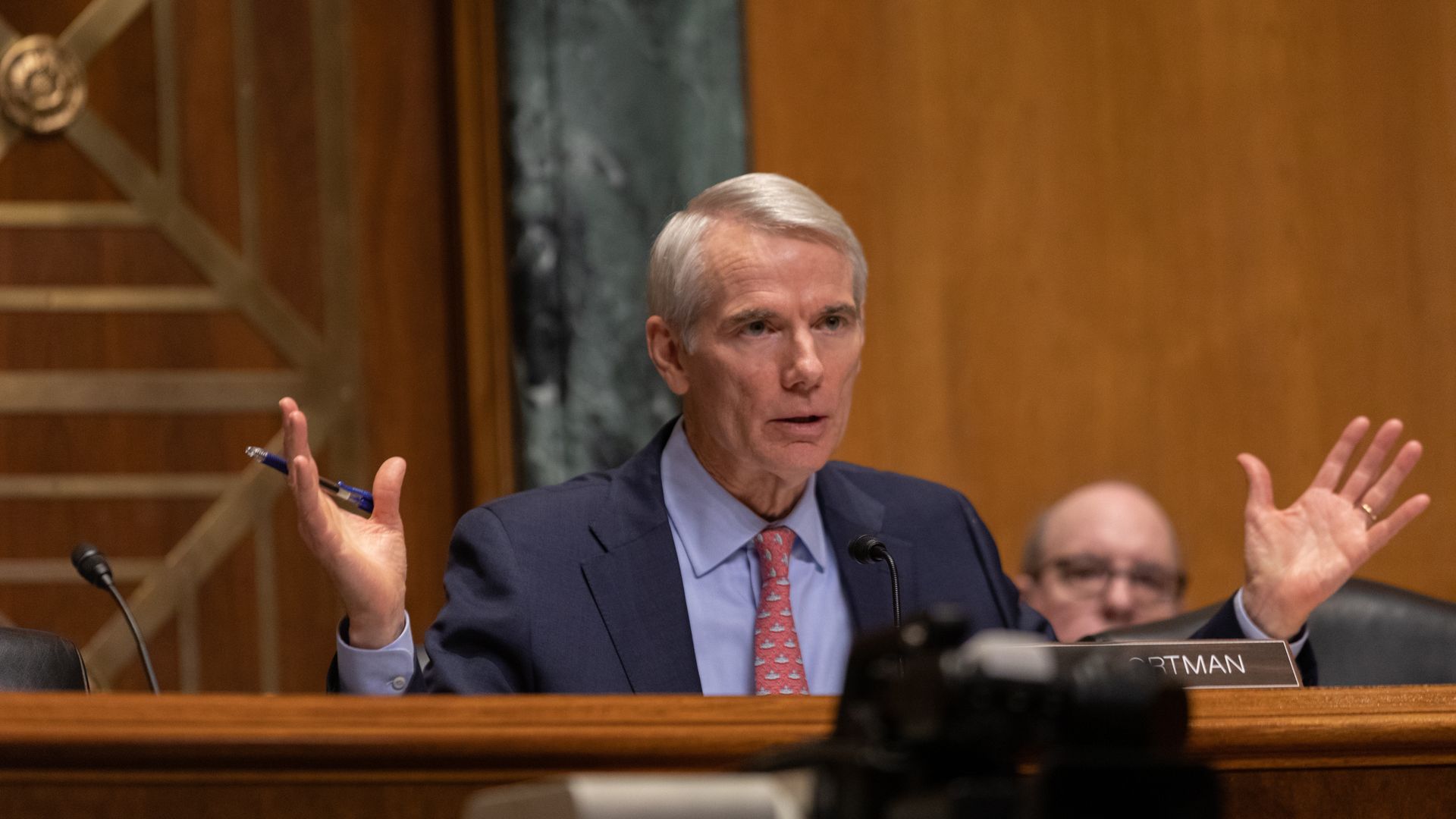 Sen. Rob Portman (R-Ohio) told the Columbus Dispatch on Monday that President Trump should not have asked Ukraine or China to investigate former Vice President Joe Biden, and he disputed a key element of Trump's defense for the plea.
Why it matters: In rare criticism of the president, Portman said the Ukrainian prosecutor was not doing enough to battle corruption. The prosecutor's ouster is at the heart of Trump's baseless allegation of wrongdoing against Biden.
Trump insists that Biden only sought the prosecutor's removal because he was investigating a company his son, Hunter, was involved in.
Portman said "it may have been inappropriate" for Trump to offer the assistance of Attorney General William Barr and his personal lawyer, Rudy Giuliani with the inquiries, according to the Dispatch.
Portman confirmed Trump cited a lack of help from the Europeans as the reason for withholding security aid that Congress had authorized.
But Portman told the paper he only heard that explanation in a conversation the two had on Sept. 11. In prior conversations, Trump administration officials, including VP Mike Pence, gave no reason.
Of note: CNN reported last week that Portman was among a group of senators who signed a 2016 letter that echoed Biden's push to reform the Ukraine prosecutor general's office.
Hunter and Joe Biden's involvement in Ukraine had nothing to do with that letter, Portman said.
"That didn't even enter into our calculus as far as I know, one way or the other. It certainly didn't into mine. Because that was something that nobody was even talking about."
Yes, but: While Portman said Trump's actions were inappropriate, they don't warrant impeachment.
"I think the House frankly rushed to impeachment assuming certain things" that haven't panned out yet, Portman said, per the Columbus Dispatch.
Go deeper: Susan Collins condemns Trump's call for China to investigate Bidens
Go deeper