Republican allies blast Trump's Syria withdrawal decision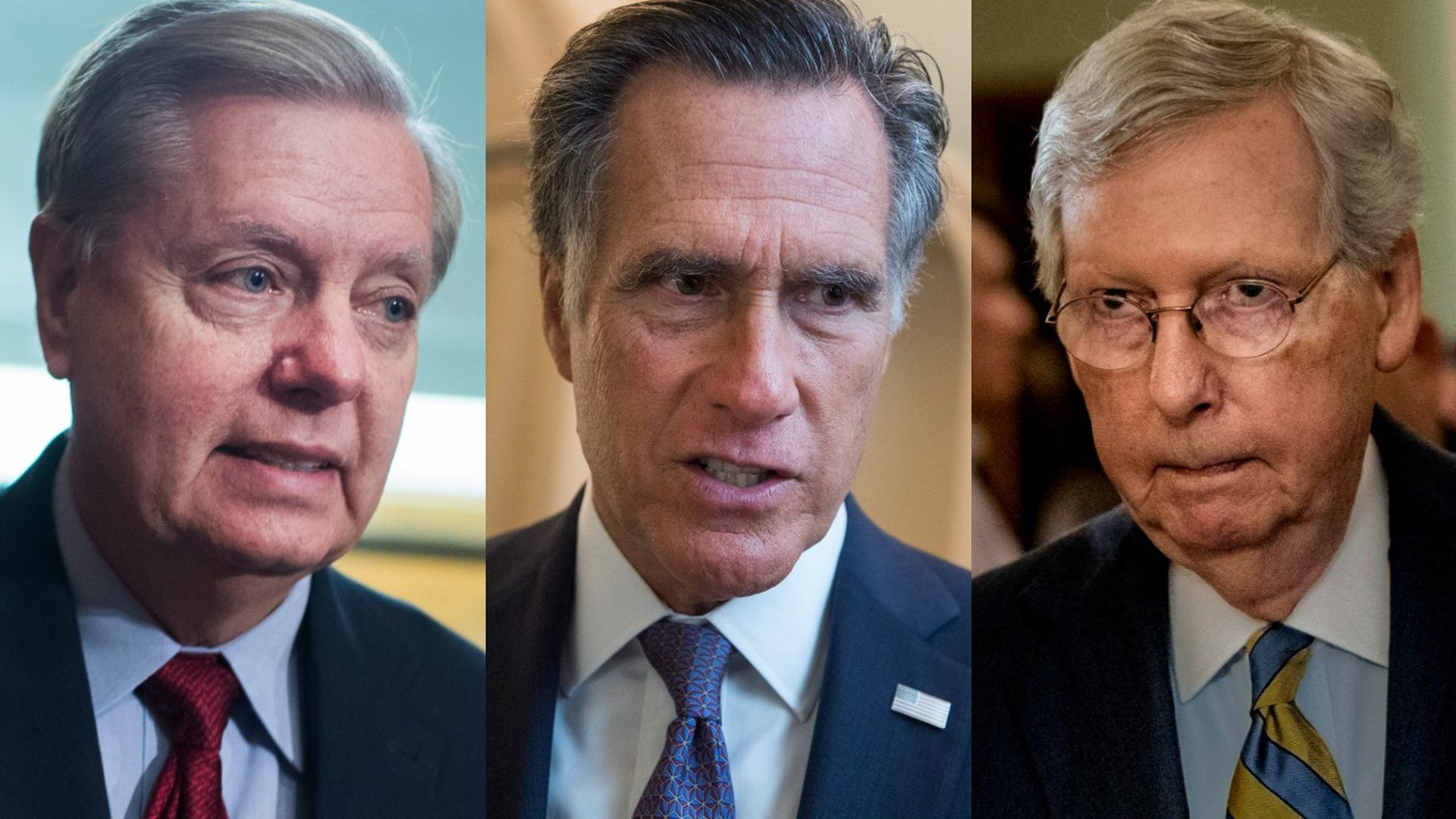 GOP allies blasted President Trump's decision to withdraw U.S. forces from northern Syria, condemning his decision to tacitly allow Turkey to mount an offensive against U.S.-allied Kurdish fighters in the region.
Why it matters: The split once again highlights how Trump's foreign policy impulses are often at odds with GOP orthodoxy — a trend that manifested just last week when Trump congratulated China on its 70th anniversary.
The big picture: Trump has pledged to reduce the U.S. military footprint around the world — controversially pondering a complete pullout from Afghanistan by 2020 — and the Syria decision is another part of that trend.
The U.S. had been trying for months to broker a truce between Turkey and the Kurds after the defeat of the Islamic State, or ISIS.
Former national security adviser John Bolton insisted months ago that the U.S. drawdown would need a Turkish agreement to protect the Kurds. Turkey bristled at that — and Bolton is no longer in his job.
What they're saying:
GOP House Conference Chair Liz Cheney (Wyo.): She called the decision "a catastrophic mistake," adding, "This decision ignores lesson of 9/11. Terrorists thousands of miles away can and will use their safe-havens to launch attacks against America."
Former Islamic State envoy Brett McGurk: "Donald Trump is not a Commander-in-Chief. He makes impulsive decisions with no knowledge or deliberation. He sends military personnel into harm's way with no backing. He blusters and then leaves our allies exposed when adversaries call his bluff or he confronts a hard phone call," he tweeted.
The other side: Trump defended his decision in a lengthy tweetstorm on Monday morning, saying, "I held off this fight for almost 3 years, but it is time for us to get out of these ridiculous Endless Wars, many of them tribal, and bring our soldiers home. WE WILL FIGHT WHERE IT IS TO OUR BENEFIT, AND ONLY FIGHT TO WIN."
Go deeper: U.S. begins to withdraw troops from northern Syria after Trump's Turkey call
Go deeper