Economists forecast slowing U.S. growth from U.S.-China trade war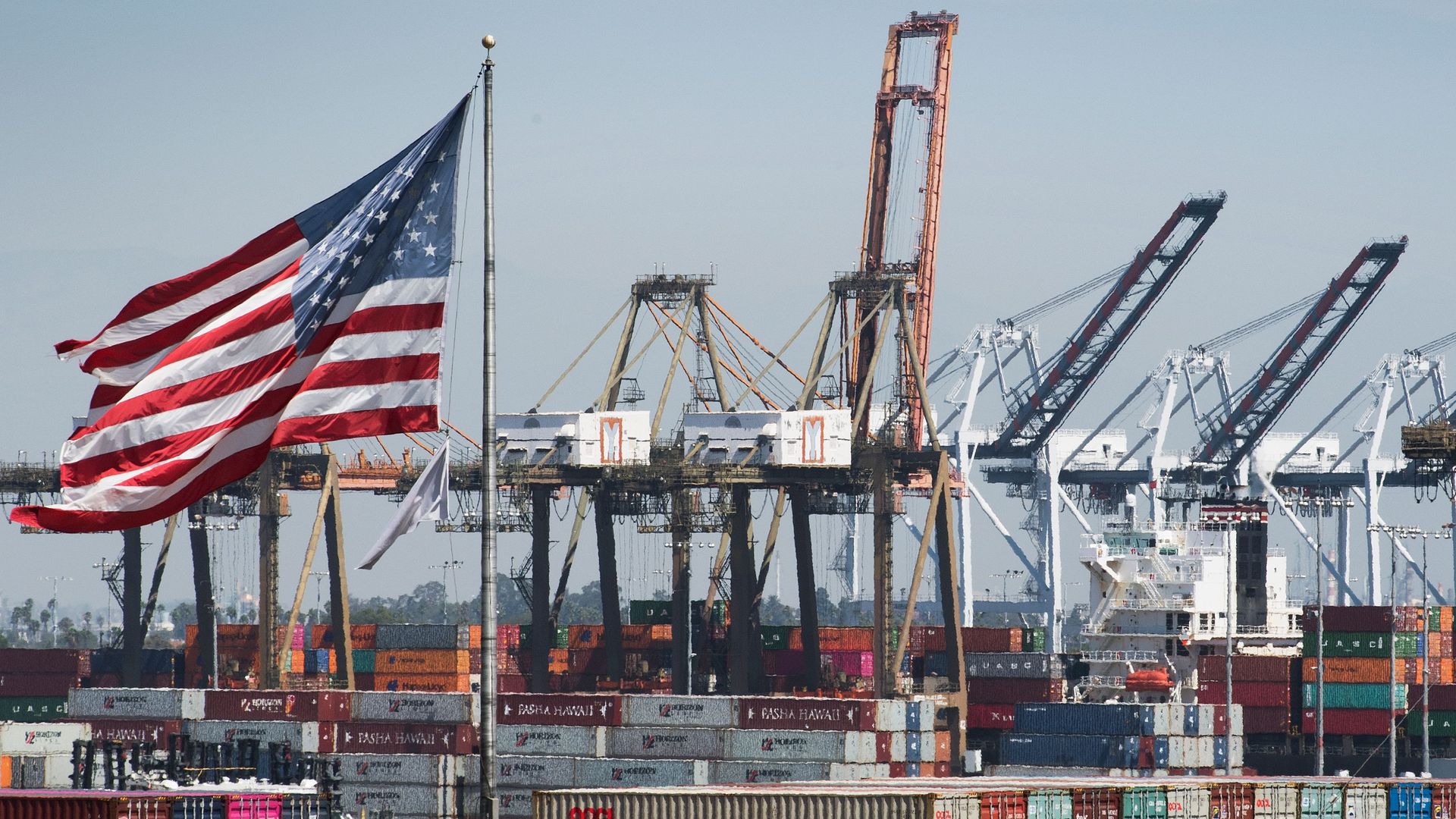 Economists said in a new survey that they think the U.S.-China trade war will bring about a slowdown in U.S. growth this year and next, per AP.
Why it matters: The economists also said they expect the trade war to increase the risk of recession in late 2020, which would put an end to the longest period of economic expansion on record in the U.S.
By the numbers: The survey by 51 forecasters with the National Association for Business Economics shows they expect U.S. GDP to slow to 2.3% this year from 2.9% in 2018.
The forecasters estimate a 7% likelihood of a recession starting this year, a 24% likelihood by mid-2020 and 47% by the end of 2020. They foresee a 69% chance of a recession beginning by the middle of 2021.
That timing would be fortuitous for President Trump, as most people wouldn't be feeling the effects when they vote on Nov. 3, 2020.
To avoid a recession, the panel of economists presumed that the Federal Reserve will continue to cut its benchmark interest rate, which the central bank has so far done twice this year.
What they're saying: "The rise in protectionism, pervasive trade policy uncertainty and slower global growth are considered key downside risks," said Gregory Daco, chief U.S. economist at Oxford Economics.
Go deeper: Business leaders spooked by Trump's manufacturing slump
Go deeper