Poker world rocked by cheating scandal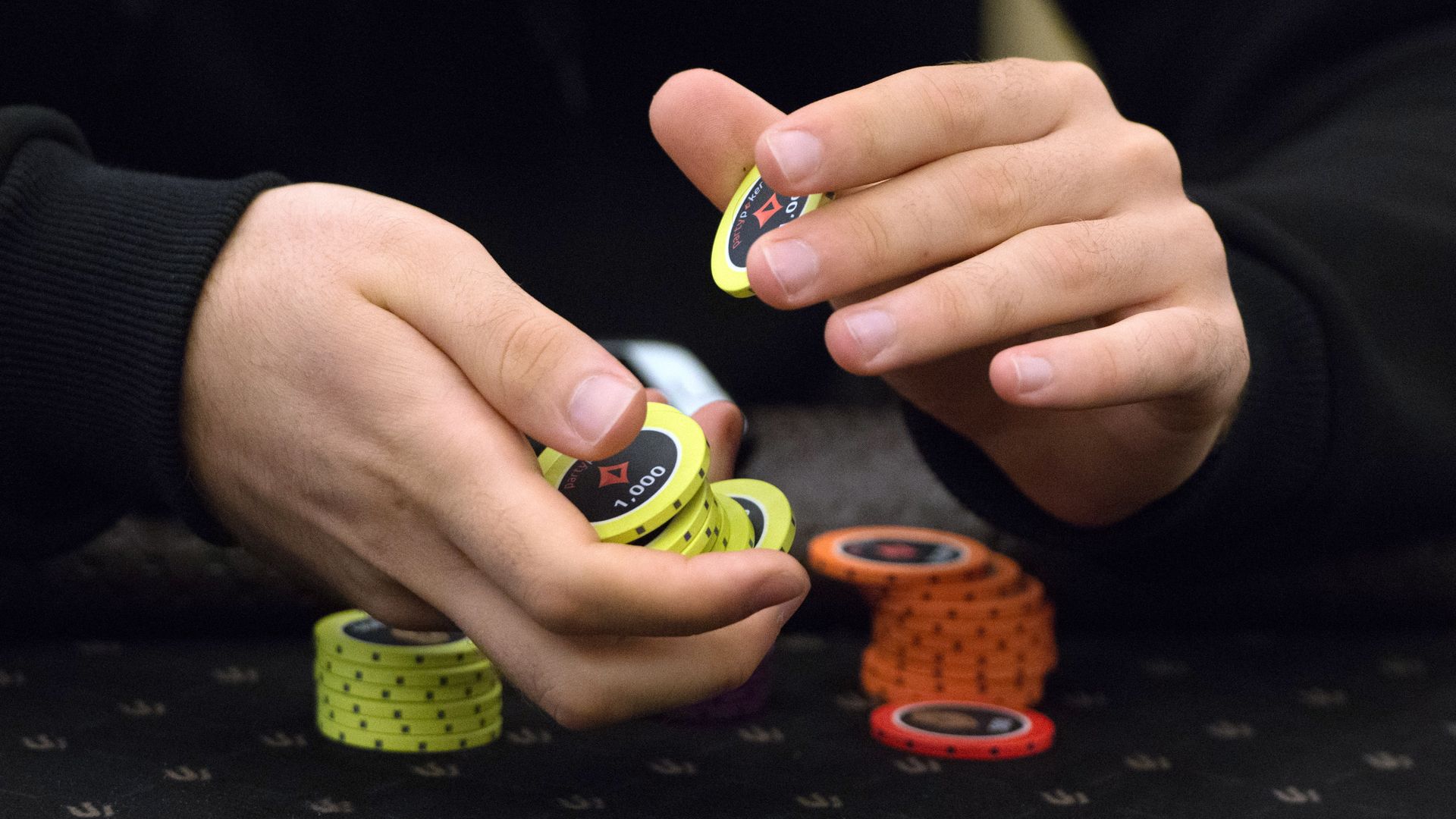 A poker player named Mike Postle is under investigation for cheating during live-streamed poker games, and the fallout has produced one of the most fascinating gambling scandals in years.
Driving the news: The "investigation" is being led by a podcaster/YouTuber named Joe Ingram, who has analyzed hours upon hours of footage and is joined by an army of internet sleuths who have turned a poker forum into a detective's office.
The story has gotten so big that Scott Van Pelt mentioned it on ESPN's "SportsCenter" last week, describing the mystery surrounding Postle's alleged cheating as an "internet wormhole."
The big picture ... Here's The Ringer's David Hill after spending hours traveling down that wormhole:
"It's like a Where's Waldo? puzzle. It's so hard to find him, but once you do, you can never not see him .... And now that everyone is looking for the signs that Postle is cheating, they are everywhere."
"While his neighbors keep their phones on the table, he always keeps his phone on his chair between his legs .... He almost never brings his left hand up above the table. He puts his head down to glance at his phone before he makes decisions. It all seems so obvious now."
Go deeper: PokerStars owner buys Sky Betting for $4.7 billion
Go deeper