Jeff Daniels to star in CBS adaptation of James Comey's memoir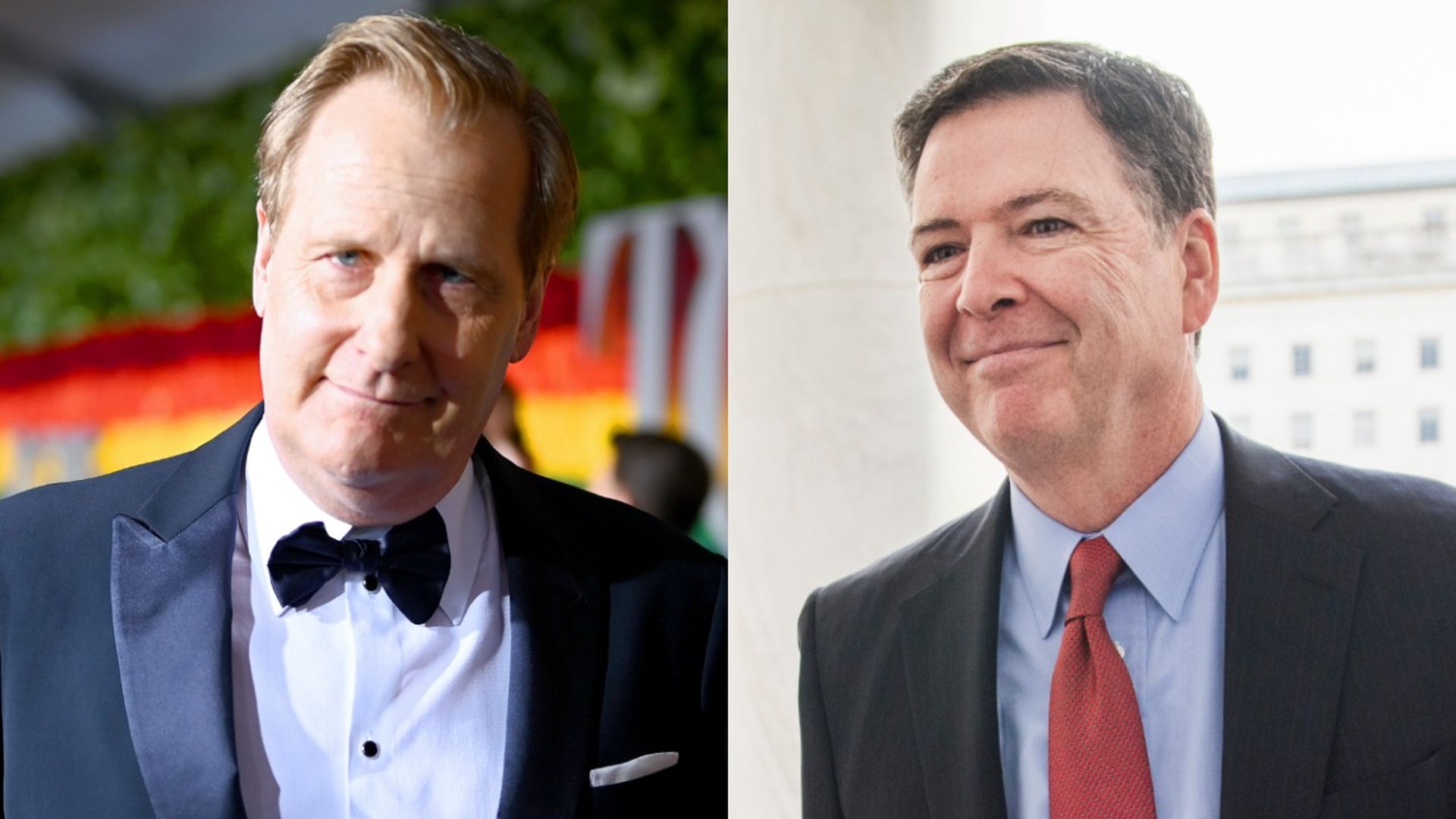 Jeff Daniels will play former FBI Director James Comey in a CBS Studios miniseries adaptation of Comey's memoir, "A Higher Loyalty," Deadline reports.
The big picture: Writer and director Billy Ray spent a year interviewing Comey and other key FBI and government officials to represent the viewpoints of those on both sides of the political aisle.
"Jeff is so perfect for this part. Great actor, instant integrity, loads of warmth, intelligence, complexity and gravitas. ... We talked backstage after I saw him in 'To Kill a Mockingbird' on Broadway, and I knew I was looking at the only person who could play Jim Comey. Lucky for me, he said yes."
— Ray to Deadline
Daniels is coming off a yearlong run as Atticus Finch in Aaron Sorkin's Broadway adaptation of "To Kill a Mockingbird."
Comey's relationship with President Trump and his eventual 2017 firing will form a big part of the four-episode miniseries, which begins filming next month.
It's not clear if it will air on Showtime or CBS All Access, the network's streaming platform.
Go deeper