Scoop: Mulvaney predicts post-impeachment landslide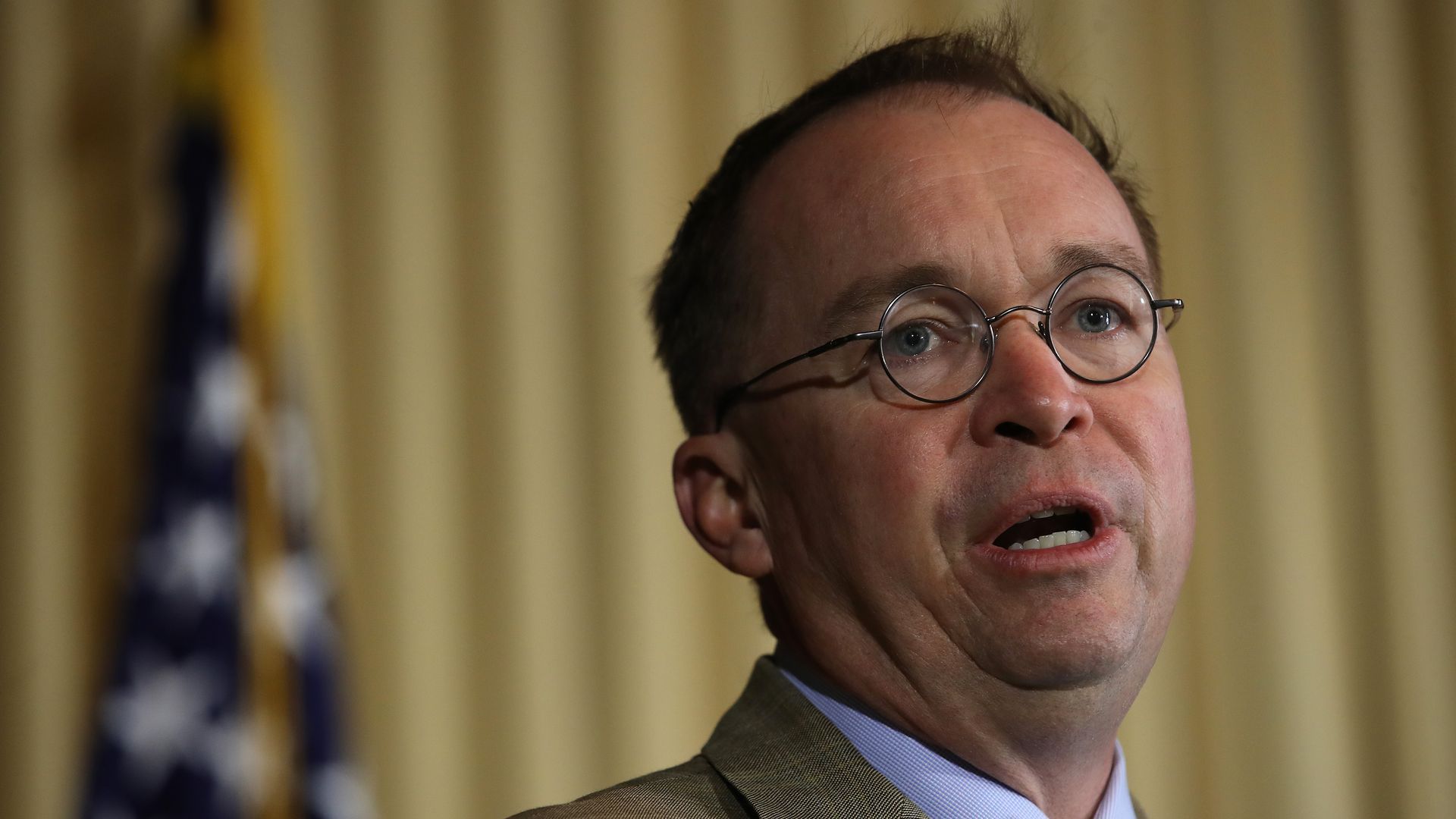 In numerous recent conversations with colleagues, including last week's senior staff meeting, White House acting Chief of Staff Mick Mulvaney has said he thinks President Trump could win 45 states in 2020 after the impeachment process — a magnitude of landslide that few if any independent pollsters would dare predict.
Between the lines: People who've heard Mulvaney make this remark say he wasn't joking or even exaggerating. He appears to genuinely believe that impeachment will have a profoundly positive effect on Trump's political fortunes, according to 3 sources who have heard Mulvaney make the 45-state prediction.
Mulvaney also believes that the longer the impeachment process drags on, the better it is, politically, for Trump, these sources added.
Mulvaney did not stipulate which 5 states he thought Trump would still lose when he made these comments, a source who heard them said.
His view appears to be based more on instinct than polling data. I have seen no polling that supports his prediction, and at this early stage, responsible polling analysts are extremely wary of predicting which party will benefit more from impeachment in 2020.
But it's possible Mulvaney is echoing the ebullience emanating from the Trump campaign. They are raising breathtaking sums online by telling supporters to give money to help Trump fight the Democrats trying to impeach him.
The big picture: Mulvaney's view is far from a consensus in Trump's orbit — some see considerable peril and downside political risk for the president as the impeachment inquiry moves forward — but his voice is one that the president hears every day and could bolster how Trump views the political dynamics of impeachment.
Go deeper