Trump pits Utahan voters against GOP Sen. Mitt Romney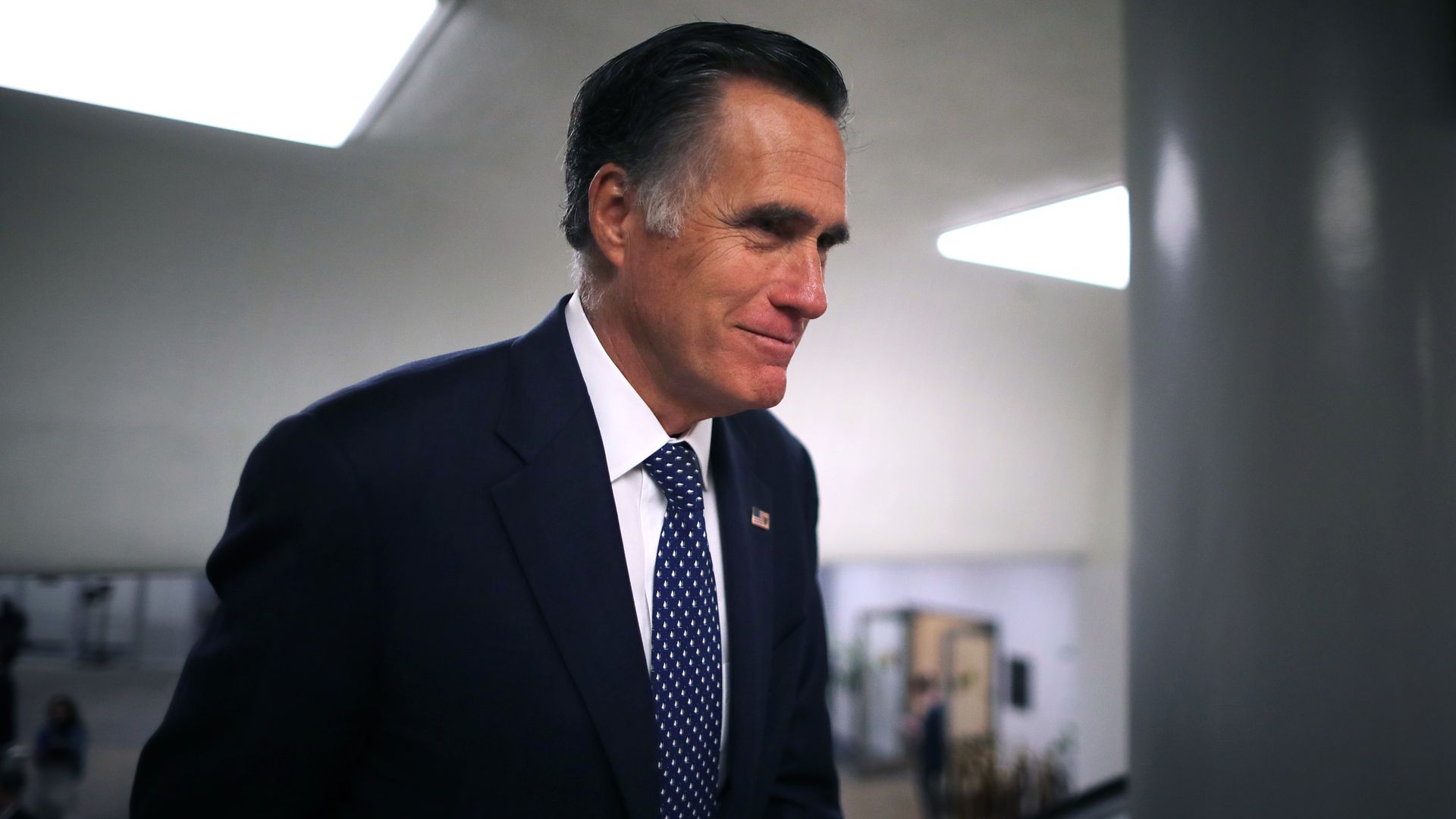 President Trump attempted to pit Utahan voters against Republican Sen. Mitt Romney via Twitter on Saturday, claiming that state residents now consider voting for him in 2018 to be a mistake.
Why it matters: Romney, who criticized the Trump-Ukraine allegations after reading the whistleblower complaint, is one of the first Republican senators to denounce Trump's calls for China or Ukraine to investigate one of his top 2020 rivals.
Background: Trump told reporters this week that China should launch an investigation into Joe and Hunter Biden, though he clarified he hasn't yet asked Chinese President Xi Jinping to do so.
Trump also argued on Saturday that asking China to investigate the Bidens "pertained to corruption, not politics," and called Romney a "pompous ass" for his criticism.
Go deeper ... Senate's new maverick Republican: Mitt Romney and the whistleblower complaint
Go deeper