Channeling Republicans on impeachment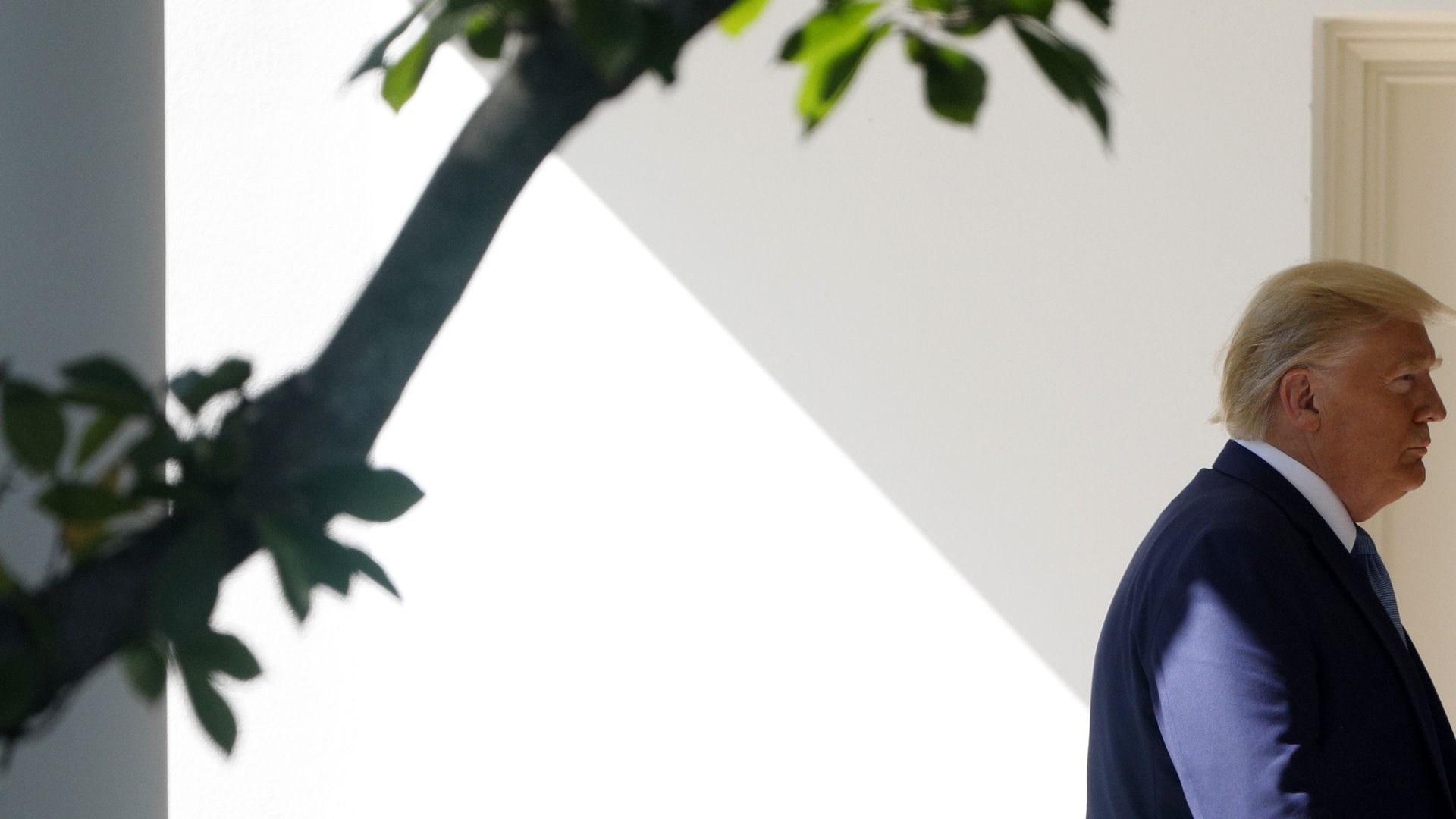 Two recent New York Times opinion pieces get inside the minds of Republicans to help illuminate why voters and leaders so steadfastly defend President Trump.
The big picture: Only a few Republicans in Congress — namely, Ben Sasse and Mitt Romney — have criticized Trump for asking Ukraine or China to investigate Joe Biden, one of Trump's top political rivals, and his son.
1) David Brooks channels a Trump voter "Flyover Man" talking to "Urban Guy":
"I only see Democrats who'd make everything worse: Open the border! Socialism! More power to Washington! You could have paid attention to the forces driving Trumpism, but you ignored us."
"Here's a confession. I used to think Trump was a jerk. Now, after three years of battle, I see him as my captain. He deserves my loyalty, thick and thin. See ya' in hell, brother."
2) Peter Wehner, who worked for the 3 previous Republican presidents, on why Republicans are "yet again circling the Trump wagon":
"For many Republican members of Congress, the president is more popular among Republican voters in their districts and states than they are. "
A former member of Congress said Trump has "conditioned people in the base so much so that it's just 'us versus them' and that if you give an inch on him, you're just giving the other side what they want."
Go deeper: Trump letter dares Pelosi to hold vote on impeachment inquiry
Go deeper