Human rights concerns overshadow Saudi campaign to attract tourists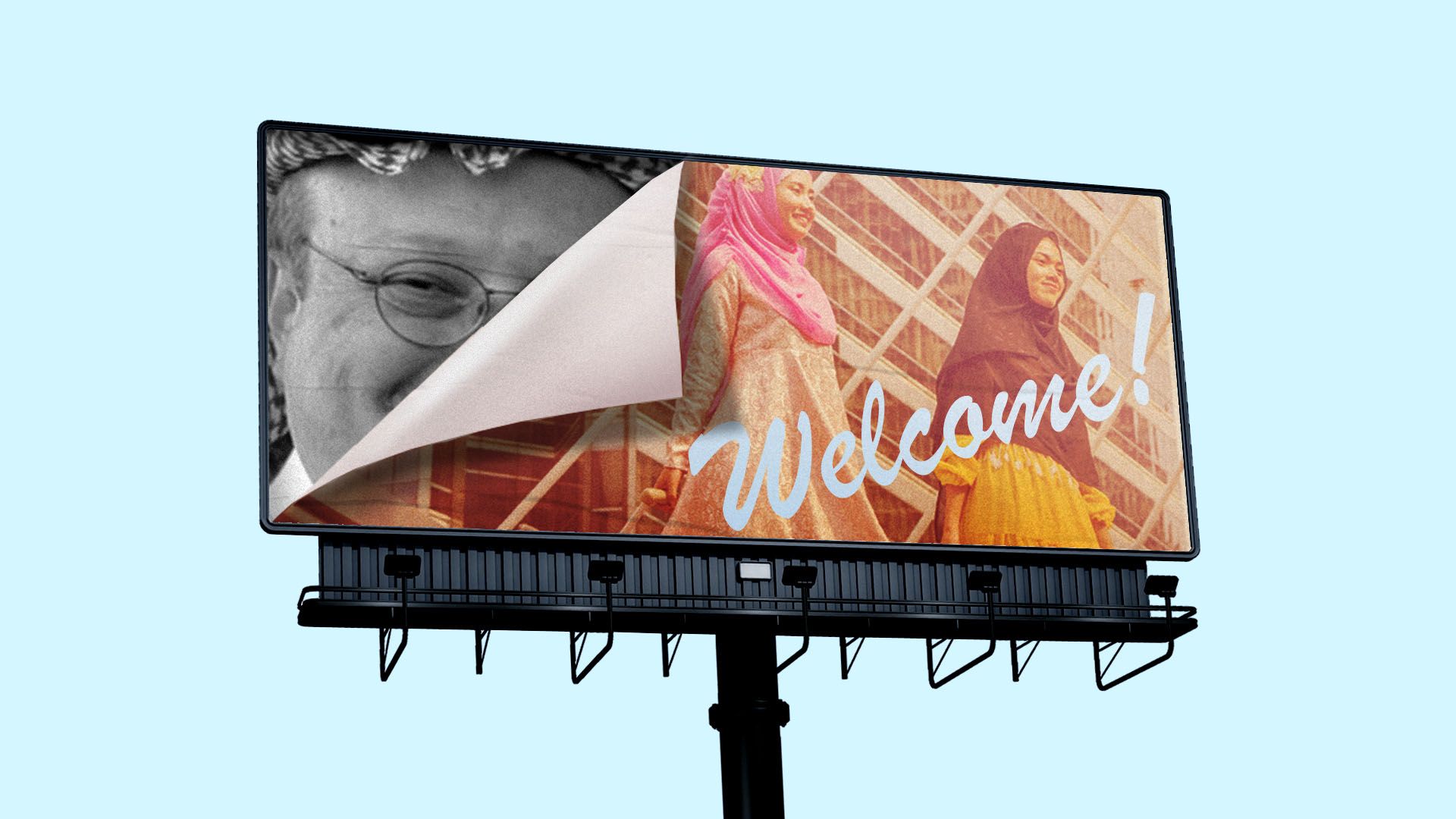 Saudia Arabia is trying to recast itself to the West as a more liberal, fun destination, but the country's questionable human rights record continues to haunt its attempts to boost tourism and make its economy less oil-dependent.
Why it matters: Critics of Saudi Arabia claim the legal changes and popular entertainment meant to lure tourists distracts from human rights abuses and the country's involvement in the Yemeni civil war, per the Guardian. Saudi Arabia and Crown Prince Mohammed bin Salman's image on the world stage have also been starkly affected by the murder of journalist Jamal Khashoggi inside a Saudi Consulate in Istanbul 1 year ago.
The government continues to carry out public beheadings. In April, there was a mass execution of 37 individuals allegedly linked to terrorism.
Saudi Arabia continues to jail peaceful activists and hold them for years without granting trial, per a 2018 Human Rights Watch report.
The big picture: The strategic push is part of MBS' Saudi Vision 2030 plan to reduce the country's economic dependence on oil. Salman wants to boost tourism to eventually account for 10% of the nation's economy.
The policy shifts come as the country prepares a massive IPO of state oil giant Saudi Aramco — also part of the government's economic diversification plan.
Saudi Arabia wants to mirror the success of its regional neighbor, the United Arab Emirates, which has turned Dubai into a hub for tourists.
On visas: The Saudi government recently announced plans to ease visa restrictions for tourists.
Restrictions remain in place for the Islamic holy cities Mecca and Medina.
Saudi officials have previously promised to provide tourist visas to foreigners from beyond the kingdom's neighboring countries, but failed to deliver, reports NBC.
Foreign women with visas to Saudi Arabia won't have to follow the strict dress code, but must cover their shoulders and knees, per NBC.
On women's rights: The country has given women more freedom recently as MBS tries to paint Saudi Arabia as less repressive.
Male guardianship laws were eased so Saudi women don't always need a male guardian with them, reports Vox. They are now allowed to travel overseas by themselves as well.
The female driving ban was lifted in 2017 and went into effect in 2018. The change received international praise, but some of the women who advocated for the ban's removal remain in prison, per CNN.
Domestic abuse was criminalized in 2013, according to Human Rights Watch, but the government does little to enforce the law. An estimated 35% of Saudi women experience some type of violence in their lifetime, per HRW.
On Western entertainment: Saudi Arabia has eased restrictions for concerts, movies and amusement parks.
Singer Mariah Carey, Korean pop-band BTS, DJ David Guetta and others have performed in Saudi Arabia this year, reports DW.
Each performance was met with staunch criticism. Hip-hop artist Nicki Minaj canceled her scheduled concert.
Six Flags plans to open a theme park in 2023 in Qiddiya, a leisure and entertainment destination.
Go deeper: A year after Jamal Khashoggi's murder, Saudi trial veiled in secrecy
Go deeper