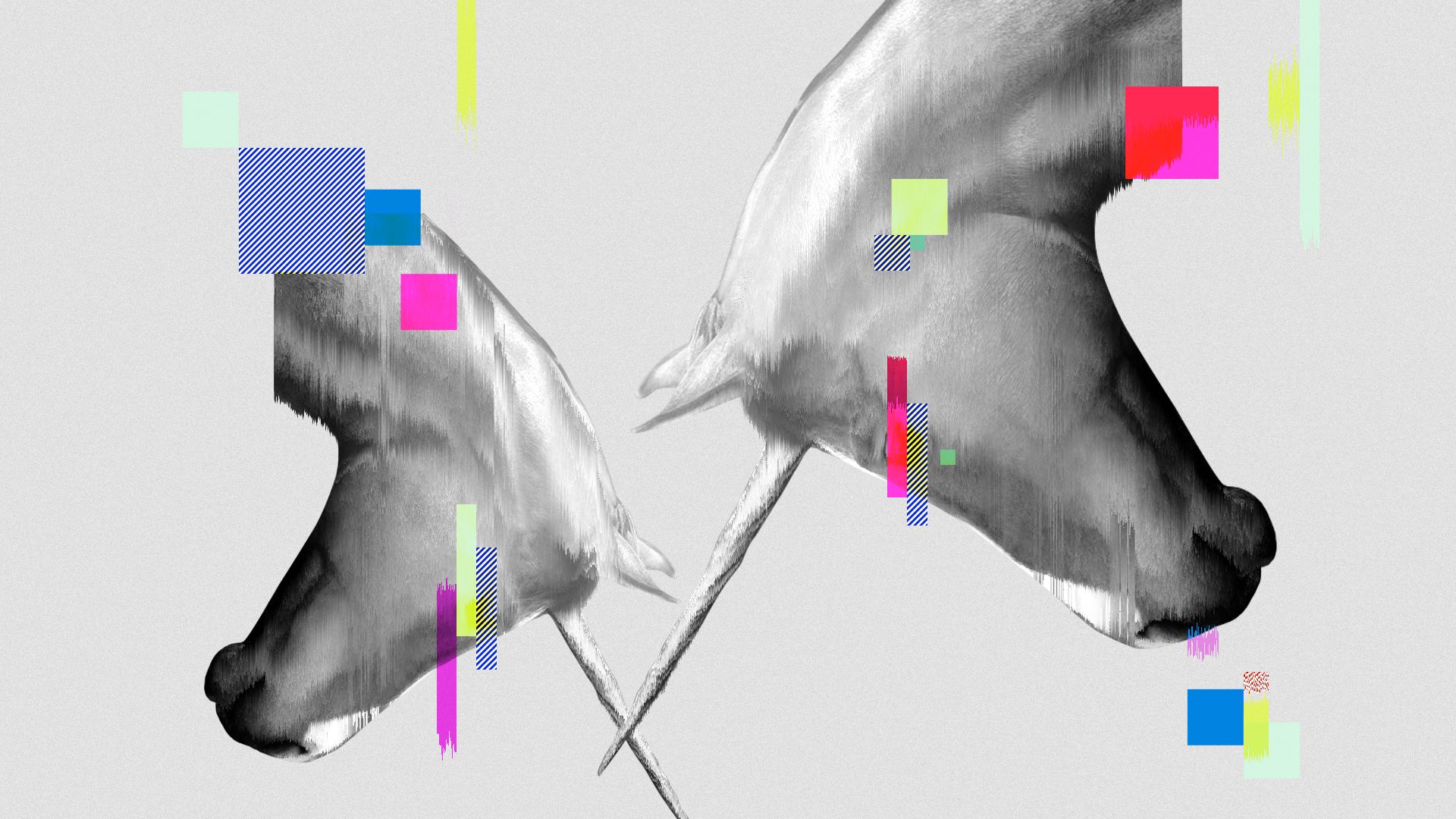 Public market investors are turning a more critical eye toward "unicorn" startups, particularly those with lax governance and big losses.
Why it matters: This comes after years of laser focus on top-line growth, and is challenging for older startups that had geared their business models to the old normal.
WeWork is the most obvious example, with its new co-CEOs frantically seeking to shed assets and slow expansion.
Postmates was supposed to have filed its IPO registration by now, but hasn't.
There are dozens, if not hundreds, of other mature startups caught with their income statements down.
What comes next could be familiar for anyone who's ever tried to find a plumber: More demand than supply.
Unicorn growth has been driven by an unprecedented number of large, later-stage venture capitalists. This includes not only the $100 billion SoftBank Vision Fund, but also hedge funds and mutual funds.
These "VC tourists" will thin out, putting companies in capital limbo.
Some startups will get ghosted by their "founder-friendly" VCs.
The result could be a wave of rescue rounds, in which share prices are crammed down, or outright fire-sales.
The bottom line: For companies with reasonable controls and paths to profitability, all systems remain go. We are, after all, still in the longest-ever bull market for public equities.
But for unicorns that never looked beyond the trough, it could be slaughter season.
Go deeper:
Go deeper