Mitt Romney: It's "wrong and appalling" Trump asked foreign countries to investigate Biden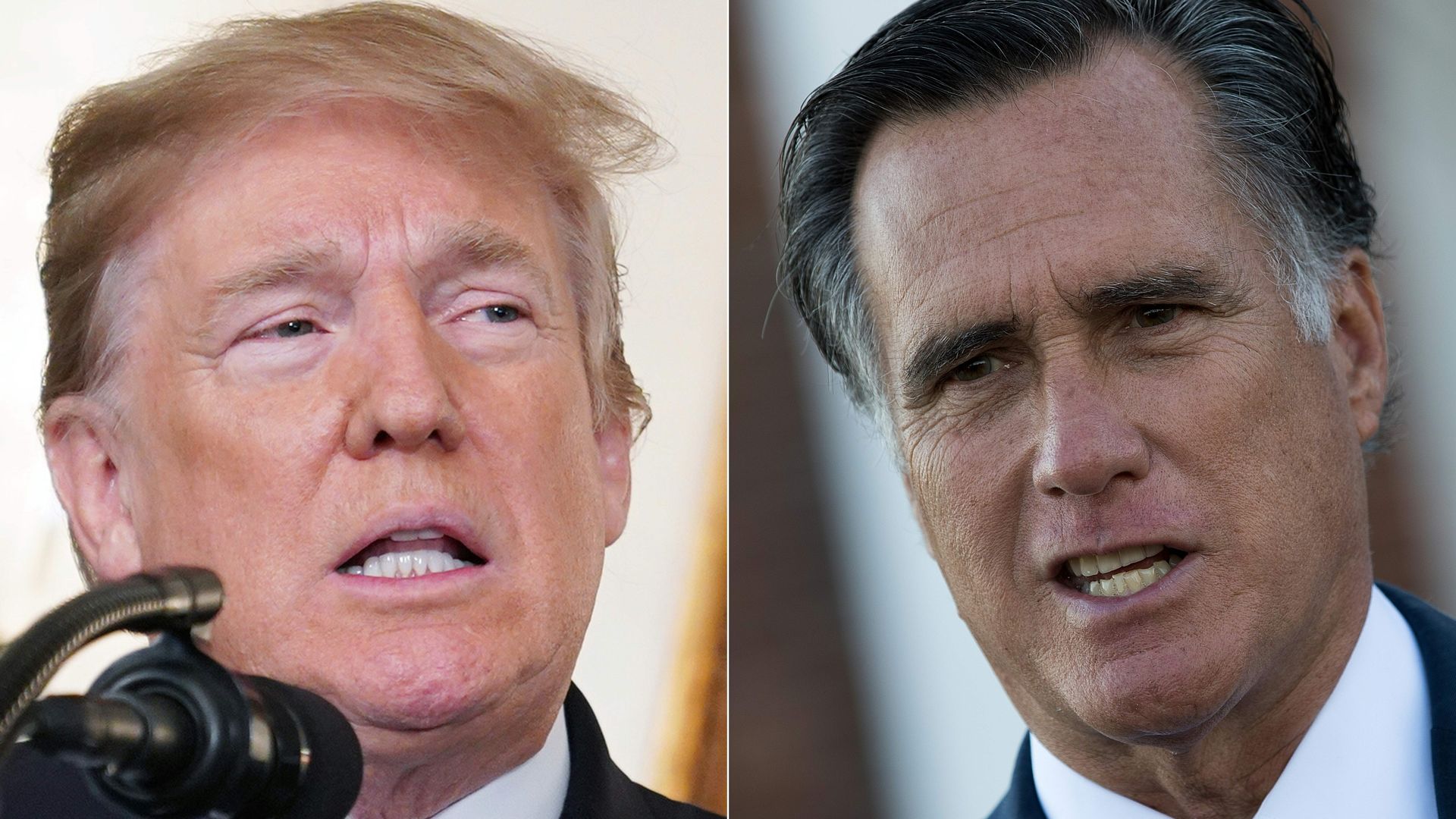 GOP Sen. Mitt Romney condemned President Trump's "brazen and unprecedented appeal to China and to Ukraine" on Friday in a tweet, saying it's "wrong and appalling" to ask foreign countries to investigate 2020 Democratic candidate Joe Biden.
Why it matters: Romney, who criticized the Trump-Ukraine allegations after reading the whistleblower complaint, is one of the first Republican senators to denounce Trump's call on China and Ukraine to investigate his political opponent.
"When the only American citizen President Trump singles out for China's investigation is his political opponent in the midst of the Democratic nomination process, it strains credulity to suggest that it is anything other than politically motivated."
On Thursday, Republican Sen. Ben Sasse of Nebraska denounced Trump's push for China to investigate the former vice president, the Omaha World-Herald reports.
"Hold up: Americans don't look to Chinese commies for the truth. If the Biden kid broke laws by selling his name to Beijing, that's a matter for American courts, not communist tyrants running torture camps."
— Sasse wrote to the Herald
Go deeper: Senate's new maverick Republican: Mitt Romney and the whistleblower complaint
Go deeper