Automatic brake tech needs more work, AAA says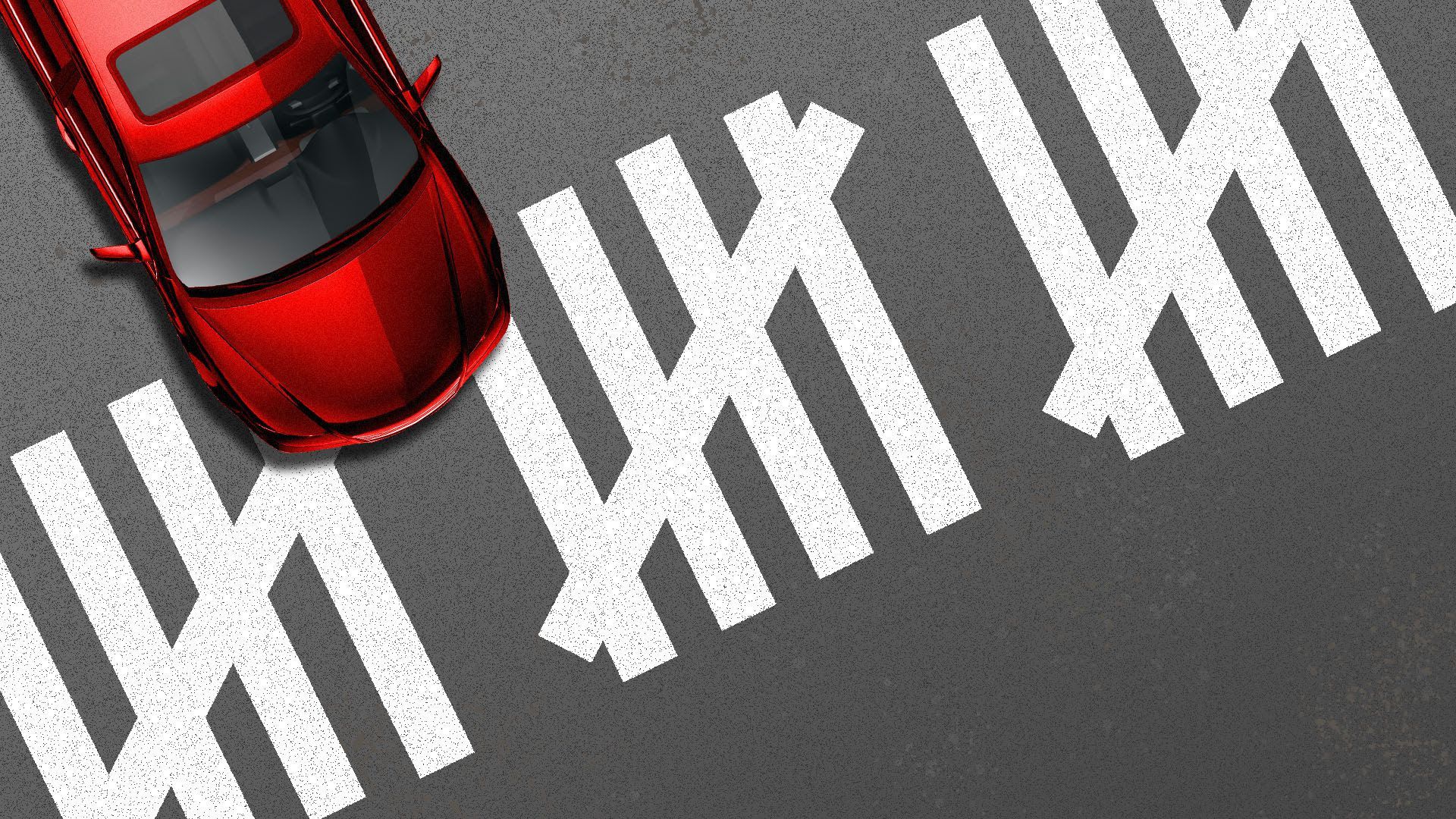 New emergency-braking technology that is supposed to help cars avoid pedestrian crashes is often ineffective, per AAA.
Why it matters: Pedestrian deaths are sharply higher, according to federal statistics, with nearly 6,000 fatalities a year, accounting for 16% of all traffic deaths. The technology has the potential to make the streets safer, but clearly needs more work, AAA said based on new test results.
By the numbers: AAA tested four 2019 mid-sized sedans equipped with pedestrian detection systems (Chevy Malibu, Honda Accord, Tesla Model 3 and Toyota Camry) with adult- and child-size dummies and found...
In daylight testing, the cars traveling 20 mph struck adults crossing the road 60% of the time.
At night, none of the systems detected or reacted to the adult pedestrian, an alarming result considering 75% of pedestrian fatalities occur after dark.
When turning right and into a crosswalk, the cars hit the adult pedestrian every time.
When encountering a child darting from between two cars, the test vehicle traveling at 20 mph hit the child 89% of the time.
At over 30 mph, the systems failed every test.
The bottom line: Like most assisted-driving technologies, pedestrian detection systems have not been perfected and drivers need to pay attention.
Go deeper