More than 140 businesses call on Supreme Court to protect Dreamers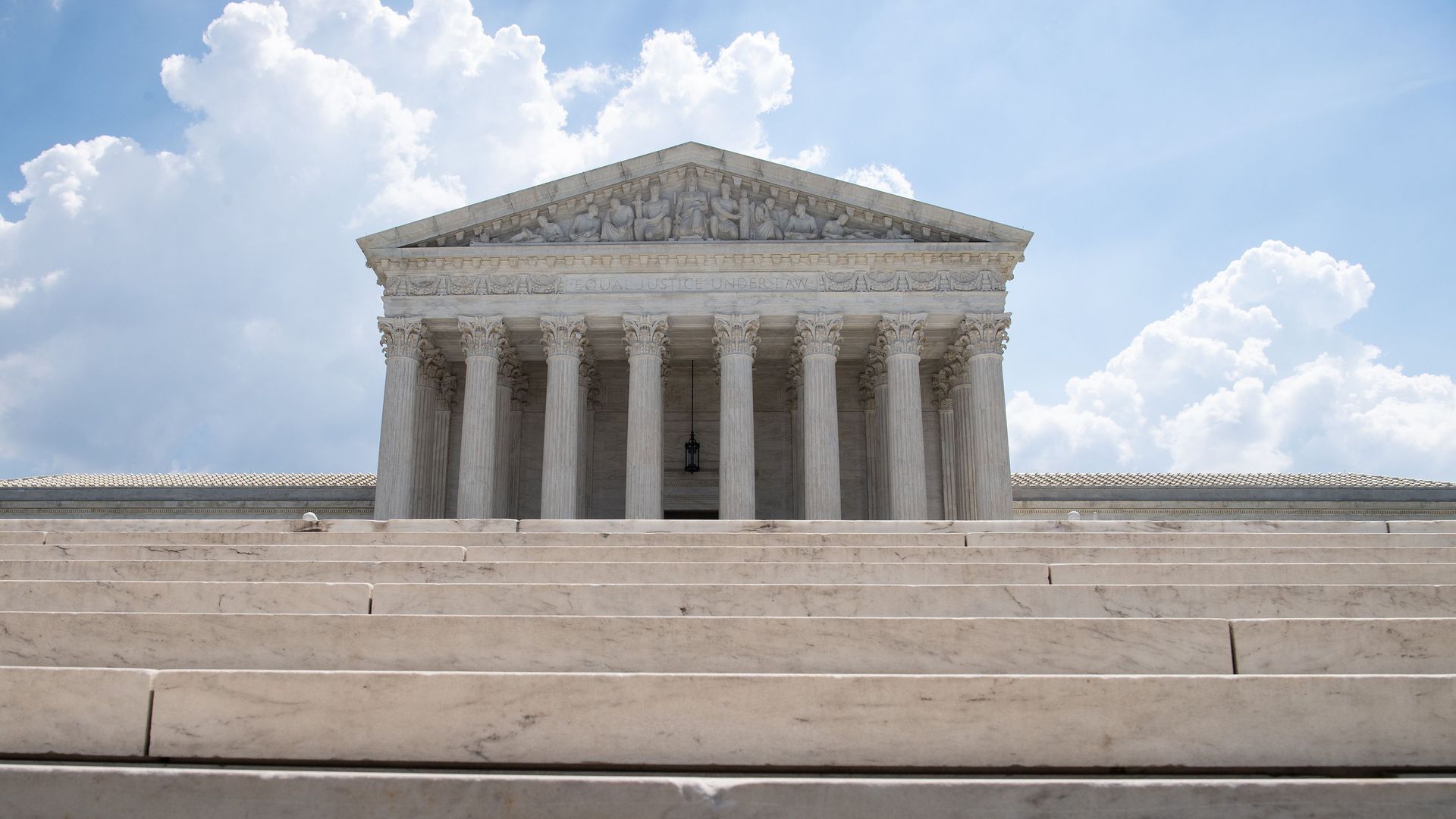 More than 140 businesses and trade associations on Friday filed an amicus brief in support of the Deferred Action on Childhood Arrivals program, or DACA, ahead of a Supreme Court hearing on President Trump's push to end the program.
Why it matters: Business leaders are making an economic case for the Obama-era policy, which protects more than 700,000 people brought into the country illegally as children from the threat of deportation.
The signatories include corporate heavyweights like Netflix, Ikea, Starbucks, Tesla, Target and Facebook.
Major trade associations like the U.S. Chamber of Commerce and the National Retail Federation also signed on.
Apple CEO Tim Cook and Senior VP Deirdre O'Brien signed a brief of their own Wednesday, making the case that diversity drives innovation.
Details: The business leaders' "friend of the court" filing focuses on the program's economic benefits and the ways in which DACA recipients stimulate the economy.
As consumers, Dreamers and their households have $24.1 billion in spending power annually, that is, income remaining after taxes.
As entrepreneurs, they have a total business income of $658.7 million.
The program's termination would reduce Social Security and Medicare contributions and increase unemployment, the leaders say in the brief.
Social Security and Medicare contributions would miss out on $40.9 billion over the next 10 years.
Hundreds of thousands of Dreamers would lose their jobs.
"Companies will lose valued employees," it says. "Workers will lose employers and co-workers."
What's next: The Supreme Court will hear arguments on Nov. 12 involving 3 cases in which lower courts decided Trump's termination of DACA was unconstitutional.
Go deeper