3 GOP senators called for Ukrainian government reform in 2016 letter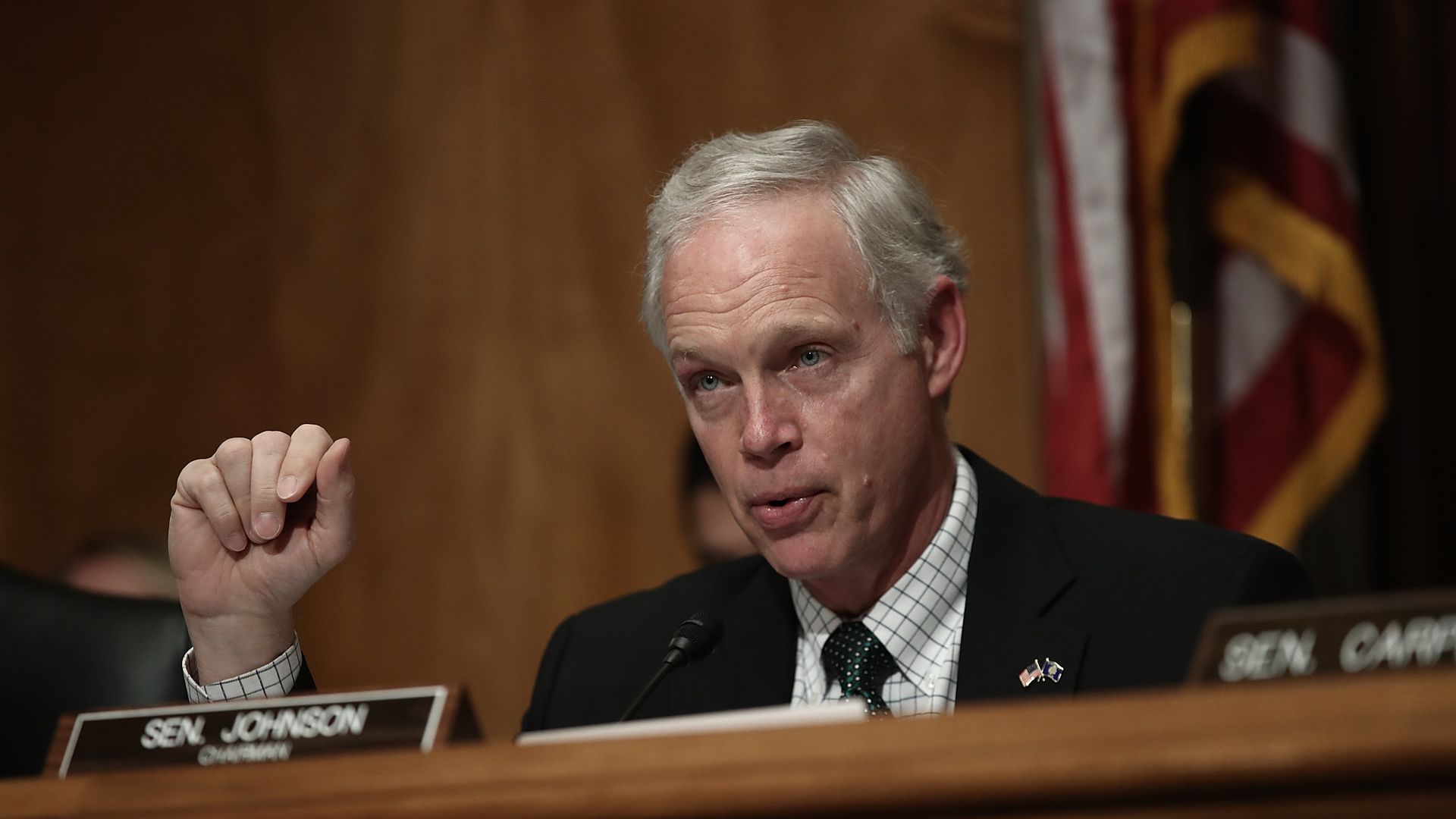 3 Republican senators joined a 2016 push for Ukraine to reform its prosecutor general's office and judiciary, a bipartisan letter uncovered by CNN shows, mirroring the contemporaneous work of then-Vice President Joe Biden.
Why it matters: The letter to former Ukrainian President Petro Poroshenko illuminates bipartisan support in the U.S. to pursue corruption reforms in the prosecutor general's office. It also undermines claims from President Trump and Republicans that Biden demanded Ukraine terminate Prosecutor General Viktor Shokin and drop its investigation into the company for which Biden's son, Hunter, sat on the board.
The letter was signed by 8 senators — 5 Democrats and 3 Republicans: Sens. Ron Johnson (Wis.), Rob Portman (Ohio) and Mark Kirk (Ill.). Kirk is no longer serving in the Senate.
The signatories acknowledged governmental reforms already made in Ukraine and expressed concern about the resignation of a Cabinet minister who heralded those reforms.
"We similarly urge you to press ahead with urgent reforms to the Prosecutor General's Office and judiciary," the letter reads. "The unanimous adoption by the Cabinet of Ministers of the Basic Principles and Action Plan is a good step."
Worth noting: Johnson asked the Justice Department earlier this week to look into links between Ukraine and Hillary Clinton's 2016 presidential campaign. His letter questioned the narrative that Biden's actions in Ukraine had nothing to do with his son's connection.
Context: As President Trump is facing an impeachment threat over requesting Ukrainian President Volodymyr Zelensky to investigate Biden, Senate Republicans have attempted to highlight Biden's role in the prosecutor's ouster.
But the sentiments expressed in the 2016 letter reflect a 2015 speech Biden made to the Ukrainian parliament with "similar calls for changes to the judiciary and the General Prosecutor's office," per CNN.
"It's not enough to set up a new anti-corruption bureau and establish a special prosecutor fighting corruption," Biden said in Kiev. "The Office of the General Prosecutor desperately needs reform. The judiciary should be overhauled."
There is no evidence that Biden's work in Ukraine was to protect his son or that he committed any form of corruption.
Go deeper: Fact check: What Joe and Hunter Biden actually did in Ukraine
Go deeper