MGM will pay Las Vegas victims up to $800 million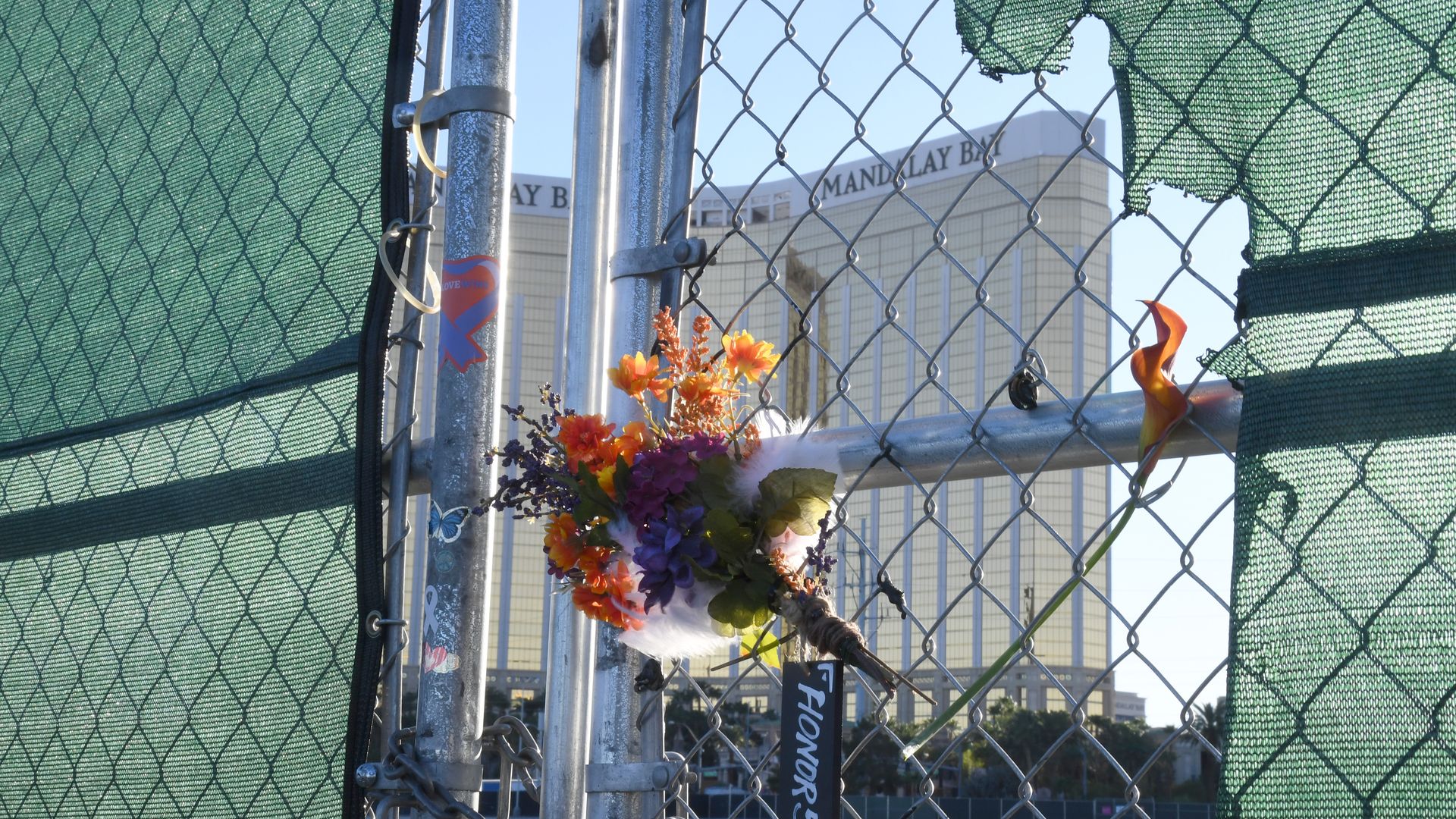 MGM Resorts International has agreed to pay between $735 million and $800 million to the families of the 58 victims who died and hundreds more who were injured when a gunman targeted a concert in Las Vegas in 2017, reports AP.
Why it matters: "It's a major step to resolve hundreds of lawsuits in multiple states that seek compensation for a range of physical and psychological injuries from the deadliest mass shooting in modern history," writes AP. The settlement seeks to clear up claims that MGM was negligent by permitting the attacker to stash assault-style weapons and ammunition at Mandalay Bay hotel, an MGM-owned property.
What they're saying:
MGM initially had an "aggressive" reaction to the suit, and tried to block the victims and families from recovering money, reports the New York Times.
The victims claim the hotel failed to protect 22,000 people at the concert venue from the shooter, reports AP.
What's next: The settlement amount "depends on the number of plaintiffs who take part," according to a statement from Las Vegas law firm Eglet Adams, AP notes. The settlement process is anticipated to conclude by late next year.
Go deeper: The deadliest mass shootings in modern U.S. history
Go deeper