U.S. to implement new EU tariffs on cheese, whiskey, other goods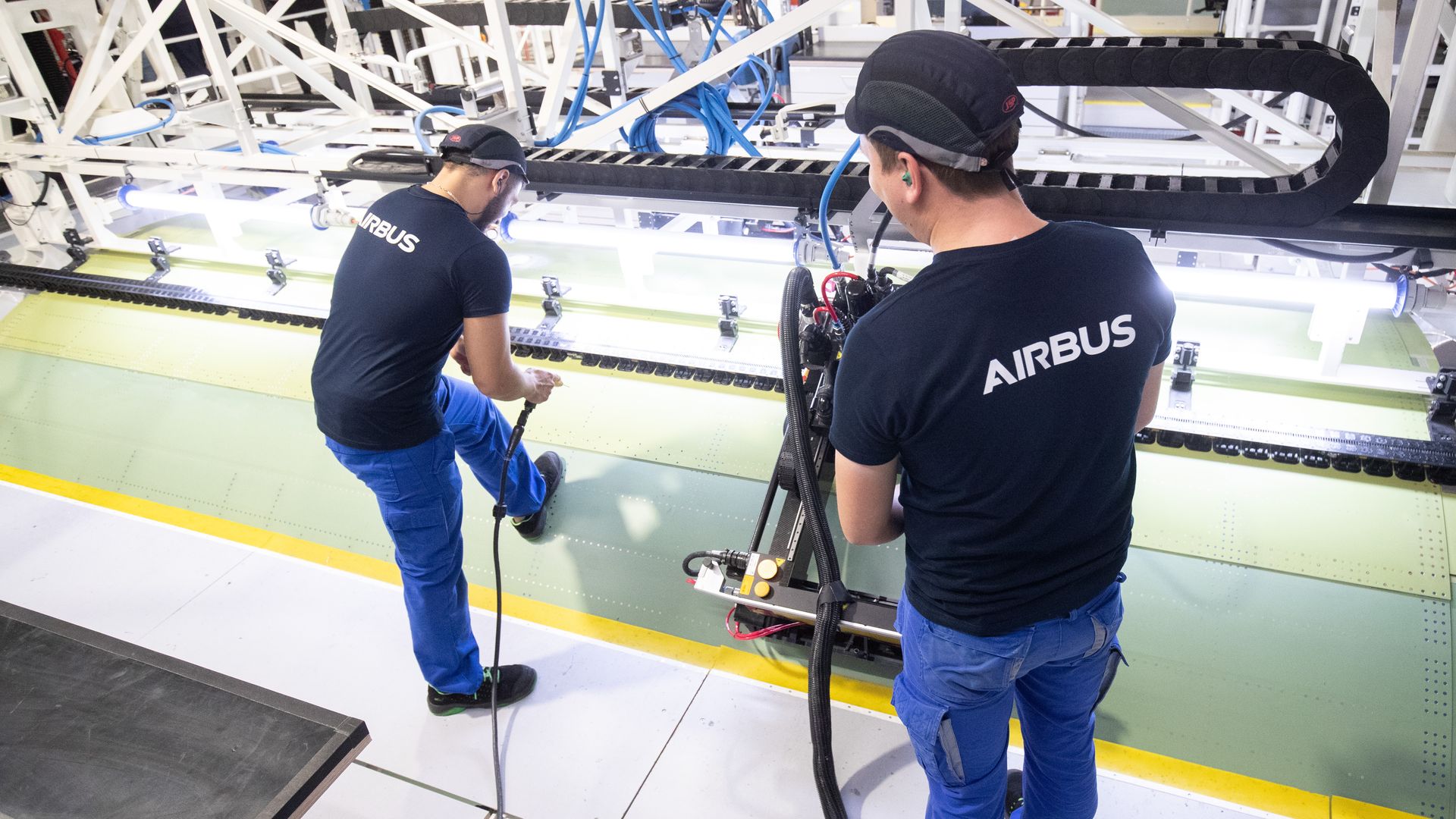 The U.S. says it will implement a 10% tariff on EU aircraft and a 25% tax on "agricultural and other products" starting Oct. 18, following a World Trade Organization's ruling allowing the U.S. to impose up to $7.5 billion in tariffs on European products each year.
The big picture: The United States Trade Representative (USTR) and the EU have each drafted lists of at least $20 billion worth of each other's products to tax in response to this WTO decision. Meanwhile, tariffs from the U.S. trade war with China are estimated to cost U.S. households $2,000 each by next year, per the National Foundation for American Policy.
Where it stands: The USTR released a list on Wednesday of which European products — including new airplanes, coffee, olive oil, fruit and cheese — will be hit with tariffs. The WTO is currently weighing a case brought by the EU against the U.S. for subsidizing Boeing, NYT reports.
U.S. tariffs on Airbus aircraft will likely raise the price tag on future plane purchases for American airlines.
The U.S. can block the billions in trade from Europe until the 2 sides have negotiated a settlement or the WTO decides Europe has complied with its guidelines. The two sides are expected to meet for trade talks Oct. 14. 
Background: This week's ruling — the final move in a nearly 15-year conflict over Airbus and the "largest authorized retaliation in the [WTO's] history," per the Times — spells out the value of what damages the U.S. can try to regain through tariffs, after the WTO ruled last year "that Europe had illegally subsidized several of Airbus's models."
Go deeper: Trump's trade war is being felt throughout the economy
Go deeper