Trump-Ukraine inquiries could center on national security concerns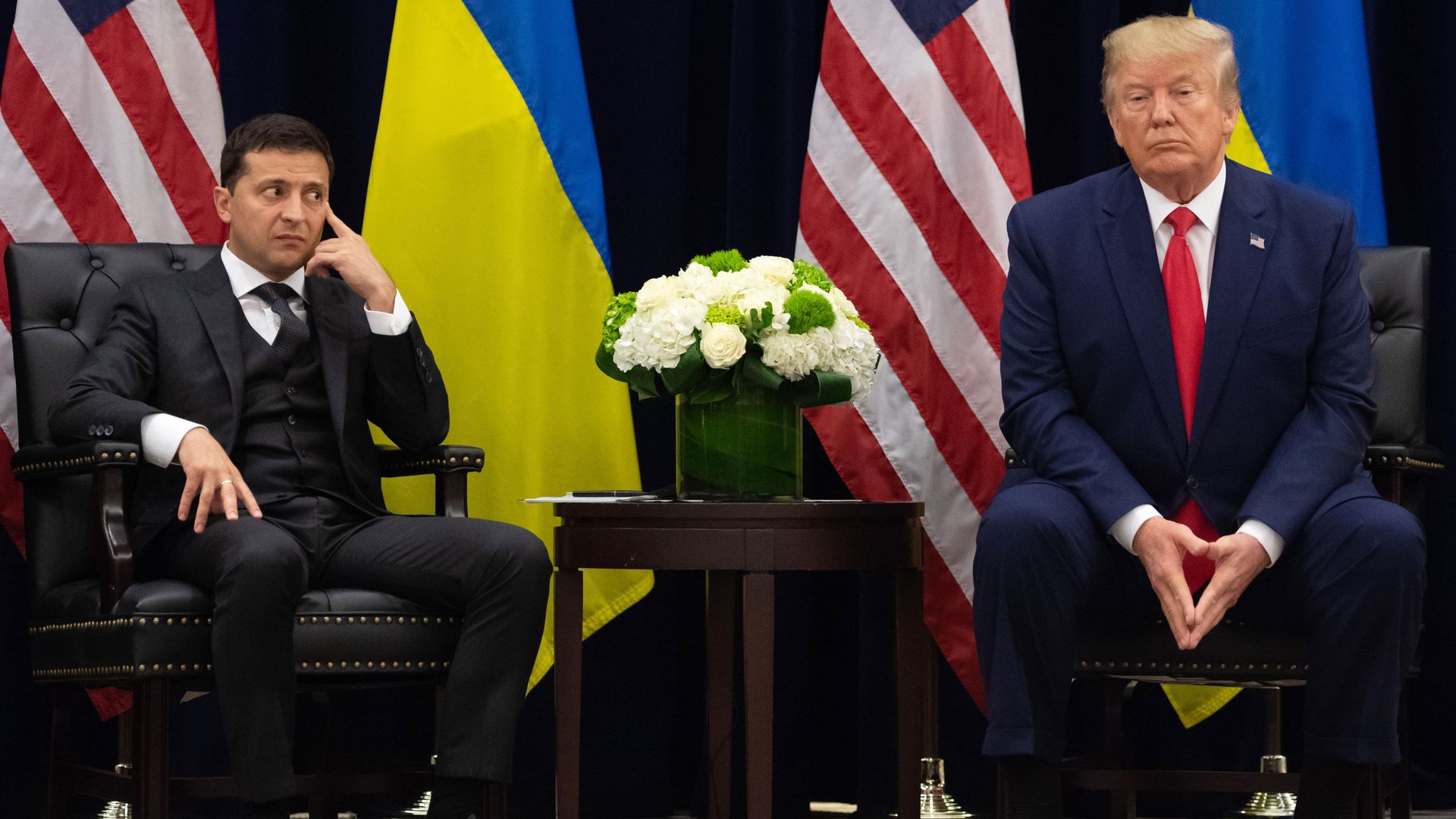 The Trump administration's dealings with Ukraine — including details first brought to light in a whistleblower complaint and now under investigation by multiple House committees — may have undermined critical American security interests both in Europe and across the globe.
The big picture: The House impeachment inquiry — spearheaded the the Intelligence, Foreign Affairs and Oversight Committees — is already reshaping the 2020 elections and could also have a profound impact on the United States' global standing and ability to project influence.
Between the lines: The inquiry encompasses a range of sensitive and consequential issues:
Balance of powers: The increasing centralization of foreign policy in the hands of the executive branch — to the exclusion of Congress — has raised concerns about the ability of the American people to influence foreign policy decisions. The more the Trump administration ignores Congressional mandates, such as military aid to Ukraine and subpoena requests, the further U.S. governance drifts from its Constitutional foundations.
Conduct of diplomacy: Administration officials may have been pursuing off-the-books, back-channel initiatives unauthorized by Congress — effectively sidelining consensus-driven foreign policy. If top political appointees or non-governmental envoys such as Rudy Giuliani advanced personal political agendas, that would compound the harm to American credibility abroad.
Russia deterrence: Withholding American military aid to Ukraine weakens its national defense and undercuts a shared goal of the U.S. and its Western allies. It also sends a troubling signal to NATO — and Russia — about America's determination to stand up to Russia's physical aggression in Europe.
Election security: Trump's conversation with Ukrainian President Volodymyr Zelensky could constitute solicitation of a foreign campaign contribution. Moreover, little has been done to strengthen U.S. cyber defenses, and Trump has continued to downplay concerns about foreign interference.
The bottom line: The Ukrainian issues under mounting scrutiny could be only the tip of an iceberg. If the Trump Administration blocks cooperation with the impeachment inquiry, it could end up exacerbating perceptions that private interests have been placed above national security — a potentially challenging position for a commander in chief seeking reelection.
Joel Rubin is the president of the Washington Strategy Group and a former deputy assistant secretary of state.
Go deeper