WHO: Alcohol consumption in Russia fell by 43%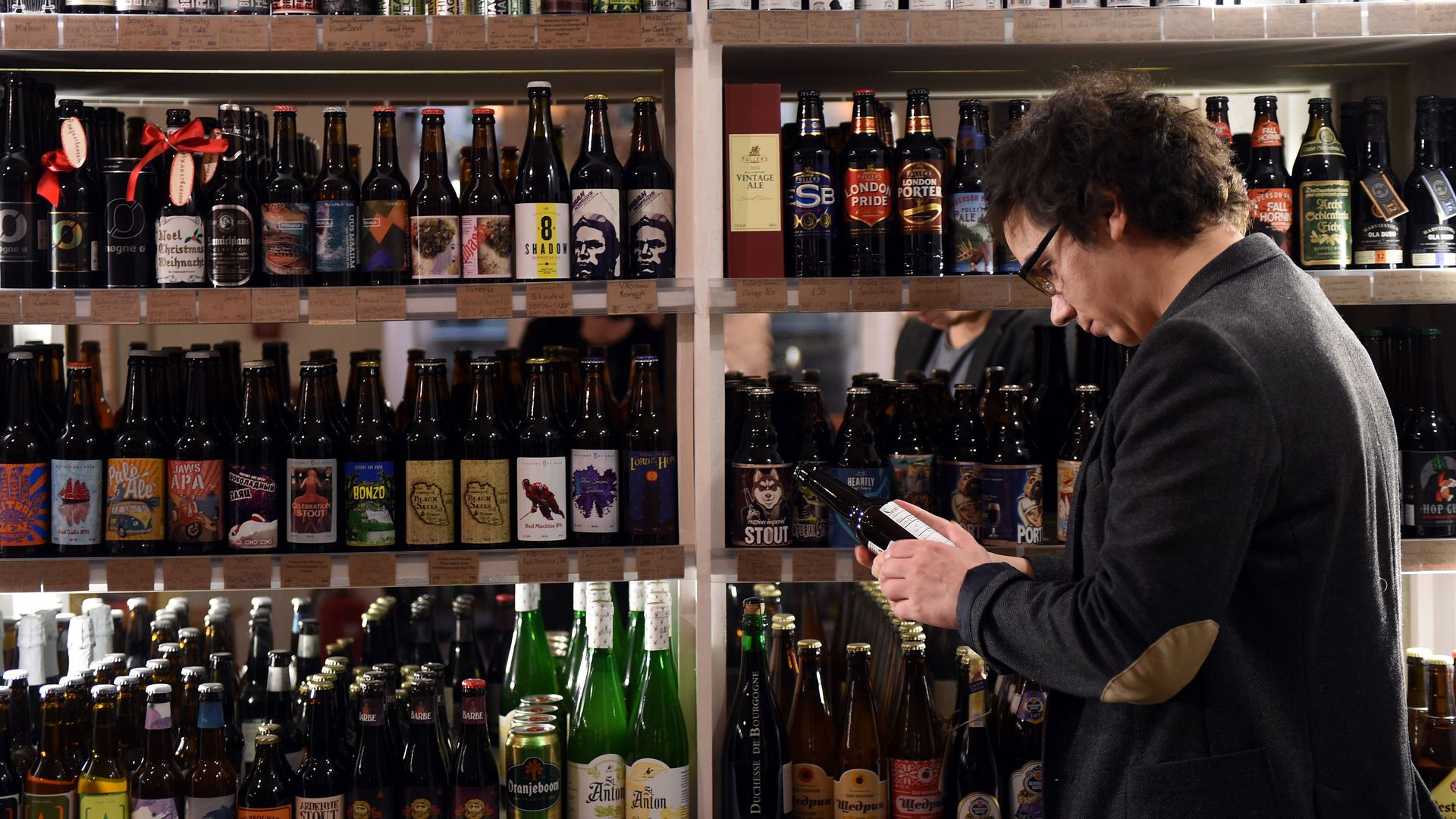 The World Health Organization said in a new report that alcohol consumption in Russia decreased by 43% per capita from 2003 to 2016, according to the BBC.
Why it matters: Russia, which has been considered one of the heaviest-drinking countries in the world, is simultaneously experiencing a significant rise in life expectancy as a result of the drop in alcohol consumption.
Details: The WHO attributed the decline in alcohol consumption to alcohol-control measures introduced under former President Dmitry Medvedev, including advertising restrictions and increased taxes.
Additionally, alcohol, including beer, can only be bought in shops or from delivery firms until 11 p.m.
Drinking alcohol on the street has been banned.
Russians are also actively adopting more health-conscious habits like their European and American counterparts.
By the numbers: Life expectancy in the country reached a historic peak in 2018, with men living an average of 68 years and women for 78 years. In the early 1990s, male life expectancy was just 57 years, according to The Guardian.
Go deeper: Drugs, sex and alcohol are losing their appeal for American teens
Go deeper