Top GOP senators ask DOJ to investigate Clinton and Ukraine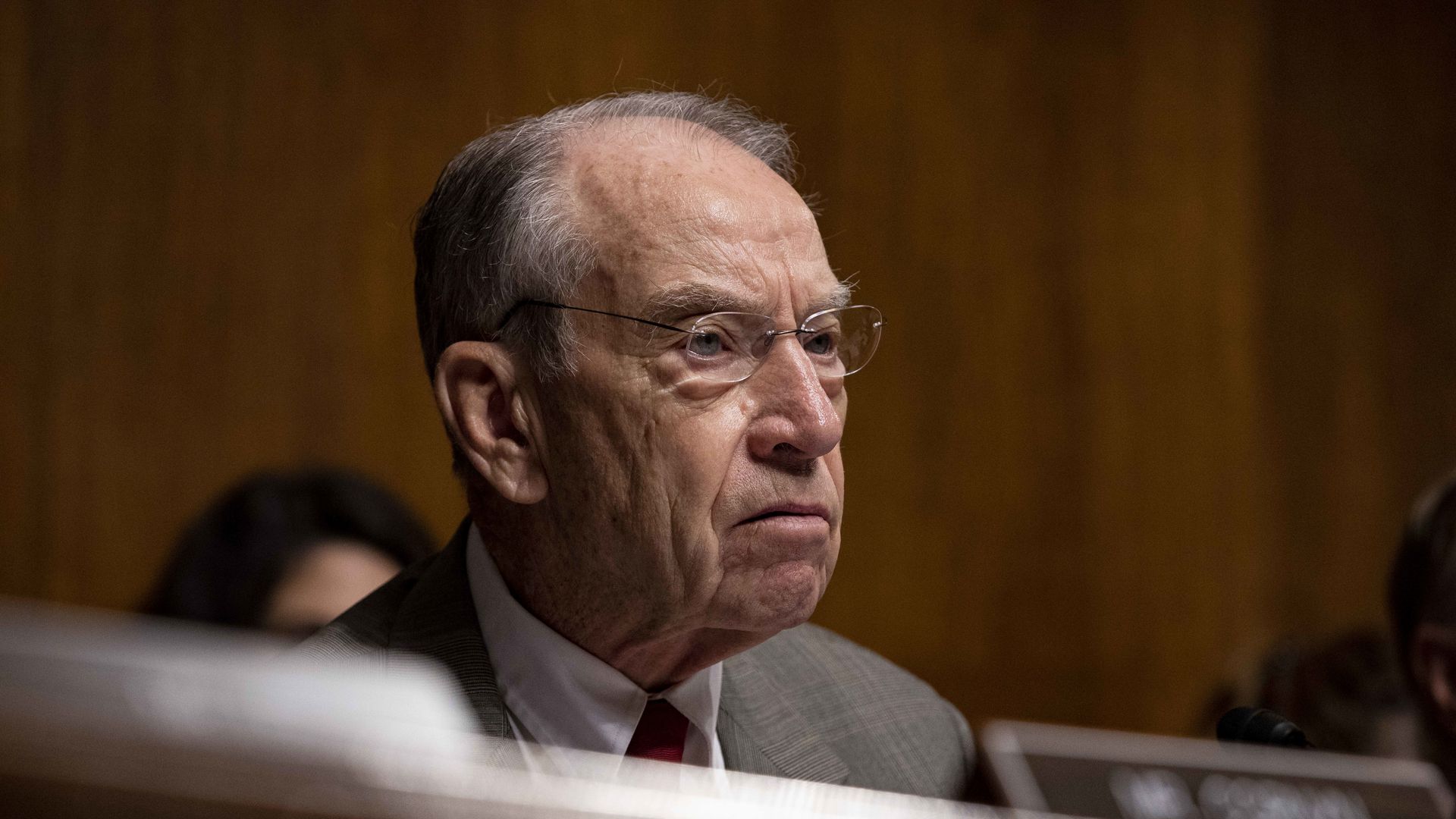 Republican Sens. Ron Johnson (Wis.) and Chuck Grassley (Iowa) asked the Justice Department Monday to look into links between the Ukrainian government and Hillary Clinton's 2016 presidential campaign.
The state of play: As President Trump is facing an impeachment threat over his own Ukraine controversy, Senate Republicans are attempting to turn the tables on Democrats in order to change the narrative.
The backdrop: In 2017, Politico reported Ukraine had sought to boost Clinton in the 2016 election, providing opposition research on Trump and leaking documents linking former Trump campaign chairman Paul Manafort to Russian corruption — on a less concerted and organized scale than Russian efforts during the election.
Grassley, the chair of the Senate Finance Committee, and Johnson, the chair of the Senate Homeland Security Committee, wrote in a letter to Attorney General Bill Barr that they had "concerns about foreign assistance in the 2016 election that have not been thoroughly addressed."
Worth noting: The allegations that Grassley and Johnson put forth — though linked to Ukraine — have no connection to the controversy that Trump is currently facing.
Go deeper: Misleading Trump tweet claims Ukraine whistleblower complaint "not holding up"
Go deeper