Democrats hint at 2021 climate change bill if they win Senate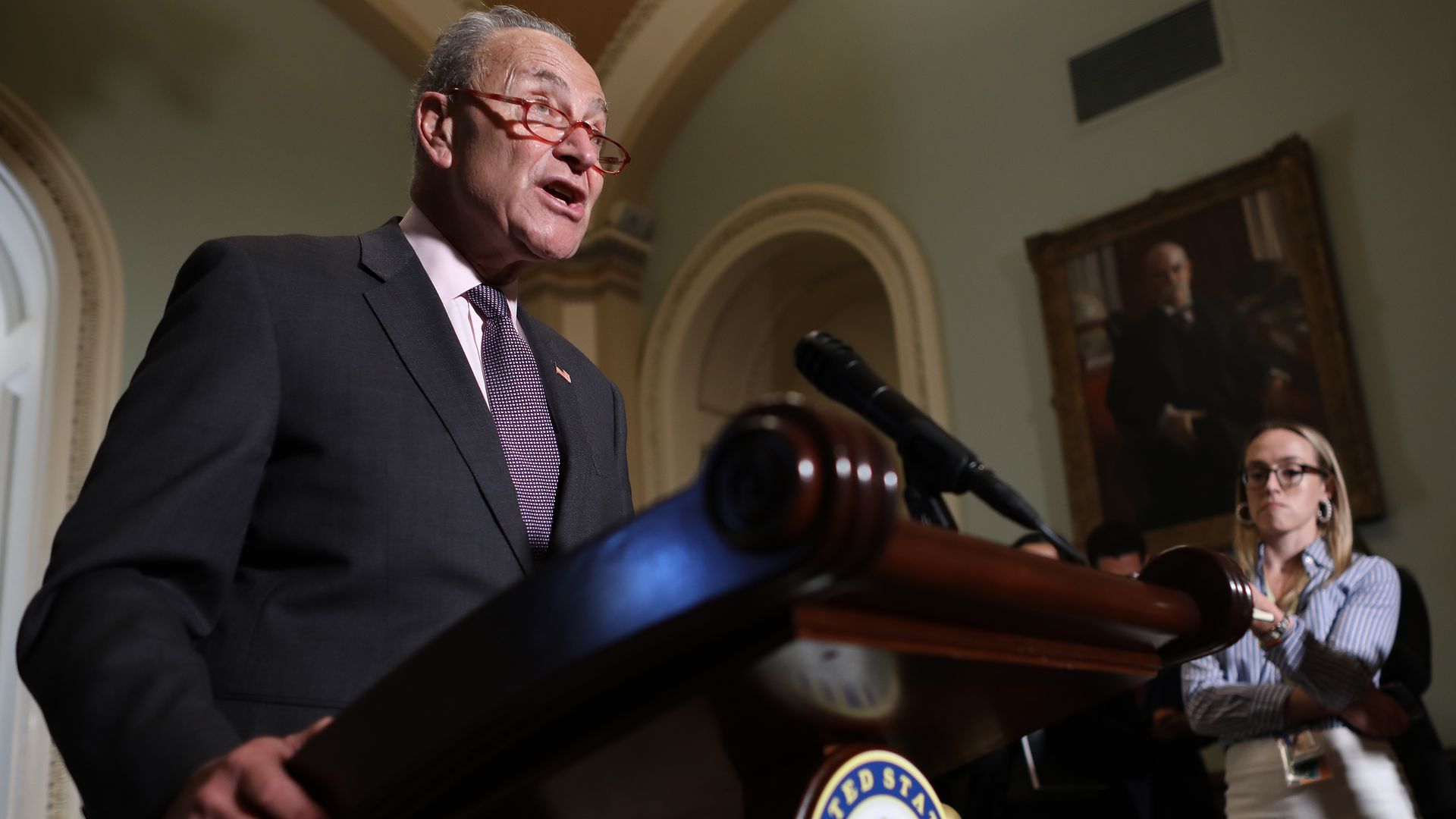 Senate Minority Leader Chuck Schumer said a sweeping climate bill would be "one of the first things we put on the floor" if Democrats gain the majority in the 2020 election.
Why it matters: Political windows for major bills open rarely. The comments on a press call Friday sound like a commitment to spend political capital on climate if given the chance.
Flashback: One reason (but hardly the only!) that climate legislation collapsed when Democrats controlled Washington in 2009–2010 is that huge health care and financial reform bills were higher Senate priorities.
But, but, but: Using the phrase "one of the first things" leaves wiggle room. An aide declined to say whether that would mean votes in 2021 specifically.
Plus, moving a climate bill assumes Democrats regain the Senate (a huge uphill climb), win the White House and keep the House.
Schumer hasn't said whether he'd seek to end the filibuster. That matters because even if Democrats win the Senate, there's no pathway to a super-majority.
Go deeper: Senate Democrats allege Trump administration has buried 1,400+ climate studies
Go deeper