Elon Musk reveals SpaceX's Starship prototype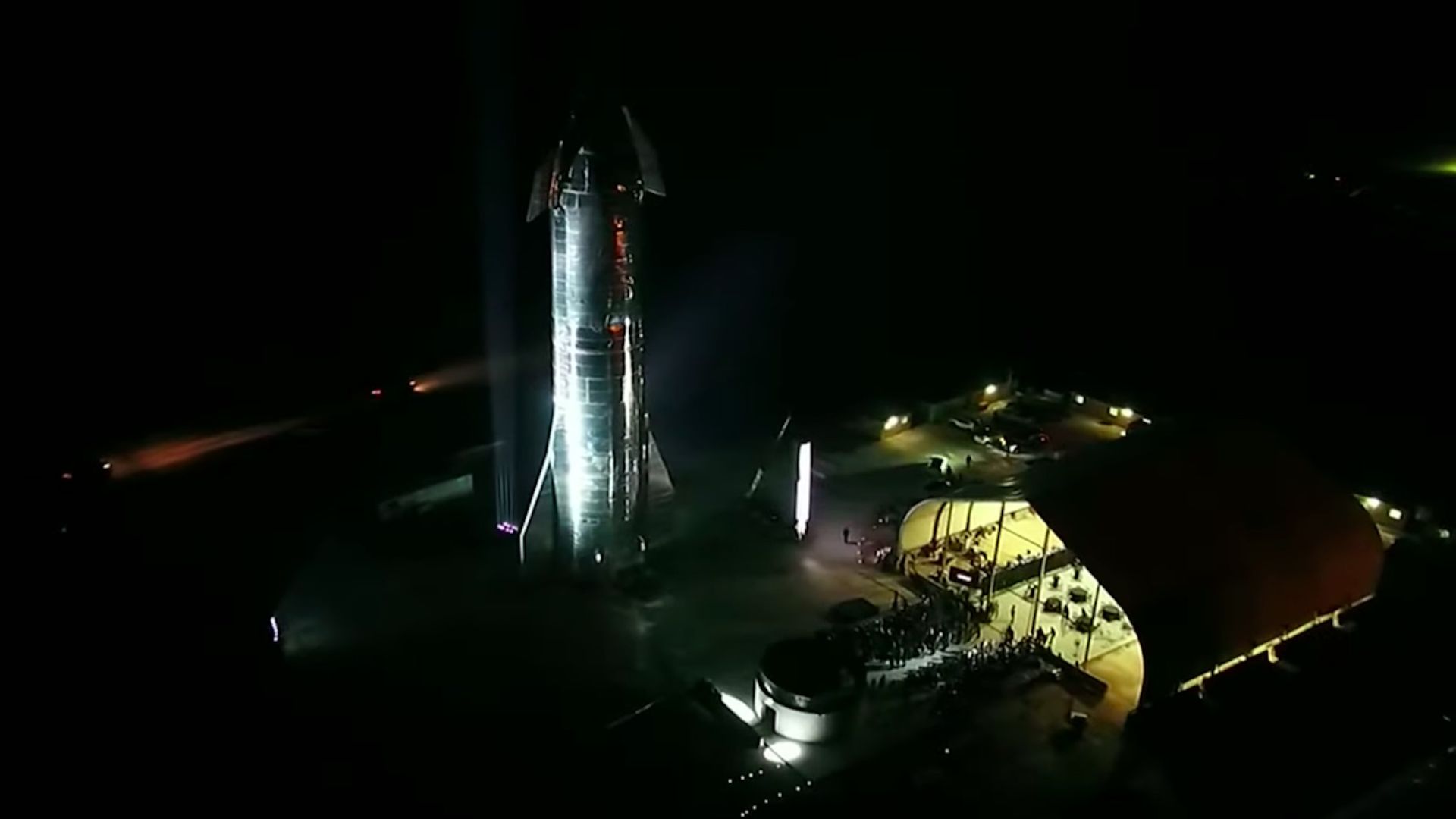 SpaceX founder Elon Musk unveiled the company's prototype Starship during a flashy event at its test site in Boca Chica, Texas, on Saturday night.
Why it matters: Musk hopes that one day the fully realized Starship will transport people and payloads to destinations like the Moon and Mars, helping to make humanity multiplanetary and insulating the species from any existential threats that could impact Earth.
Details: Musk said that the prototype Starship is expected to make its first flight, to an altitude of about 65,000 feet, in the next few months.
SpaceX will push for an orbital flight quickly, Musk said, adding that the company may try to send the Starship to orbit in about 6 months.
"I think we could potentially see people fly next year if we get to orbit in about 6 months," Musk said.
The company is also planning to develop its Super Heavy rocket with up to 37 engines that can send Starship to deep space.
The intrigue: The Starship event triggered a pointed statement from NASA administrator Jim Bridenstine as SpaceX works toward flying astronauts to the International Space Station aboard its Crew Dragon for NASA for the first time:
"I am looking forward to the SpaceX announcement tomorrow," Bridenstine said in a tweet ahead of the event. "In the meantime, Commercial Crew is years behind schedule. NASA expects to see the same level of enthusiasm focused on the investments of the American taxpayer. It's time to deliver."
Musk responded to the tweet, saying that less than 5% of the company is focused on Starship.
Go deeper: Watch a replay of the Starship event
Go deeper