College journalist nabs global scoop on Trump's Ukraine envoy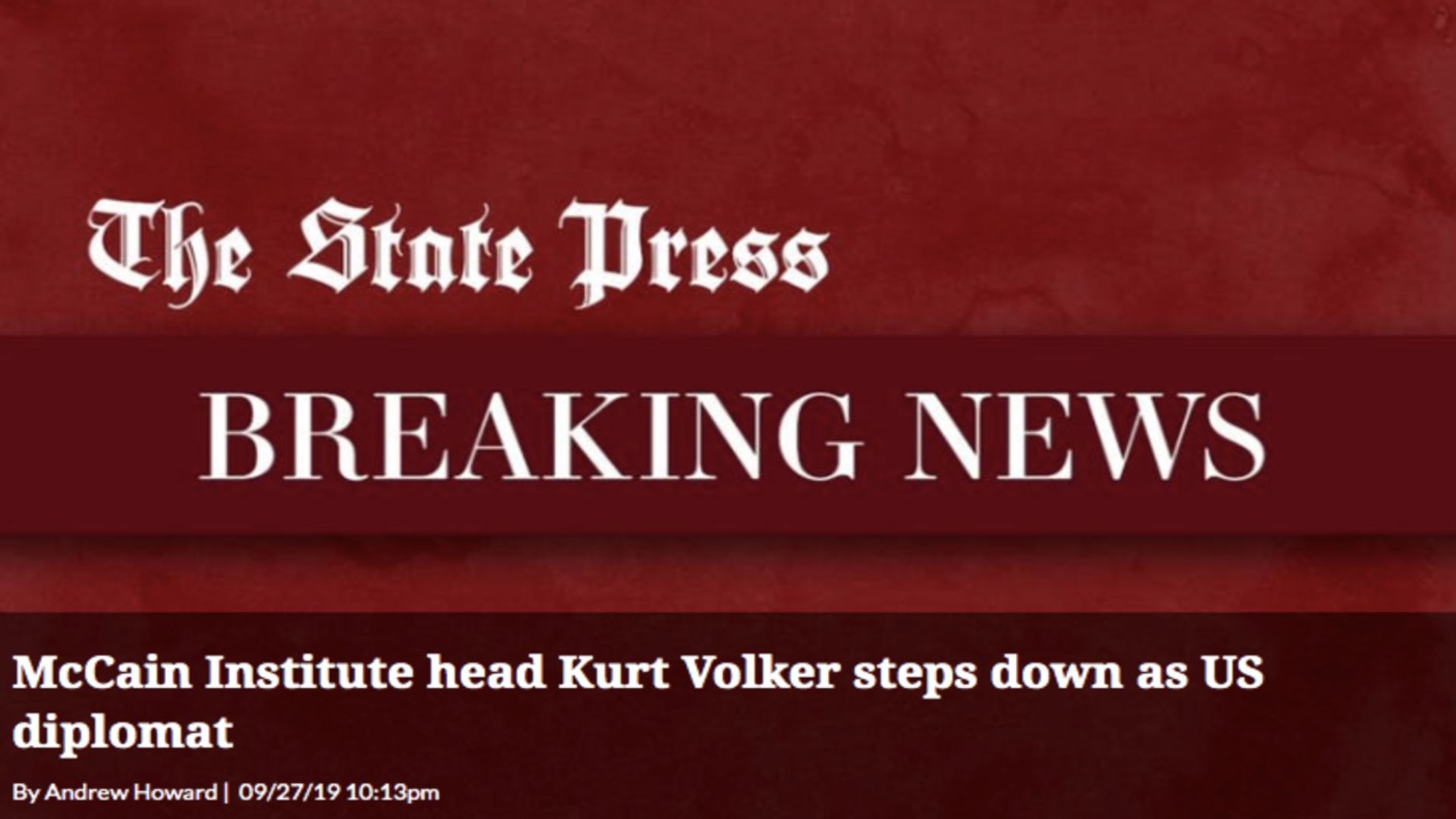 A 20-year-old student at Arizona State University broke Friday's news of the departure of key State Department official Kurt Volker, who was involved in talks between President Trump and the Ukrainian government, AP reports.
Andrew Howard, a managing editor of The State Press student newspaper, scooped that Volker — executive director of the McCain Institute, a think tank in Washington that is run by Arizona State — had stepped down as the State Department's special envoy for Ukraine.
"I just talked to [the State Press] editor in chief and said we should look into this because we thought it would be good to localize a big story," Howard said.
When the story went online, Howard was working in the newsroom of the big Phoenix paper, the Arizona Republic, where he's an intern.
"I briefly said out loud: 'Sorry about that,'" he recalled. "They were incredibly nice about it. It was sort of a funny moment."
Go deeper: Student journalists are breaking big stories
Go deeper