Saudi Arabia opens doors to tourists in effort to wean economy off oil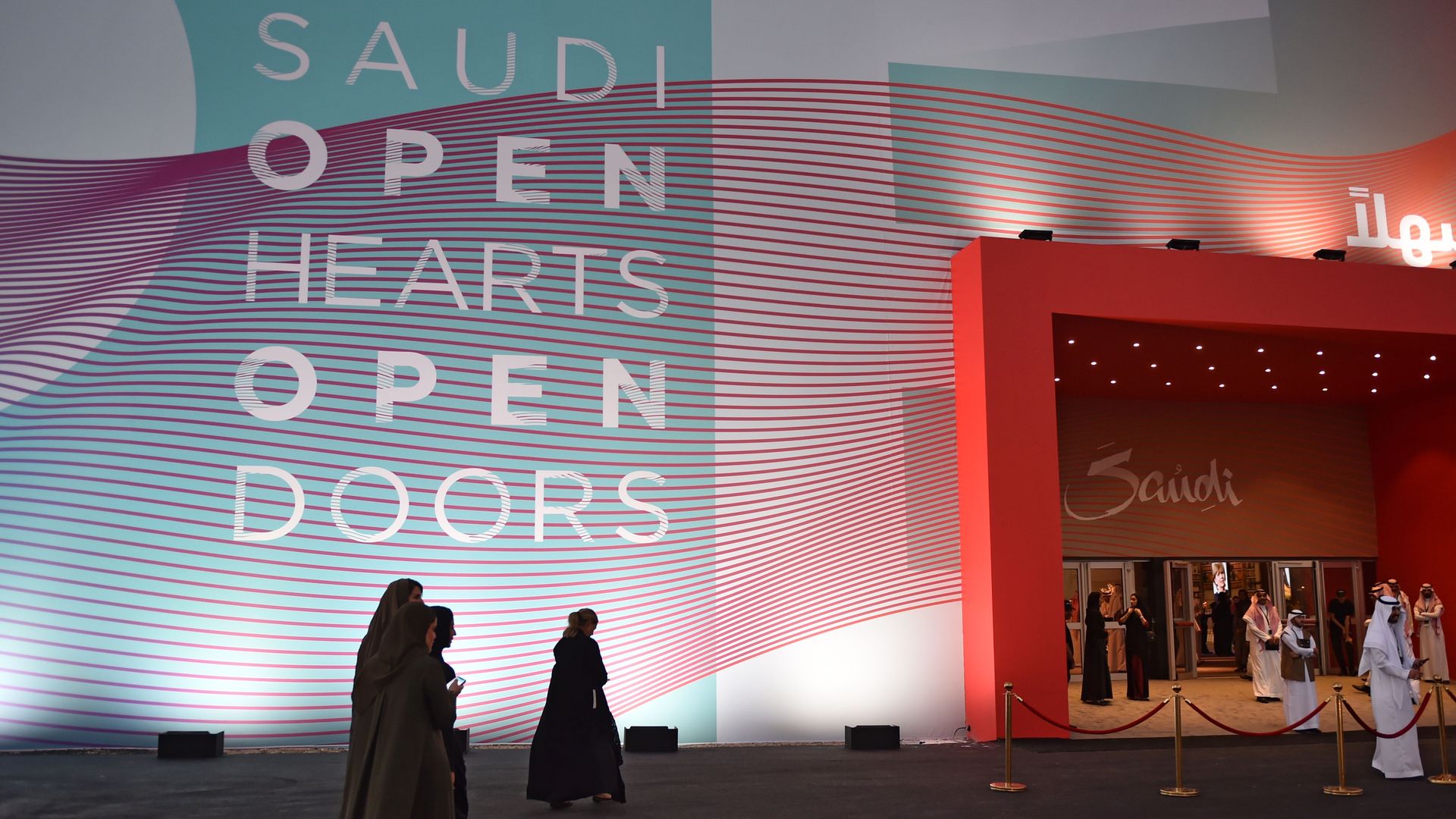 The Saudi government on Friday announced details of a new tourist visa program that will allow foreigners to visit the Gulf kingdom for up to 90 days at a time, the Financial Times reports.
Why it matters: This is the first time that Saudi Arabia will allow foreigners to visit for the sole purpose of tourism and comes amid a broader push to reduce the country's reliance on oil money, NBC News notes. Visas were previously limited mostly to business travelers and the millions of Muslim worshippers who make the hajj pilgrimage to Mecca each year.
The big picture: The effort to open the kingdom's doors has been spearheaded by Crown Prince Mohammed bin Salman (MBS), who wants tourism to account for 10% of the economy by 2030 — up from 3% right now.
MBS views the neighboring United Arab Emirates as a model for success, but continues to grapple with the fallout from the murder of journalist Jamal Khashoggi last year — which the U.S. intelligence community believes he ordered — and other negative perceptions of the country's human rights record.
Saudi tourism officials dismiss those challenges, with one telling the FT: "We have not witnessed any specific slow down since [the death of Khashoggi]. Our partners have been with us and continue to be with us, and we would work to engage them more."
Ahmad al-Khateeb, chairman of the Saudi Commission for Tourism and National Heritage, tells NBC News: "It will change the perception, they have to come and see us, they have to come and see the Saudis and live in Saudi Arabia and experience Saudi Arabia."
Go deeper: Pompeo doubles down on claim of Iranian "act of war" in Saudi Arabia
Go deeper