Blackstone CEO Steve Schwarzman denies Trump claim about Bidens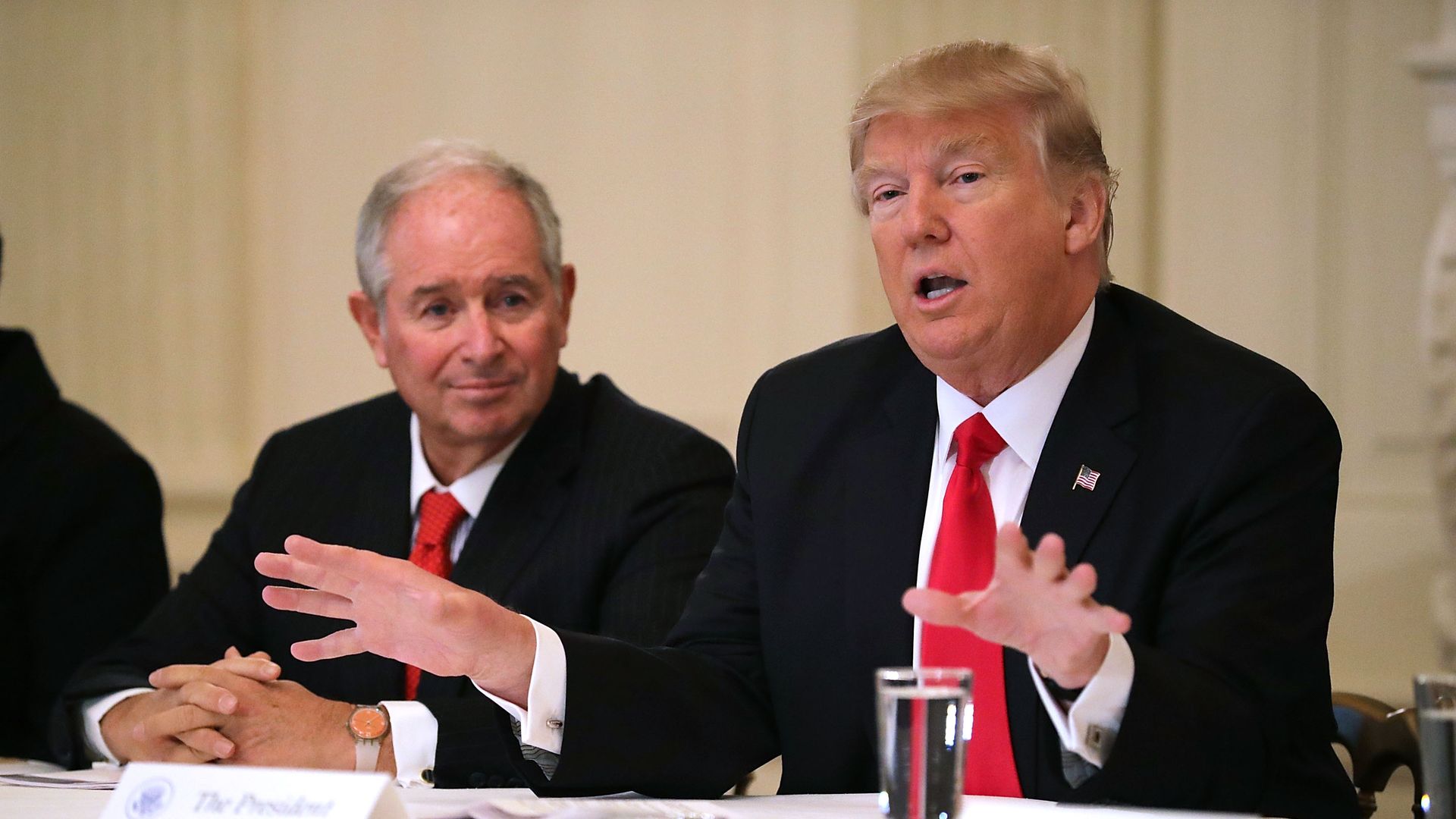 Trump adviser and Blackstone CEO Steve Schwarzman is disputing President Trump's claim, made during a private fundraiser, that they spoke about the Biden family, reports Bloomberg.
Why it matters: Trump's claims "could attract interest in light of the impeachment inquiry underway by House Democrats" — especially since it focuses on a conversation between Trump and Ukraine about investigating the Biden family, writes the Washington Post. Schwarzman has remained quiet about his conversations with Trump over the years.
What they're saying:
Trump and his personal lawyer Rudy Giuliani have been saying for months now that Hunter Biden allegedly received $1.5 billion for an investment fund from China, per the Post.
Schwarzman's spokesperson Jennifer Friedman says Schwarzman denies claims the conversation ever happened, and that he's never spoken about the Biden family with Trump.
Hunter Biden's lawyer, George Mesires, says his client didn't acquire any stake in a Chinese company until Oct. 2017, and it's valued at $430,000, per the Post.
Go deeper..."Locked and loaded": Washington braces for impeachment battle
Go deeper