White House weighs limiting U.S. investments in China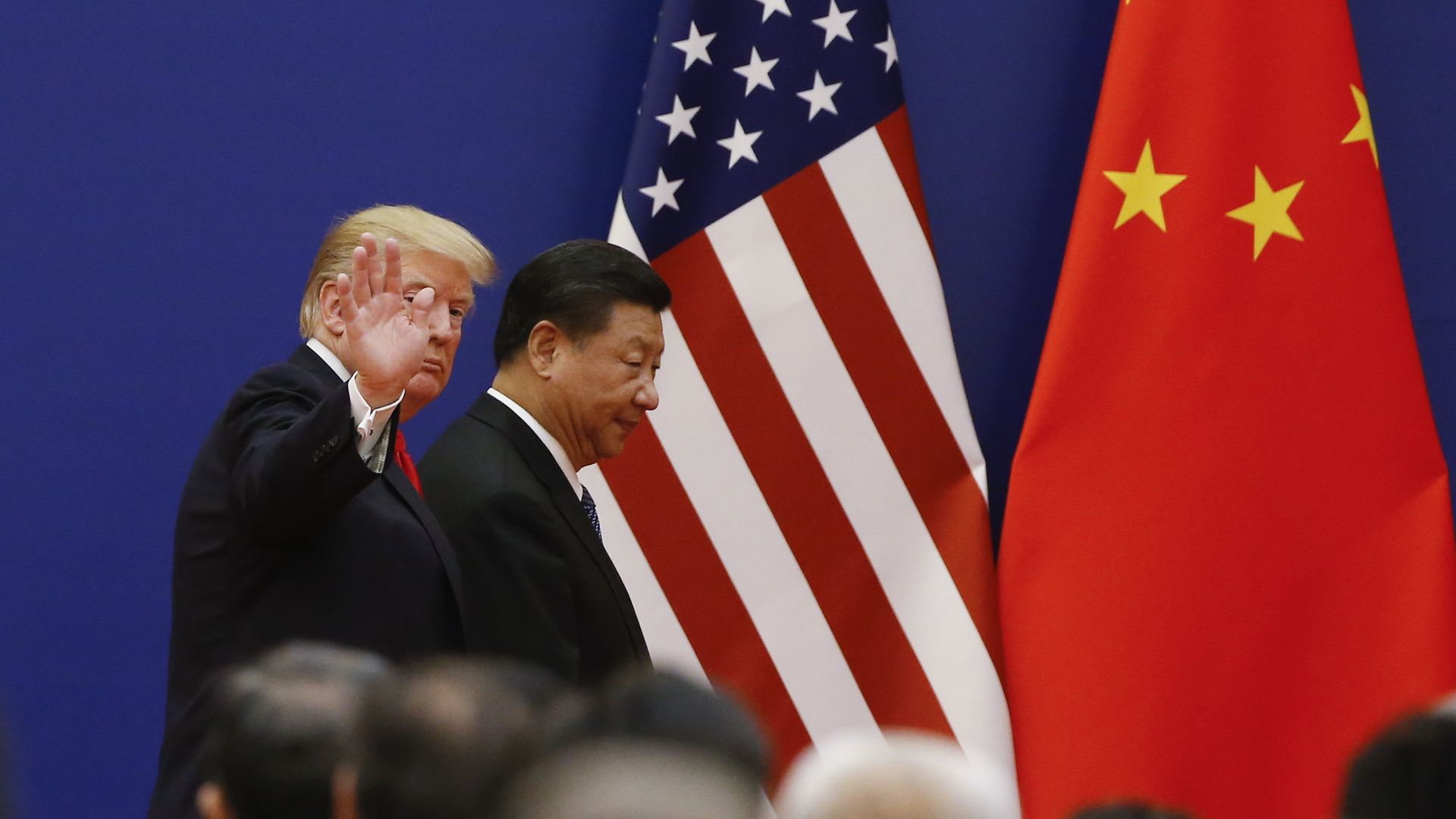 The Trump administration is considering moves that would stem the flow of money from U.S. investors to China, Bloomberg and other news outlets report and Axios has confirmed.
Why it matters: If carried out, the moves would escalate the U.S.-China fight beyond the scope of trade and tariffs.
While it would be big blow for China at a time when they are opening up markets to foreign investors, it would also be disruptive to U.S. markets: 156 Chinese companies with a total market capitalization of $1.2 trillion were listed on major U.S. stock exchanges as of February, as the FT points out.
What's being floated:
Delisting Chinese firms from U.S. stock exchanges.
Banning the U.S. government from including Chinese equities in pension funds.
Limiting Chinese companies' inclusion in U.S. stock indices
Worth noting: It's unclear how these measures could be implemented as they're aggressive moves that would face huge backlash from Wall Street.
Go deeper