NYT: Trump met with NRA chief for financial support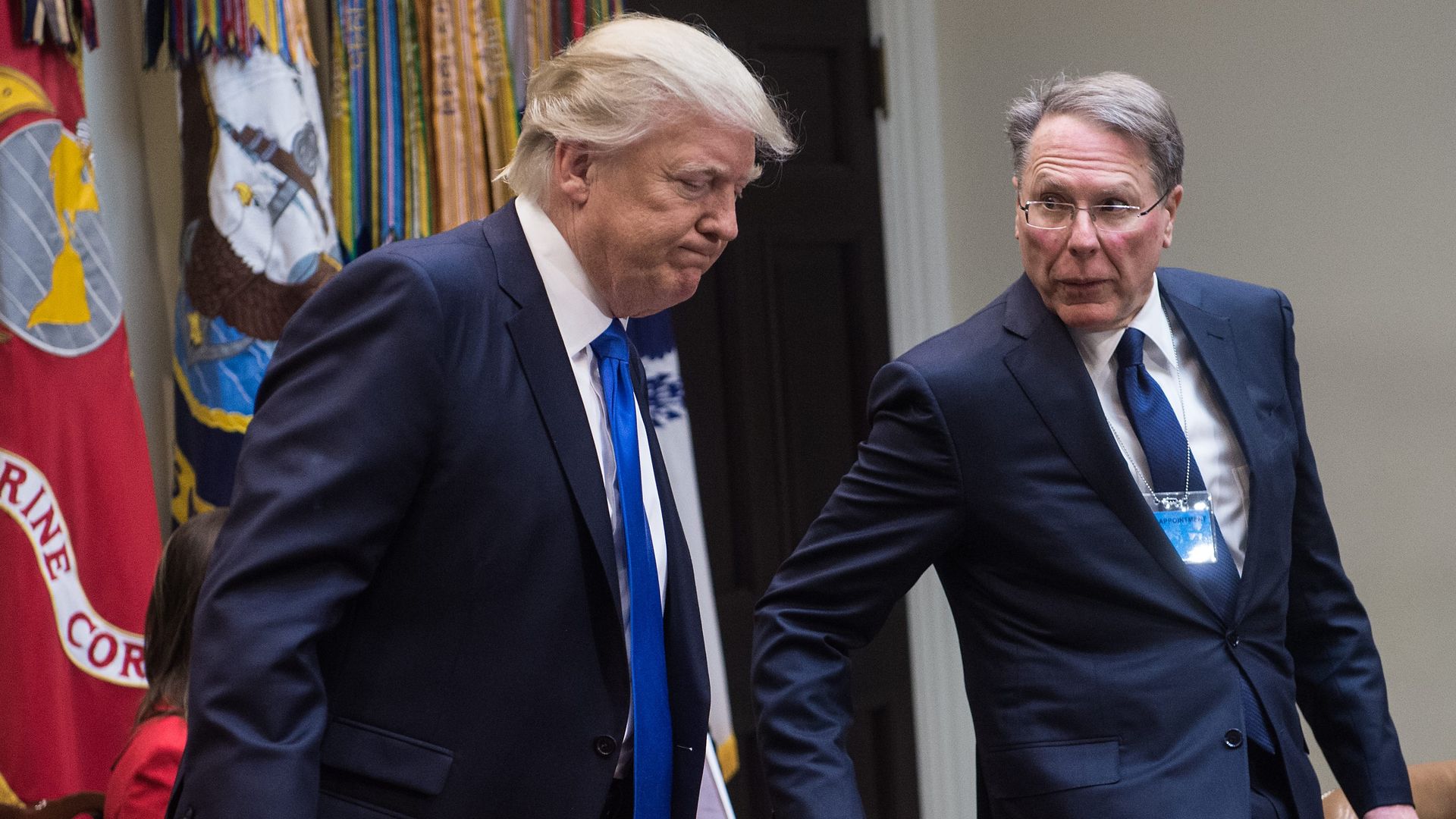 President Trump met with Wayne LaPierre, CEO of the National Rifle Association, on Friday to discuss how the gun advocacy group "could provide financial support for the president's defense as he faces political headwinds, including impeachment," the New York Times reports.
Why it matters: "... in return for the support, Mr. LaPierre asked that the White House 'stop the games' over gun control legislation, people familiar with the meeting said," according to the NYT.
Details: The NYT reports that "it was not clear" if Trump "asked Mr. LaPierre for his support, or if the idea was pitched by the N.R.A."
Flashback: As of last week, a memo circulating during Attorney General Bill Barr's visit with Republicans on Capitol Hill suggested that Trump was possibly still open to background checks, depending on feedback from GOP lawmakers.
The memo, which White House spokesman Hogan Gidley said is "not a White House document," talks about extending a background-check requirement "to all advertised commercial sales, including sales at gun shows."
Go deeper: Senate Finance Democrats say NRA acted as Russian asset in 2016 lead-up
Go deeper