Senate Finance Democrats say NRA acted as Russian asset in 2016 lead-up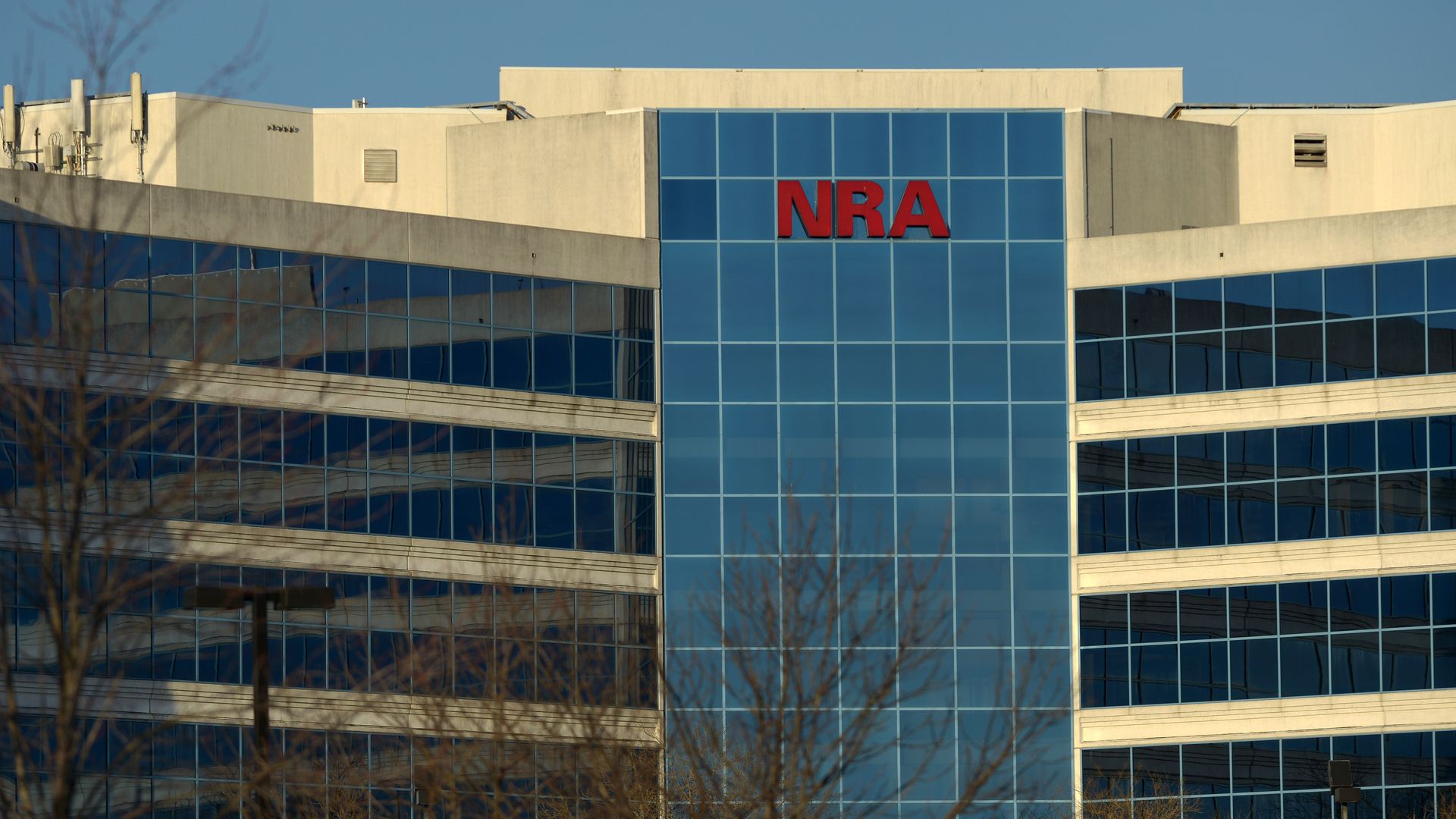 Democrats on the Senate Finance Committee say the National Rifle Association acted as a Russian asset during the lead-up to the 2016 presidential election, offering the promise of political access to elected officials in the U.S. in exchange for business deals, per the findings of an 18-month investigation.
Why it matters: Tax-exempt organizations are barred from using funds for the personal benefit of their officials, or for actions significantly outside their stated missions. The revelations in the report raise questions about whether the NRA could face civil penalties or the loss of its tax-exempt status.
Details: The report claims top NRA officials used the organization's resources to endear 2 Russian nationals with the promise of lucrative business opportunities with Russian entities, including access to people and businesses under sanction by the U.S.
The 2 Russians, Alexander Torshin, deputy governor of the country's central bank, and Maria Butina, his assistant, promised NRA officials they had access to top Russian officials.
The report focuses on a 2015 trip to Moscow — organized by former NRA president David Keene and his wife, Donna — in which Torshin and Butina brought NRA officials to Moscow.
Butina was sentenced to 18 months in prison in April after she was charged for what the U.S. government described as a years-long campaign to infiltrate American politics on behalf of the Kremlin.
The other side: The Finance Committee's Republican majority reviewed documents gathered by their Democratic counterparts and issued their own report, which says the NRA did nothing wrong.
The document says the majority report "reads more like a political document directed at an organization well known in U.S. politics to be despised by Democrats."
Finance Committee Chairman Chuck Grassley said in a statement that the minority's report ignores context, like the fact that the Obama administration once called for a "reset" to improve relations with Russia.
Go deeper