Uber rolls out new safety features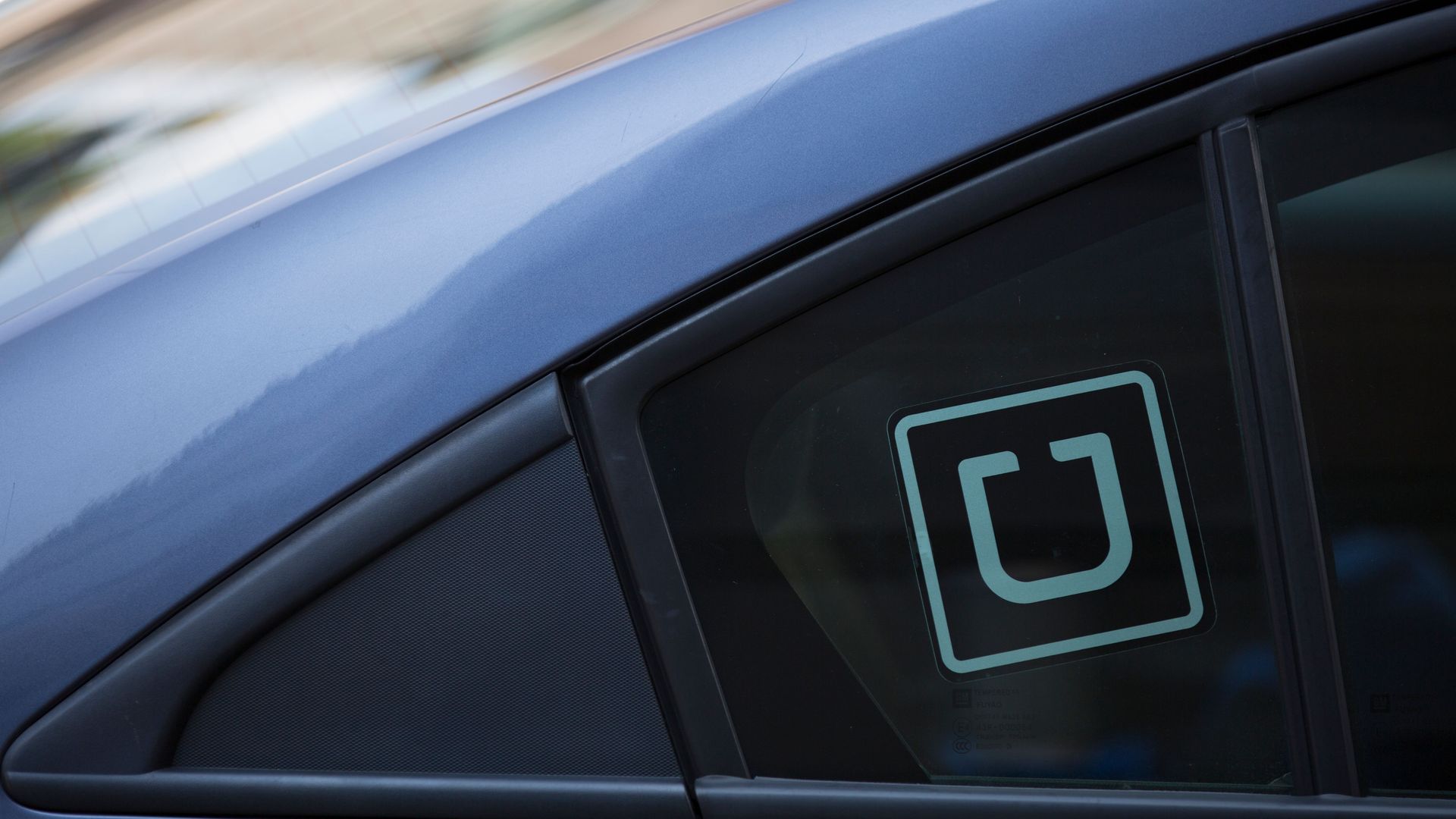 Uber is rolling out several new safety features and upgrades, including the ability to send text messages to 911 dispatches from within the Uber app, and an option for riders to receive a unique PIN number to verify their driver's identity.
Yes, but: The news comes as the company and rival Lyft continue to face criticism over the safety of their services and how they handle complaints.
What's new:
Riders will be able to send text messages to 911 dispatchers in cities where this is available. Last year, the company finally rolled out the ability to call 911 from the Uber app after years of resisting the move.
Riders will be able to send in reports to Uber via its app while still on a trip, "while the issue is still fresh in [their] mind," and to "reduce under-reporting," senior director of product management Sachin Kansal tells Axios. Previously, they could only do it once the trip is completed.
Drivers will be prompted to complete simple movements like blinking or turning their head to confirm their identity in real-time, adding to the "selfie identity check" Uber previously rolled out.
Riders can choose to receive a PIN number that their driver will be required to input before they can activate the ride to verify they're the correct driver. Uber is also testing ultrasound technology that could let the two parties' smartphones automatically verify the ride.
Uber is expanding to more than 200 cities a feature that notifies riders when their drop-off location is along a bike lane, encouraging them to be careful as they exit the car.
The big picture: The ride-hailing companies have long been criticized for their failure to prevent and adequately handle incidents of sexual harassment, assault, and violence.
This month, Lyft was hit with lawsuits from women alleging they were sexually assaulted by their drivers and that the company failed to properly respond to their complaints or disclose whether the perpetrators were still allowed to work for the service (at least one woman says the driver was not suspended immediately).
On Wednesday, the Washington Post reported that Uber's special division tasked with investigating such complaints has had its recommendations that a driver be deactivated overruled by managers. The Post also said Uber has a three-strike policy and does not share incident information with law enforcement, other companies, or its background-check provider.
Uber says these policies have changed since 2017 or vary based on the circumstances, and that its decision not to automatically report incidents to police stems from experts' recommendation that it leave the choice up to the victims.
Go deeper