U.S. income inequality surges to highest level in 50 years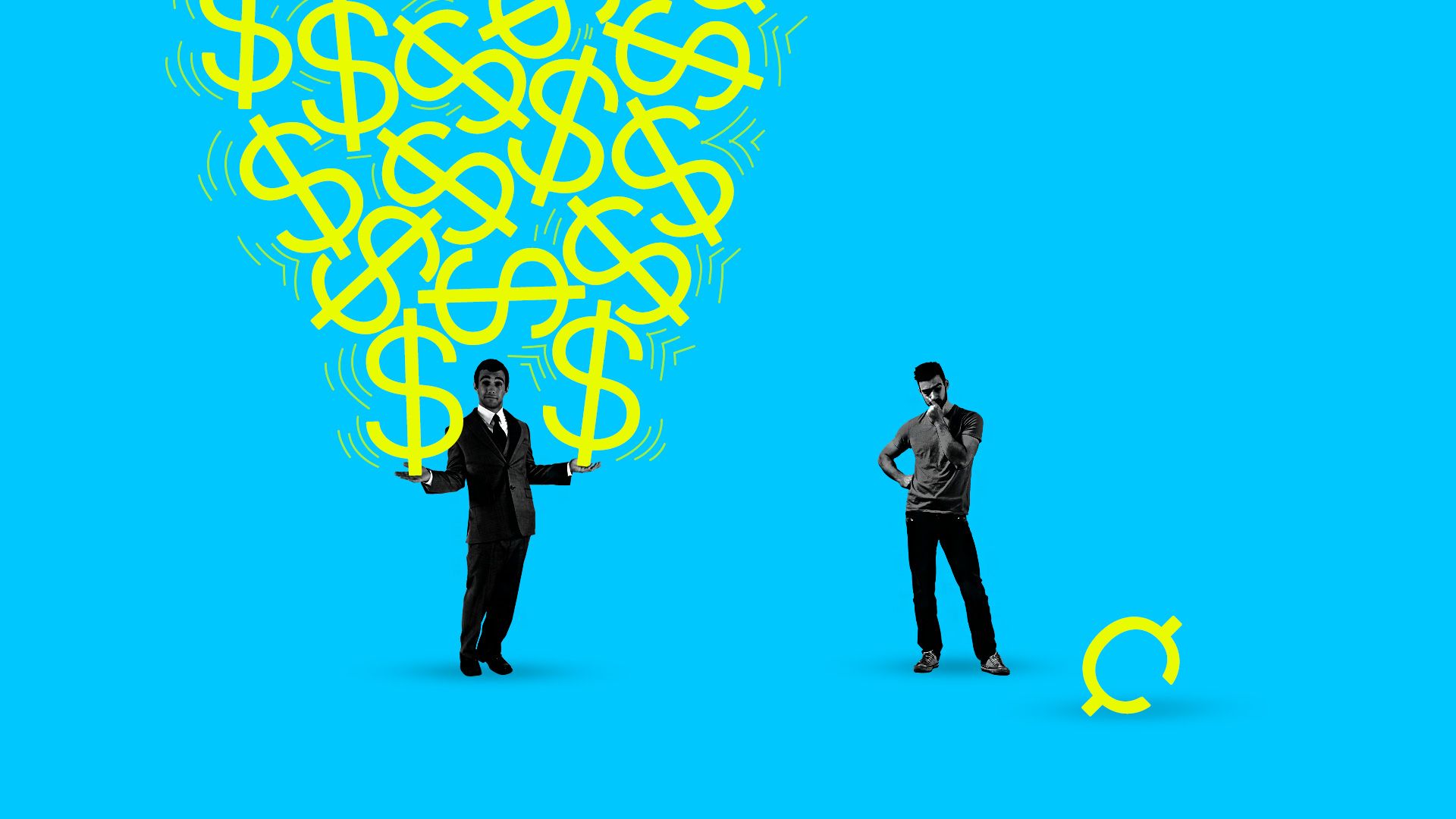 Income inequality in the U.S. increased in 2018 to its highest level in the last 50 years of tracking the statistic, per an AP report on Census Bureau data.
Why it matters: Inequality has steadily climbed over the past 5 decades despite the country experiencing the longest period of economic expansion in its history.
By the numbers: The Gini Index measures income inequality on a scale from 0 to 1, with 0 representing maximum equality and 1 representing maximum inequality.
The Gini Index increased from 0.482 in 2017 to 0.485 last year, despite household median incomes reaching a record high of almost $62,000.
The big picture: Wealth inequality surged in many heartland states last year, thanks to trade and agricultural policies, though coastal states still had the most inequality overall.
Wealthy coastal areas like D.C., New York and Connecticut and areas with great poverty like Puerto Rico and Louisiana experienced the most income inequality.
Utah, Alaska, Iowa, North Dakota and South Dakota were the most economically equal states.
Go deeper: Majority of new hires are people of color for first time in history
Go deeper