SF grants full operating permits to 4 scooter companies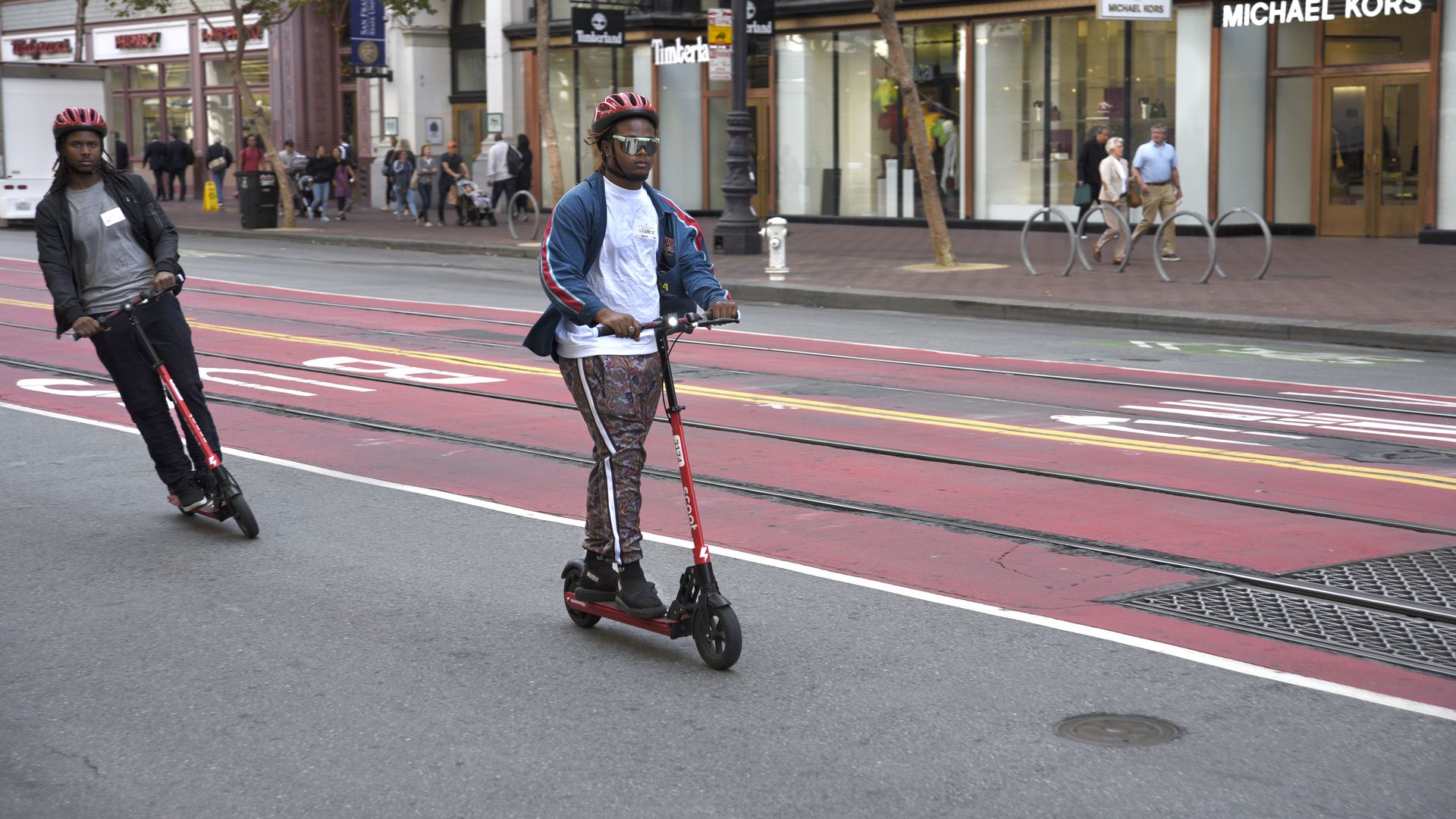 After a year-long pilot program, San Francisco has granted operating permits to 4 scooter companies: Lime, JUMP (owned by Uber), Scoot (owned by Bird), and Spin (owned by Ford). Existing permit holder Skip did not make the cut.
Why it matters: As the home of a number of these scooter companies — and a frequent battleground between the local tech industry and its government — San Francisco's permits have been among the most coveted. And despite an early backlash to the 2-wheeled vehicles from residents and city officials, scooters are here to stay in San Francisco.
Among the changes to the permits since the test program: Twice as many companies will be allowed to operate (up from only Scoot and Skip during the test), and while they'll each have 1,000 scooters on the streets, they'll also be able to raise the number to 2,500 if they meet certain requirements.
The companies will be able to start operating on Oct. 15.
We respect SFMTA's process and feedback. We look forward to addressing areas of improvement with SFMTA per their review process and timeline. We're proud to have helped make the first scooter sharing pilot in San Francisco a success and to see the program expanding in the coming year.
— Skip spokesperson
The big picture: Since first showing up on the streets of San Francisco and other cities in the spring of 2018, scooter companies have faced local complaints, heavy regulations, fundraising roller coasters, and even acquisitions. Still, it remains to be seen how these companies can make their financial math work to build profitable businesses.
Editor's note: The story has been updated with a statement from Skip.
Go deeper