Scientists map Chinese lunar probe landing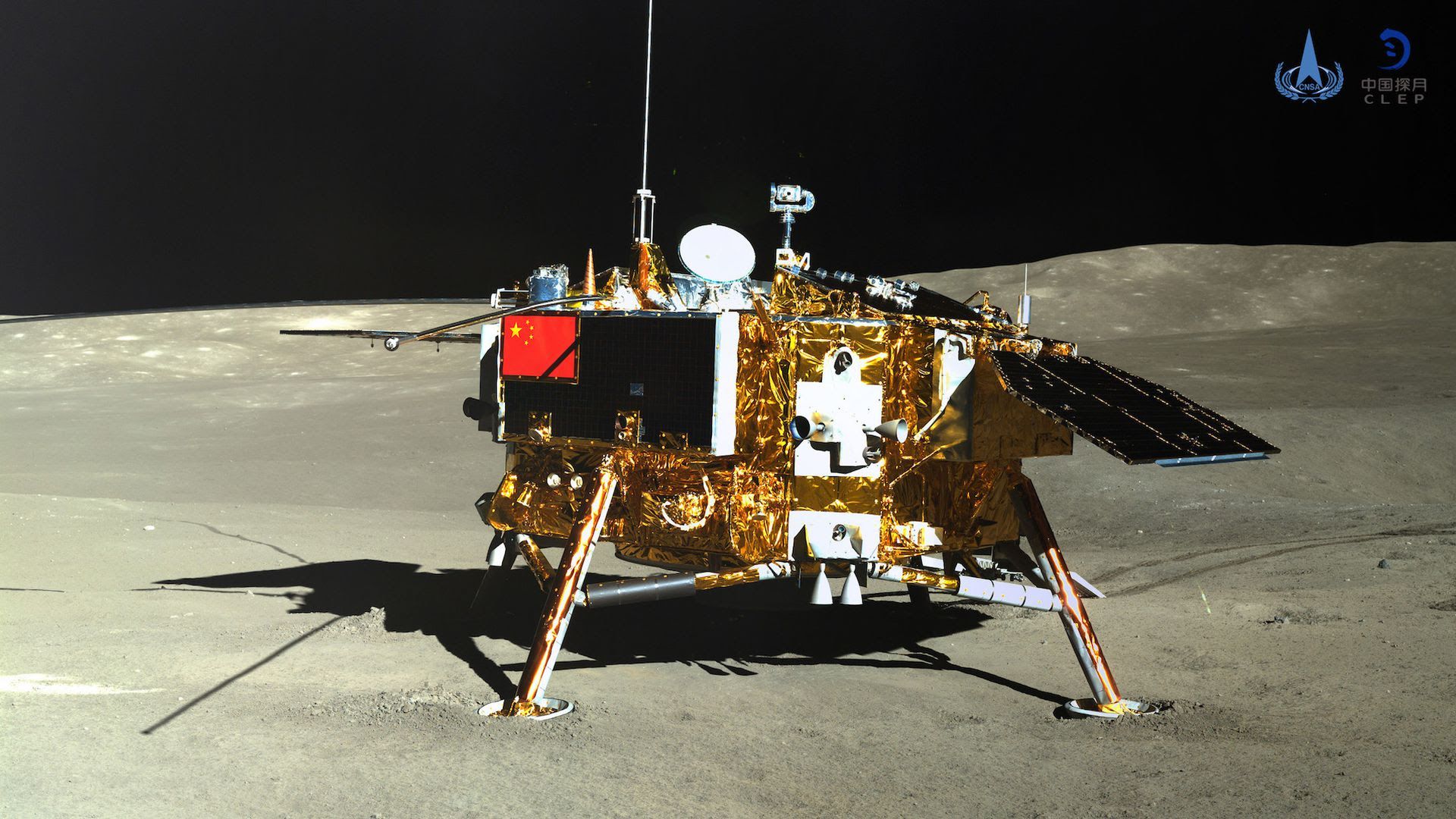 A team of scientists has reconstructed the exact descent and landing of the Chinese lunar lander Chang'e-4 on the far side of the Moon, a new study in Nature Communications shows.
Why it matters: Chang'e-4's January landing could act as a blueprint for more distant autonomous landings on other objects like asteroids in the future.
China's space agency should now have "a lot of confidence in the system that they've produced," which could embolden the agency to take it elsewhere in the solar system, geologist Clive Neal told Axios.
Details: The study's authors pieced together photos taken by the lander during descent and by the Yutu-2 rover after landing in the Von Kármán crater to get a detailed look at how the landing succeeded.
Photos — beamed back to Earth by the Queqiao satellite — revealed that the lander touched down on the slope of a crater and was actually "surrounded by 5 craters," according to the study.
The team traced the exact landing location to 177.5991°E, 45.4446°S at an elevation of -5,935 meters.
The big picture: Landing on the Moon is no easy feat, as multiple recent missions have shown.
Both Israel's Beresheet and India's Chandrayaan-2 landers failed during their descents to the lunar surface this year.
"Chang'e-4 is a great reminder that we can succeed with ambitious and scientifically important space missions using increasingly autonomous systems," Ella Atkins, director of the Autonomous Aerospace Systems Lab at the University of Michigan, told Axios via email.
So far, only China, the U.S. and the Soviet Union have successfully managed to land and operate spacecraft on the Moon.
Go deeper