Pelosi: Trump-Ukraine memo confirms need for impeachment inquiry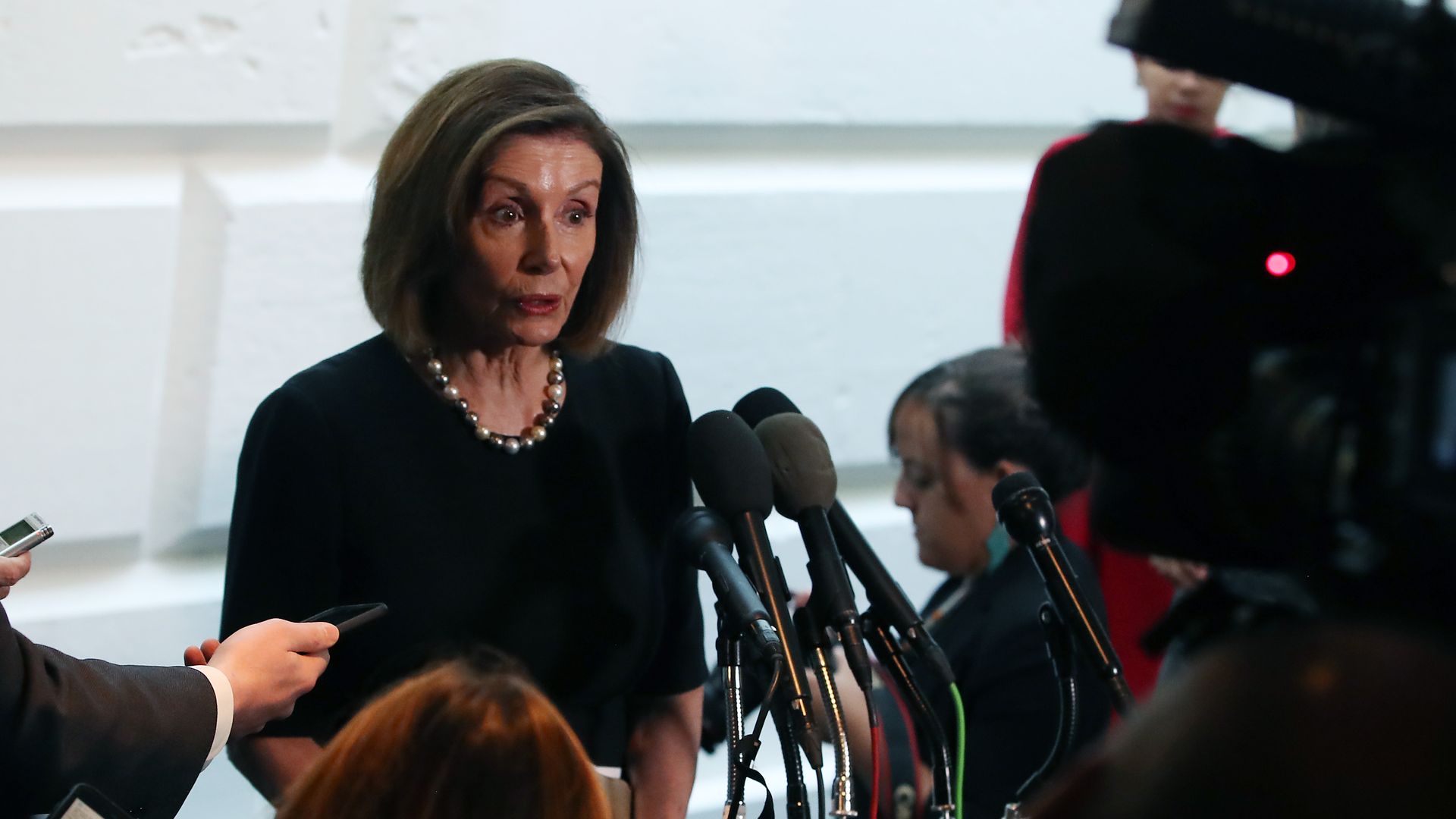 House Speaker Nancy Pelosi (D-Calif.) said in a statement Wednesday that the Trump-Ukraine call memo released by the White House "confirms that the President engaged in behavior that undermines the integrity of our elections, the dignity of the office he holds and our national security."
Why it matters: While the White House remains adamant that the call shows no wrongdoing and no quid pro quo, Pelosi appears committed to moving forward with an impeachment inquiry.
What she's saying:
"I respect the responsibility of the President to engage with foreign leaders as part of his job. It is not part of his job to use taxpayer money to shake down other countries for the benefit of his campaign. Either the President does not know the weight of his words or he does not care about ethics or his constitutional responsibilities.
"The transcript and the Justice Department's acting in a rogue fashion in being complicit in the President's lawlessness confirm the need for an impeachment inquiry. Clearly, the Congress must act."
— Speaker of the House Nancy Pelosi
Go deeper:
Go deeper