Judge overturns guilty verdict of Michael Flynn's ex-business partner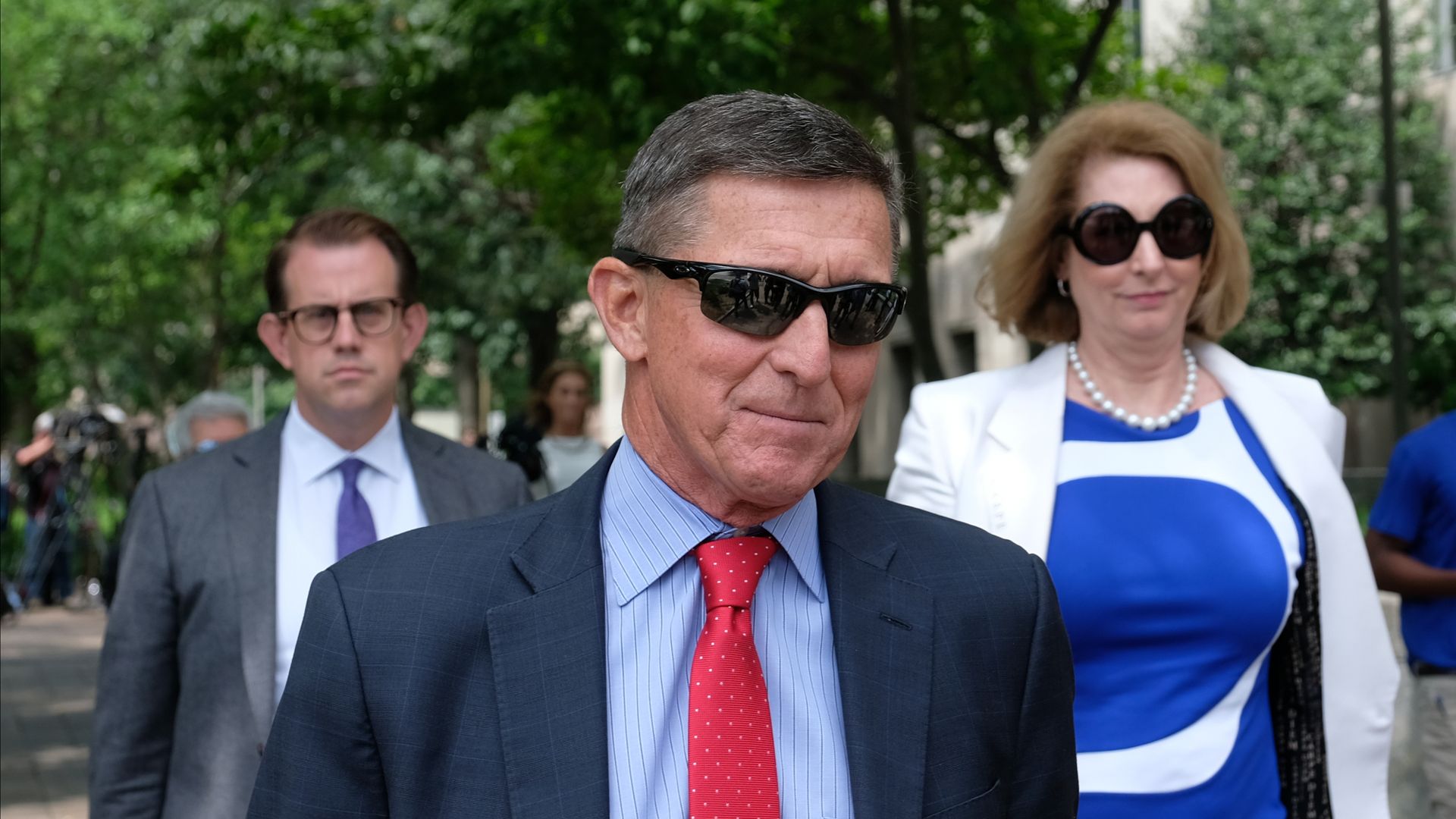 A federal judge overturned a jury's guilty verdict Tuesday against Bijan Rafiekian, a former business associate of ex-national security adviser Michael Flynn and a member of the Trump transition team, citing insufficient evidence.
Why it matters: Rafiekian's prosecution was one of 11 cases transferred by former special counsel Robert Mueller to other jurisdictions over the course of his investigation. Per the New York Times, the judge's decision "delivered a potentially fatal blow to the government's efforts to prosecute [Rafiekian] in a case that had already suffered other setbacks."
CNN notes that the ruling may be a boost for Flynn, who's yet to be sentenced after pleading guilty in December 2017 to lying to the FBI about the nature of his conversations with then-Russian ambassador to the U.S. Sergey Kislyak.
The big picture: Rafiekian, also known as Bijan Kian, was found guilty in July of acting as an unregistered foreign agent for the Turkish government and lying about it to the Justice Department.
Flynn cooperated with prosecutors over the Mueller investigation and was due to testify about the role of Rafiekian in hiding Flynn Intel Group's illegal lobbying on behalf of the Turkish government. But the deal fell apart in July as a result of a dispute between prosecutors and Flynn's new attorneys, per Politico.
Go deeper:
Go deeper