WeWork's Adam Neumann to step down as CEO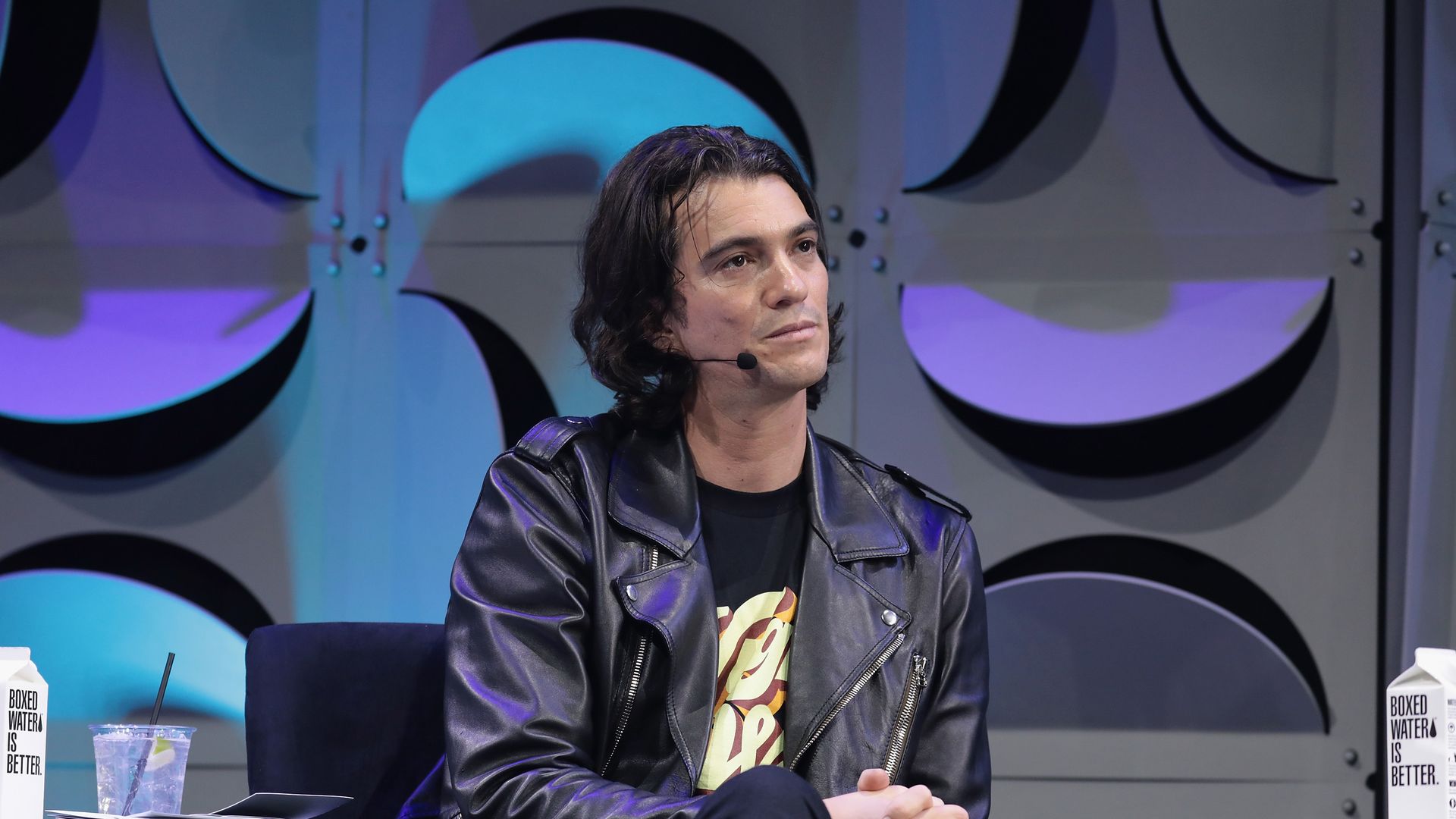 Adam Neumann, co-founder of WeWork, is stepping down as chief executive of its parent company, the We Company, Axios has confirmed. He will become the non-executive chairman of the company while two executives take over as co-CEOs.
Why it matters: For a decade, Neumann was the face of the office co-working company, leading the business to a massive $47 billion valuation before it struggled to get its IPO off the ground over the last couple of weeks.
Artie Minson, the company's finance chief and co-president, and Sebastian Gunningham, its vice chairman, have been named co-CEOs by the board of directors (officially, not on an interim basis).
Neumann's voting power has also been reduced from 10 votes per share to only 3 per share, a source tells Axios. The company is also making additional changes to ensure he cannot take control of the board in the future.
Go deeper: Latest WeWork drama: SoftBank vs. CEO Adam Neumann
Editor's note: The story has been updated with more information and to note that the new co-CEOs are not interim.
Go deeper