Trump rails against "globalists" and "socialists" in UN address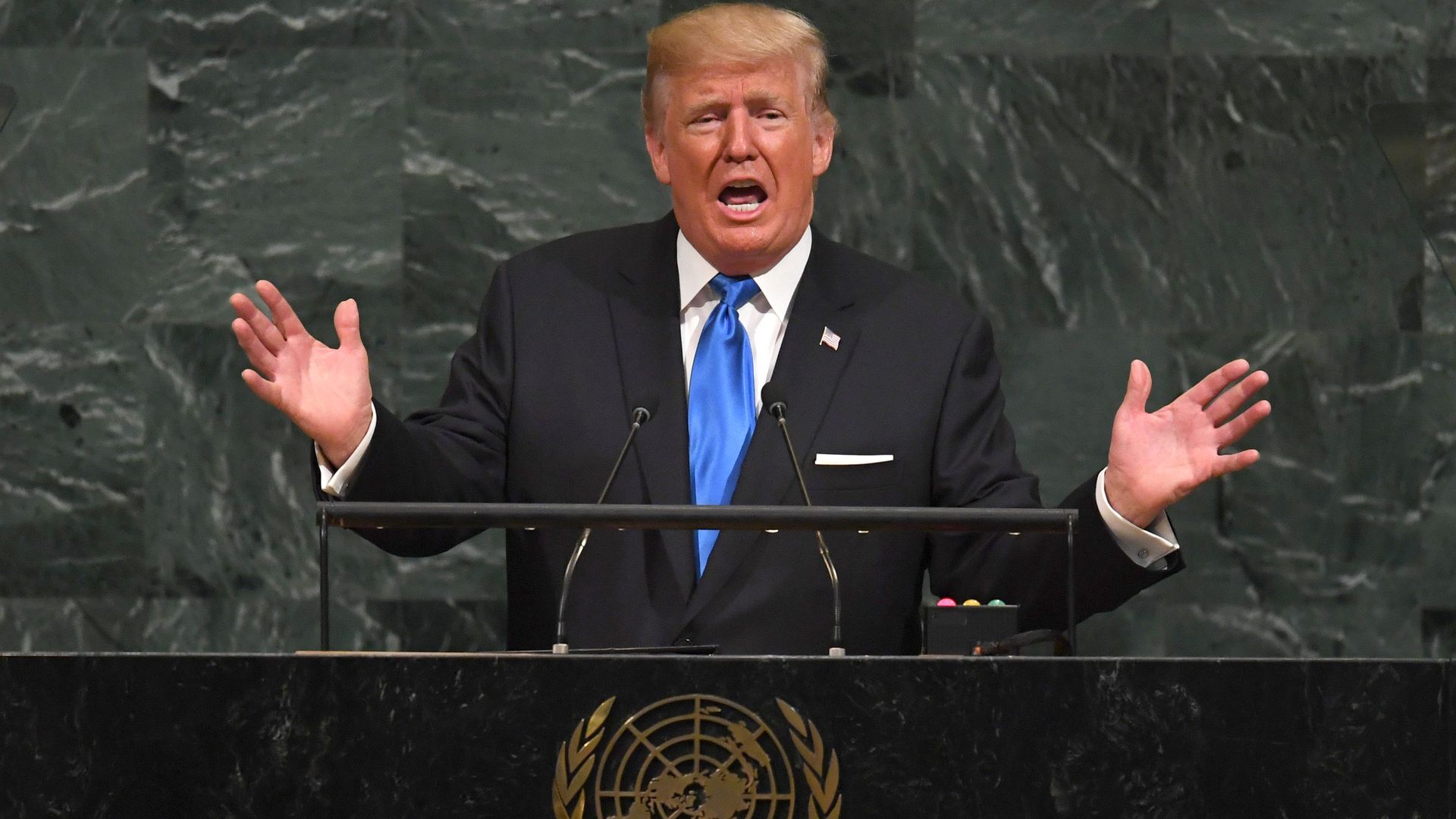 President Trump used his address before the United Nations General Assembly on Tuesday to denounce "globalists" and "socialists" while taking aim at China, Iran and Venezuela.
Between the lines: The shock factor has mostly worn off — including for the president himself, who was expressionless and spoke in monotone for most of the speech — but Trump's decision to once again use the world's biggest diplomatic gathering to promote nationalism is notable. So, too, was Trump's hawkish tone on China.
On China: Trump insisted the U.S. was prepared for a long trade war if necessary and warned that Beijing's response to the Hong Kong protests "will say a great deal about its role in the world in the future."
On Iran: Trump said the U.S. wouldn't loosen sanctions, something Tehran has demanded in exchange for talks, unless Iran changes its behavior. He also said, "No nation should subsidize Iran's bloodlust."
On Venezuela: Trump railed against the Nicolás Maduro regime and its Cuban backers before pivoting to U.S. domestic politics. He warned against the rise of socialism, which he called "the wrecker of nations and the destroyer of societies."
On nationalism: "The future does not belong to globalists, the future belongs to patriots," Trump said, before repeatedly encouraging other leaders to embrace nationalism.
Worth noting: Trump also said his administration was working to end the criminalization of homosexuality in other countries, and to empower women. He also made some base-friendly remarks on abortion and guns.
My thought bubble: The UN isn't Trump's favorite venue, and this certainly wasn't his most surprising or captivating speech.
Go deeper