Facebook to buy a leading brain interface startup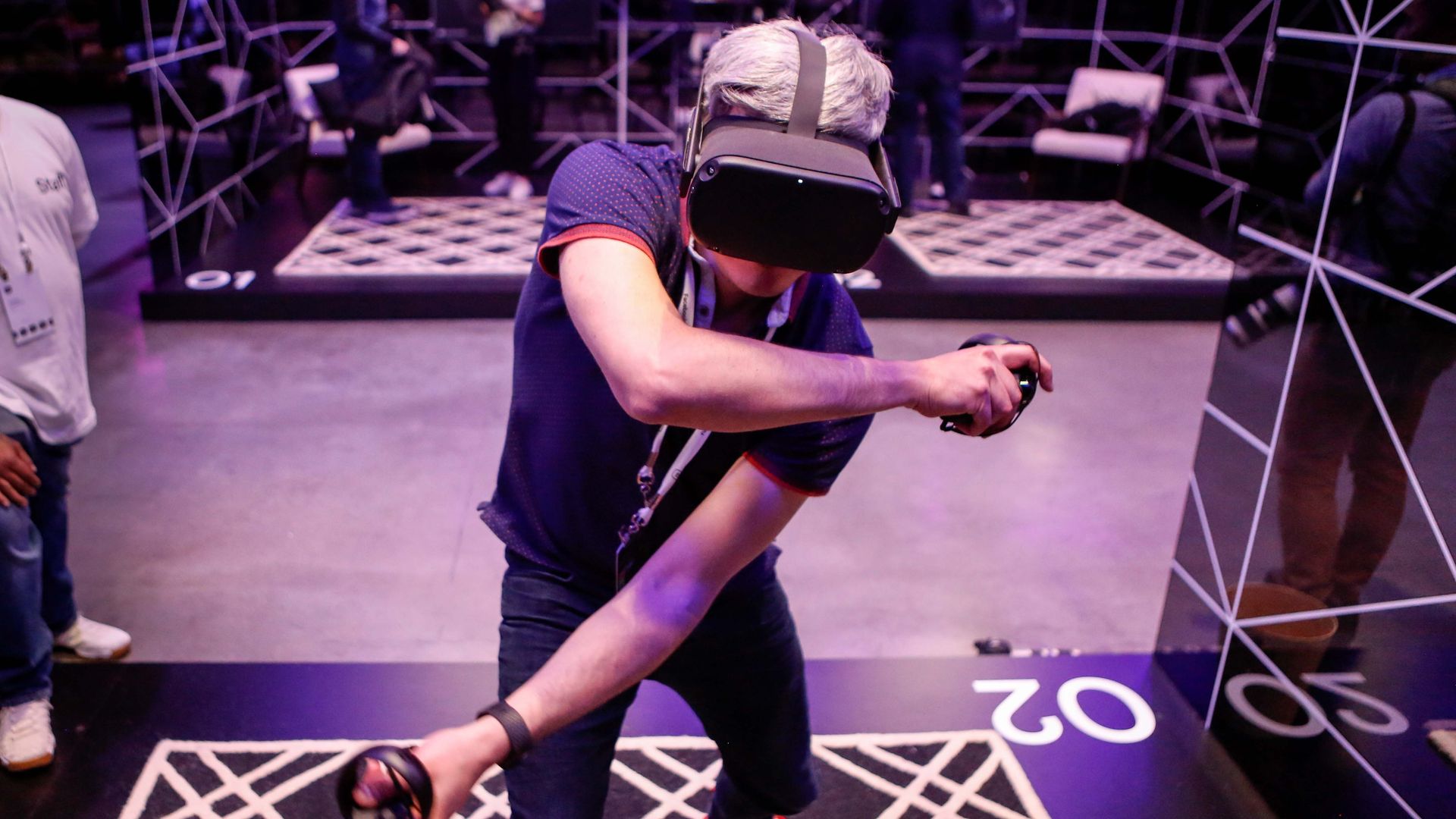 Facebook announced Monday that it will buy CTRL-Labs, a startup developing an arm-worn device that reads brain signals. The companies did not disclose the deal's price tag, but reports range from upwards of $500 million to as much as $1 billion.
Why it matters: Facebook has been developing its own brain–machine interface for several years, but this is a major acquisition that could propel its technology quickly forward — and in a way that's potentially less invasive of users' privacy.
Details: CTRL-Labs will join Facebook's Reality Labs division, and will drive new ways of interacting with virtual worlds, Facebook VP Andrew Bosworth wrote on Monday.
The startup has been developing wrist-worn devices that can read brain signals from nerves in the arm. It can tell, for example, if you are about to move a finger, but don't move it.
As Facebook's Bosworth described it: "It captures your intention so you can share a photo with a friend using an imperceptible movement or just by, well, intending to."
CTRL-Labs founder Thomas Reardon told Axios in an August interview that his company had already begun making some devices available to developers and academic researchers, in hopes of "beginning a new platform wave."
"In my dream, people feel frustrated when they take off the band," Reardon said.
While the device can pick up a decision to move, it can't decipher higher-level thoughts from your head.
That's unlike a different strain of technology that Facebook is working on: head-mounted devices that it says will allow users to do things like type with their thoughts.
Go deeper