Stephanie Grisham says White House briefings were "theater"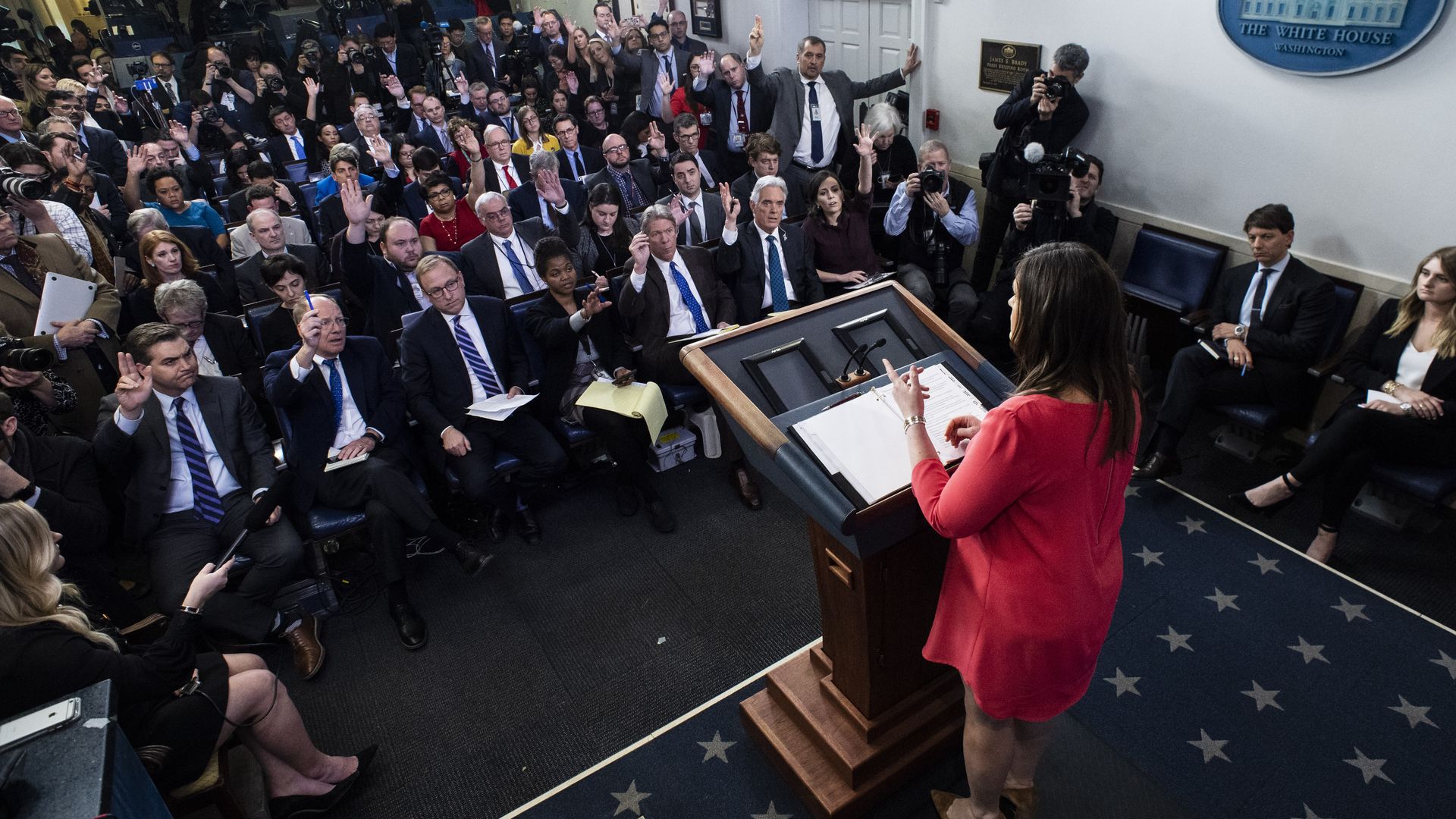 White House press secretary Stephanie Grisham told "Fox & Friends" Monday that she has no plans to resume regular press briefings.
The big picture: The briefings, which started during the Clinton administration, have become increasingly rare in President Trump's White House. It has been more than 6 months since a press secretary has held a traditional briefing.
In January, Trump tweeted that he told Grisham's predecessor, Sarah Sanders, "not to bother" with briefings because the press covered her "rudely and inaccurately."
"Ultimately, if the president decides that it's something we should do, we can do that. But right now, he's doing just fine. And to be honest, the briefings had become a lot of theater, and I think that a lot of reporters were doing it to get famous. They're writing books now. They're all getting famous off of this presidency, so I think it's great what we're doing now."
— Stephanie Grisham to "Fox & Friends"
The other side: Grisham said Trump is his own best spokesperson, and she called him the "most accessible president in history," citing his frequent informal gaggles with the press.
Critics argue that format is insufficient and that daily briefings present a regular venue in which the press can challenge the administration.
"While other avenues exist to obtain information, the robust, public back-and-forth we've come to expect in the James A. Brady Briefing Room helps highlight that no one in a healthy republic is above being questioned," said former White House Correspondents' Association president Oliver Knox in January.
Go deeper: Trump allies raise money to target reporters
Go deeper