Trump doubles down on defense of Ukraine conversation about Biden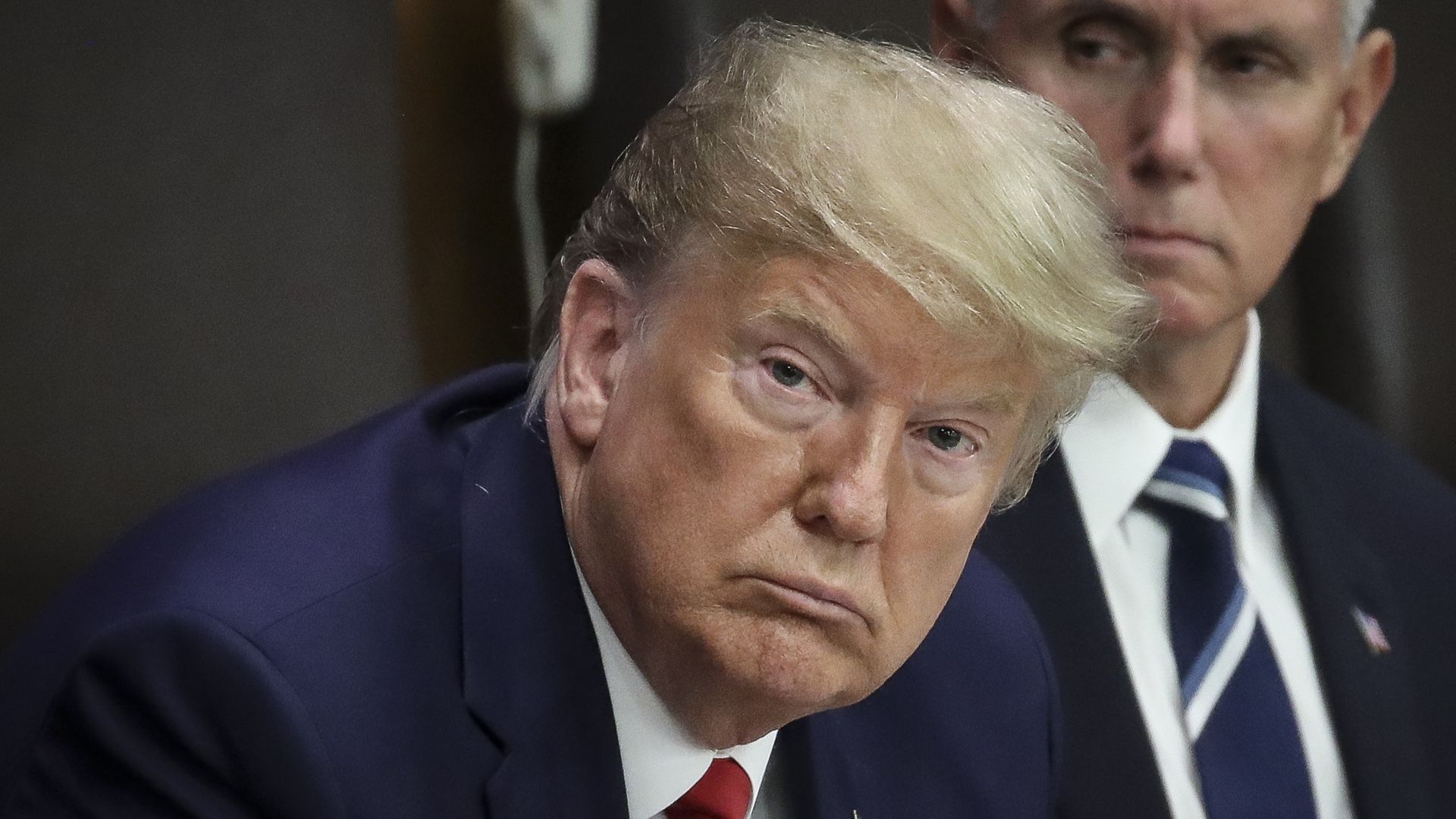 While speaking to reporters at the UN General Assembly gathering on Monday, President Trump doubled down on claims that he was right to discuss Joe Biden and his son during a July phone call with Ukrainian President Volodymyr Zelensky.
"If you don't talk about corruption, why would you give money to a country that you think is corrupt? One of the reasons [Zelensky] got elected is he was going to stop corruption. So it's very important that on occasion you speak to somebody about corruption. Very important."
Why it matters: There is no evidence for Trump and Rudy Giuliani's claims that Biden pressured Ukraine to fire a prosecutor because he was investigating his son, according to a New York Times fact-check. Trump has denied that there was "quid pro quo" involved in his conversation with Zelensky, but he seemed to suggest in his comments Monday that he would not provide foreign aid to a country that is "corrupt."
After withholding $250 million in foreign aid for an "interagency review," the Trump administration released the money to Ukraine earlier this month. There is no evidence that the release is tied to Trump's calls for Ukraine to investigate Biden.
What they're saying: Trump denied that he pressured Zelensky in any way and accused the "crooked" media of covering for Biden because he's a Democrat.
"If a Republican ever did what Joe Biden did, if a Republican ever said what Joe Biden said, they'd be getting the electric chair right now," Trump said. "Look at the double standards. You people ought to be ashamed of yourself."
Asked whether he would release the transcript of his call with Zelensky, Trump said he "may do it" and that he hopes the public can see it soon. He then added that he doesn't think releasing calls with foreign leaders sets a "great precedent" and that he's concerned the media would misconstrue the story.
Go deeper: Key House committees threaten subpoenas over Trump-Ukraine allegations
Go deeper