Farm aid from Trump's trade war has cost more than double the 2009 auto bailout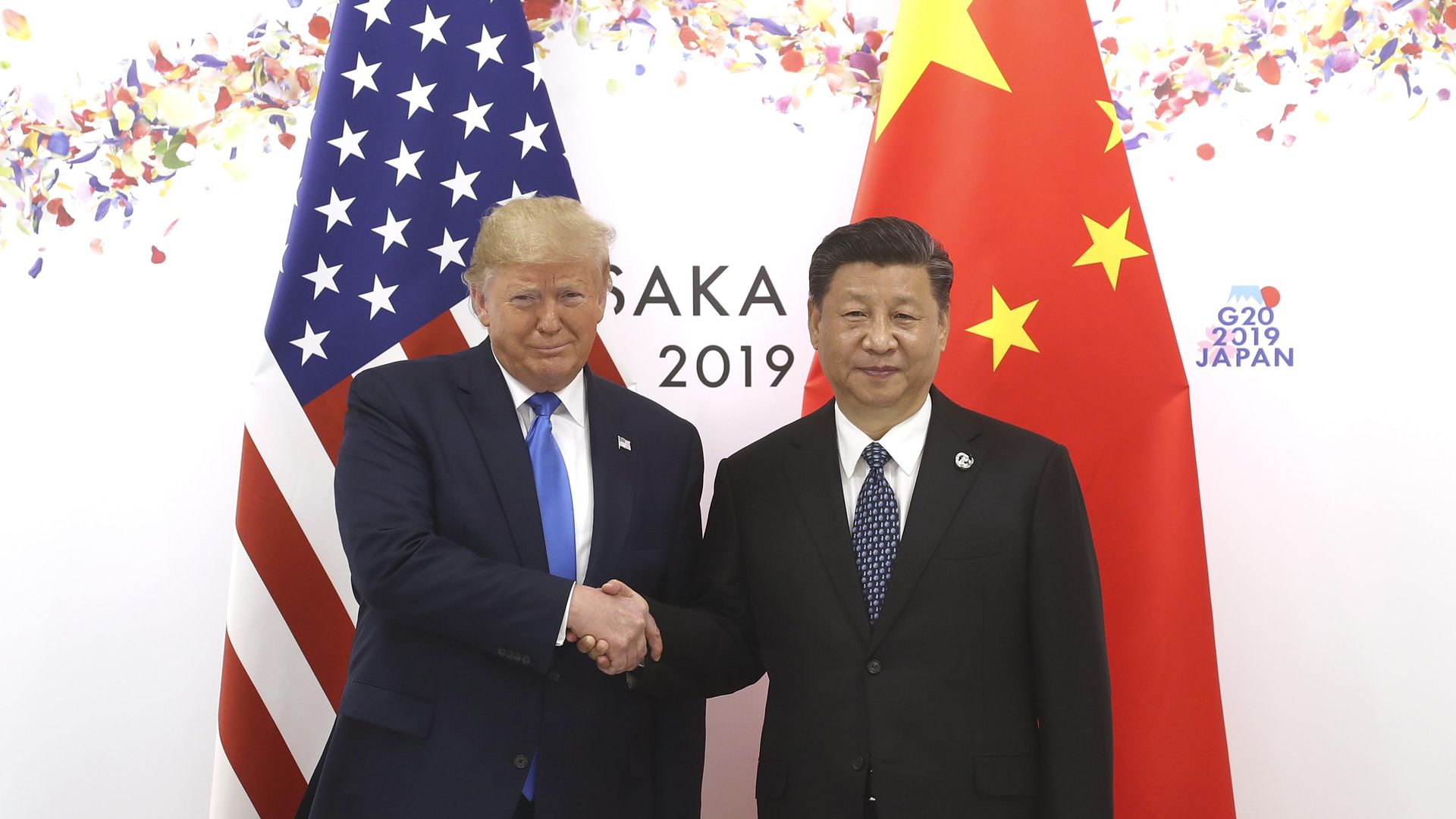 Farmer subsidies from the Trump administration aimed at mitigating the effects of the U.S.-China trade war have reached $28 billion, about double the amount of money shelled out in the government bailout of Detroit automakers in 2009, Bloomberg reports.
Why it matters: Trump's bailout still doesn't cover all of the farmers' losses. The government has provided $973 million in aid to Iowa farmers during a trade war that is estimated to have cost them $1.7 billion in losses, according to Iowa State University researchers cited by Bloomberg.
The big picture: The farmers' losses are just another data point underscoring the negative effects that the trade war has had on Americans. It has led to bigger trade deficits with China, dented consumer sentiment and is weighing down the global economy, according to the International Monetary Fund.
Yes, but: Despite those losses, the trade war doesn't appear to have broken Trump's support in rural areas.
Trump had a 52% approval rating among people in rural areas in August, compared to a 40% approval rating overall, per Gallup.
Trump's support among farmers increased from 60% to 67% between 2018 and 2019, according to a Farm Futures poll taken this summer.
Go deeper: Tough times in farm country
Go deeper