Trump at Howdy Modi rally: India and U.S. must protect our borders
President Donald Trump declared in front of a 50,000-strong crowd at a Houston event honoring Indian Prime Minister Narendra Modi, "India and the United States understand that to keep our communities safe, we must protect our borders."
Why it matters: Trump's comments at the "Howdy Modi" rally that border security is "vital" to the U.S. and India come weeks after India sent thousands of troops to the Indian-administered Kashmir and erased the special status of the majority-Muslim state — escalating tensions with Pakistan in the disputed region.
The big picture: Kashmir has been a source of conflict between India and Pakistan since partition in 1947 and is now effectively split between the countries.
Per Axios' Dave Lawler, "Pakistan's Prime Minister Imran Khan has repeatedly compared India's ruling Bharatiya Janata Party (BJP) to the Nazis and warned without evidence of an 'impending genocide' in Kashmir."
The Houston Chronicle notes 2 Kashmiri citizens are suing Modi in federal court in Texas for alleged human rights abuses in Kashmir.
In photos: "Howdy Modi" rally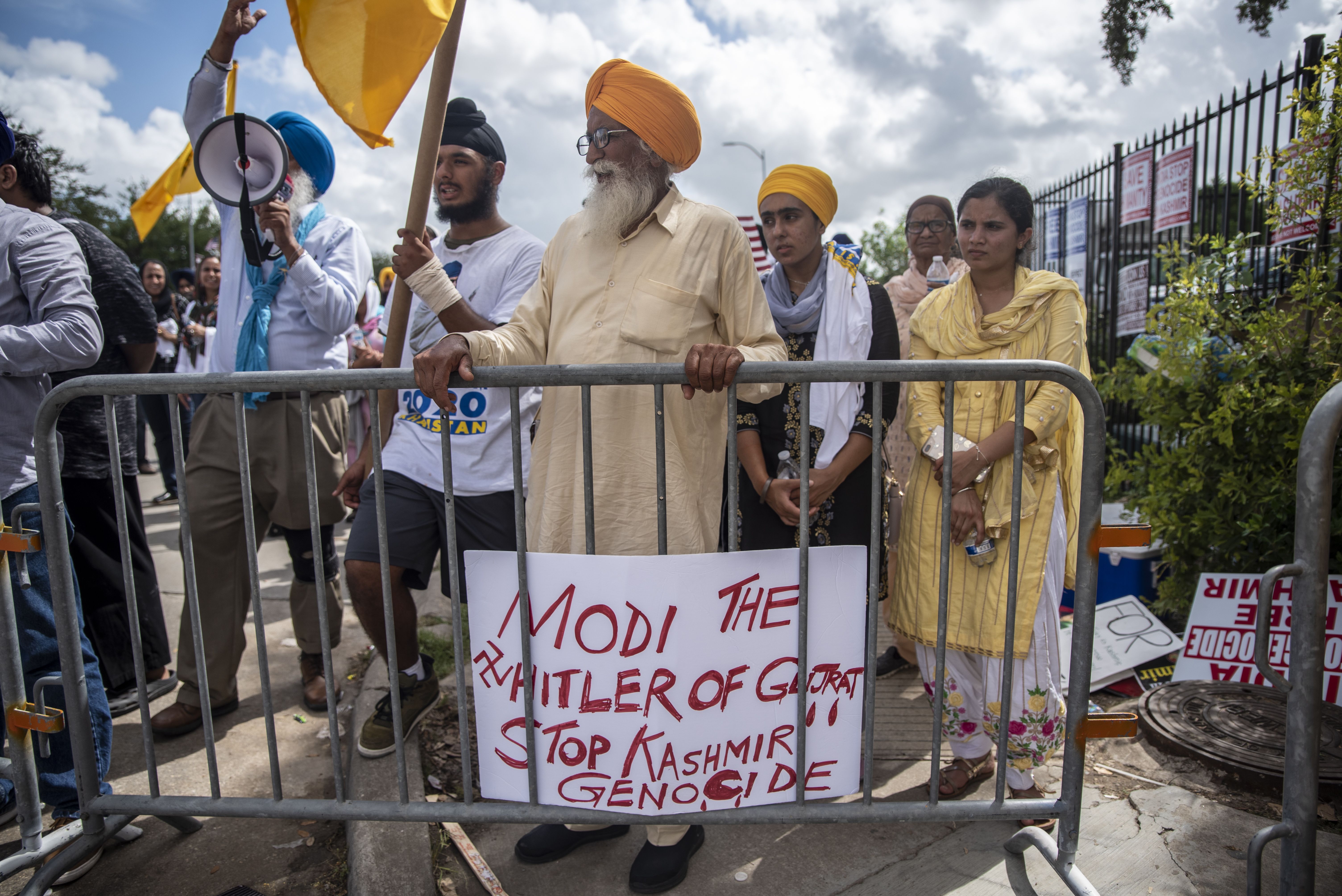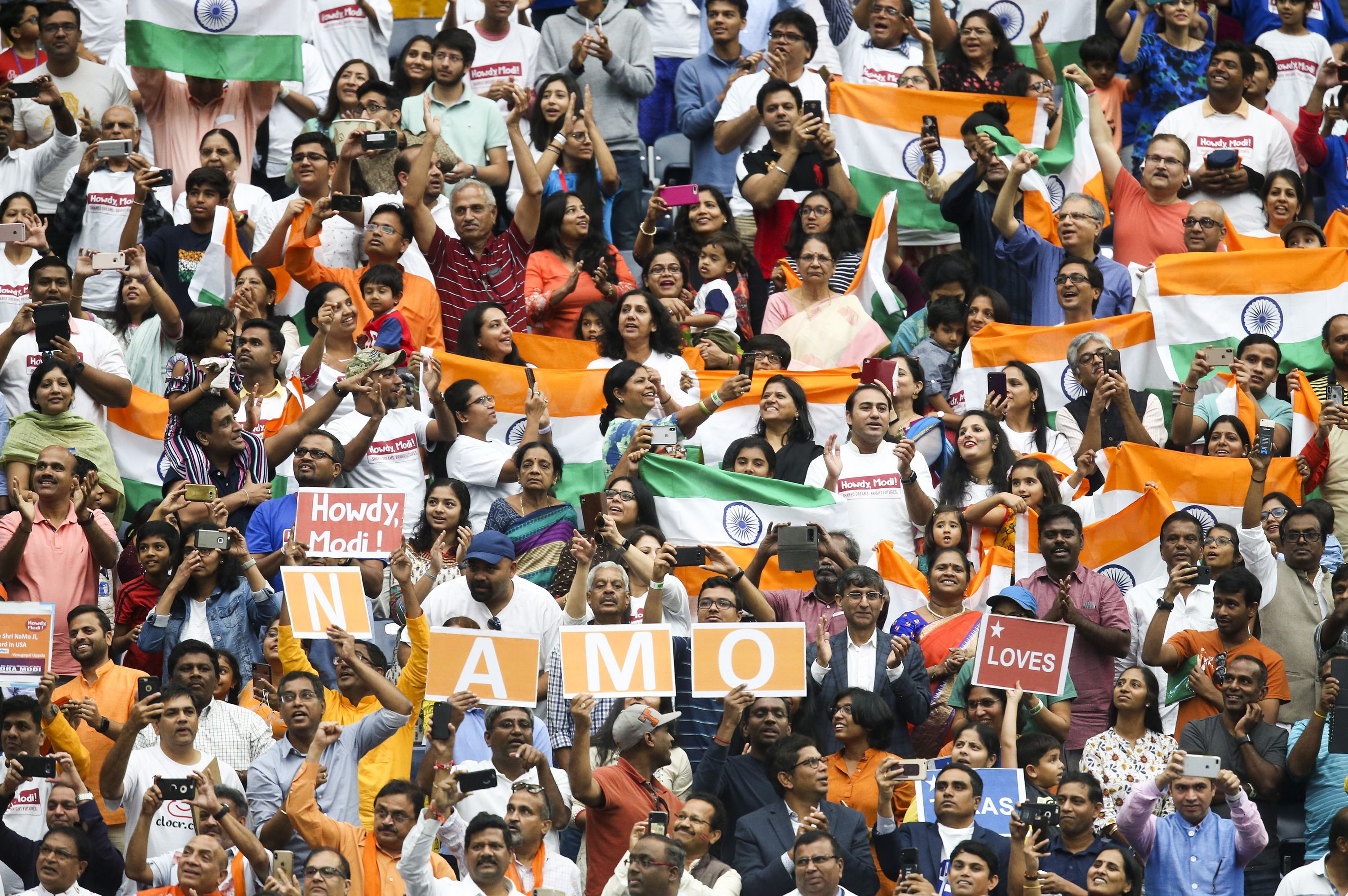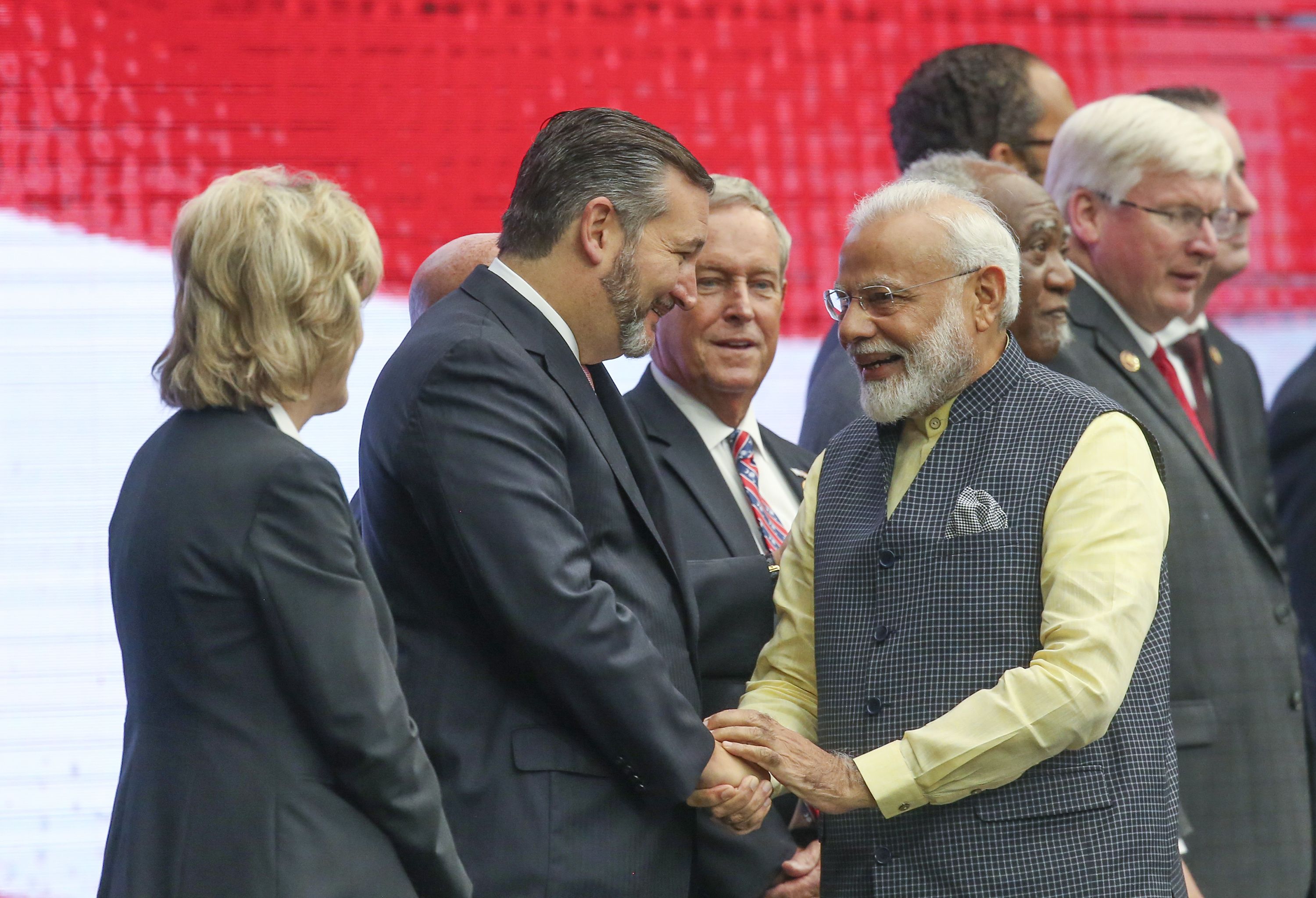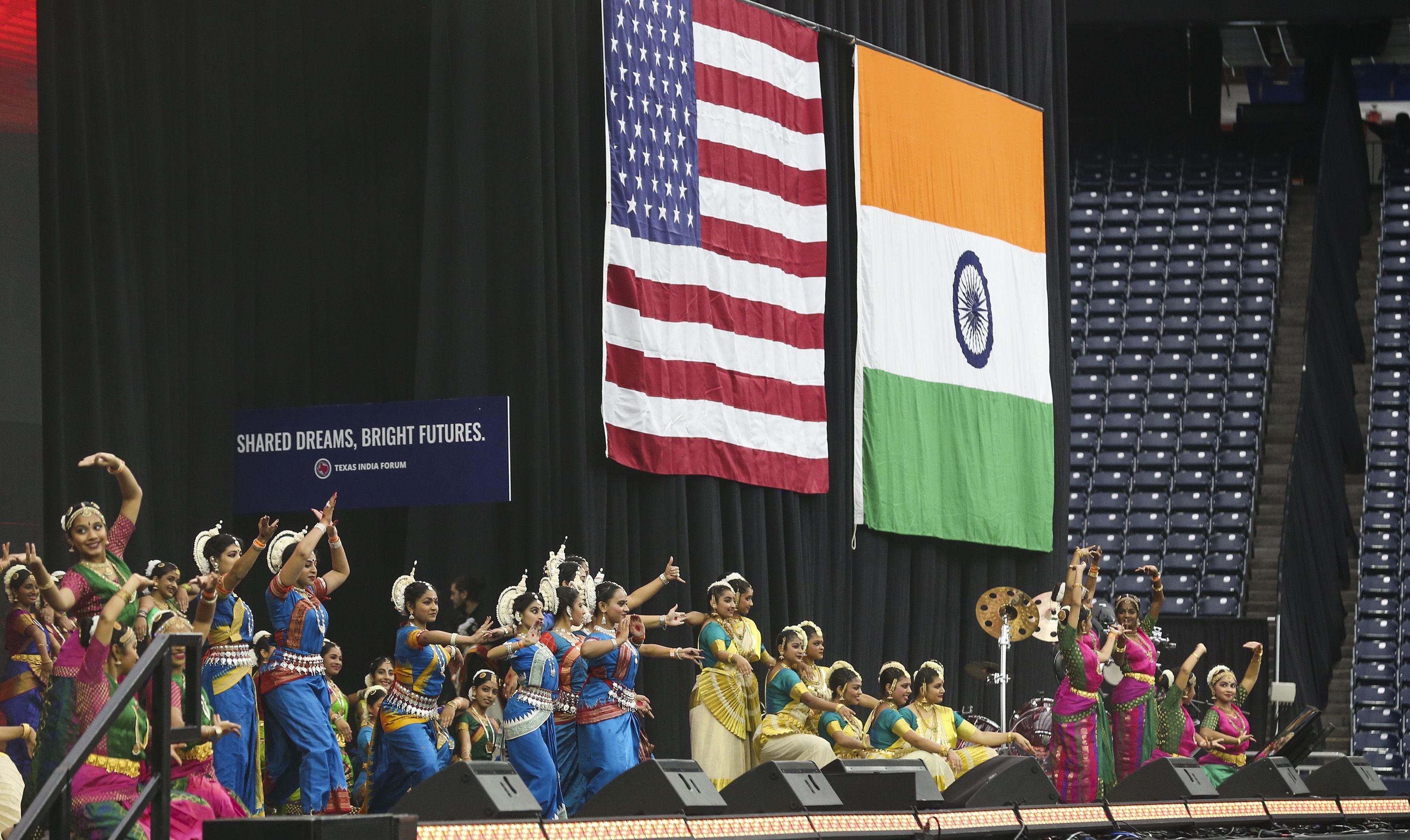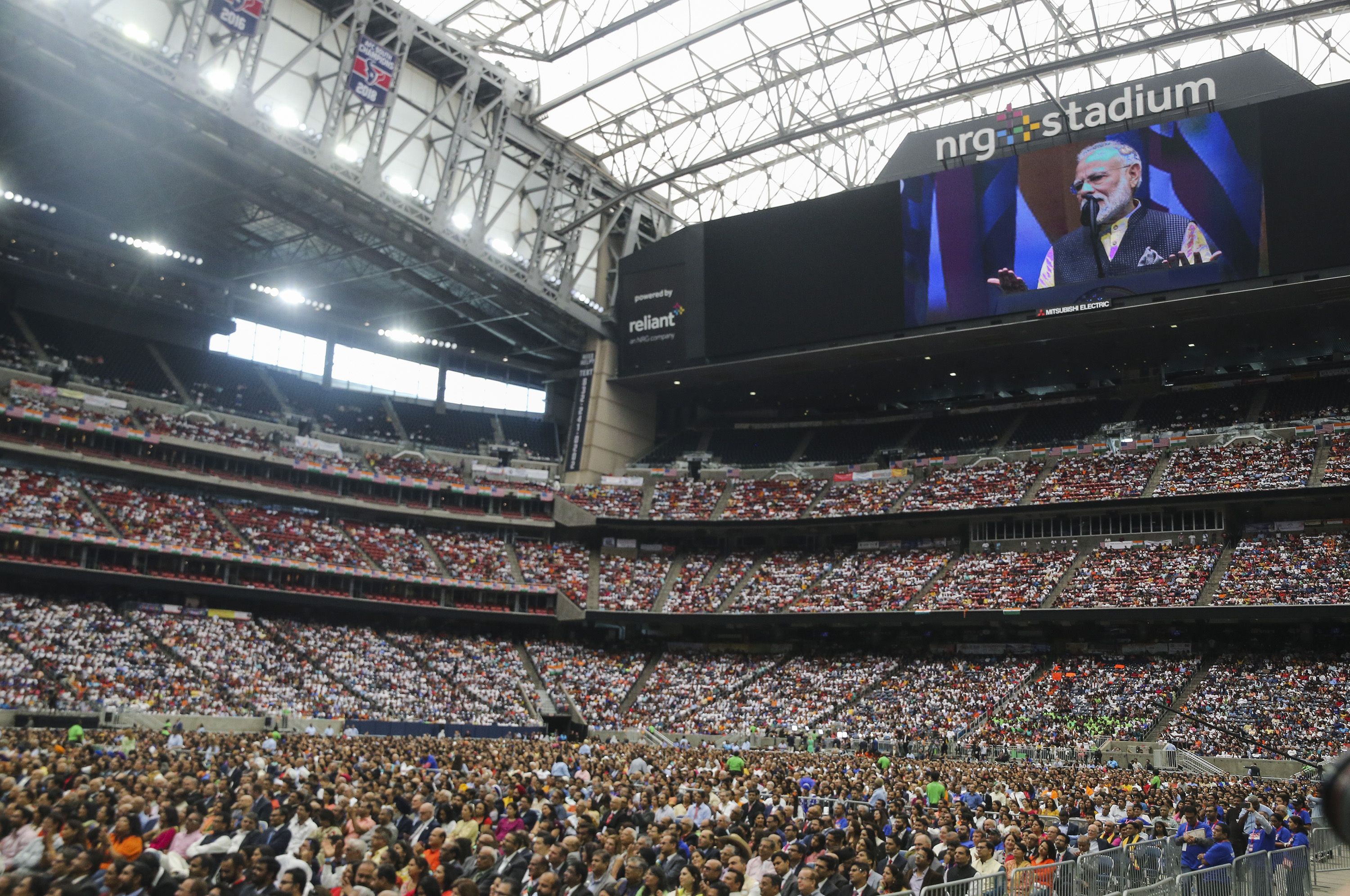 Go deeper: Pakistan struggles to rally the world against India's Kashmir crackdown
Go deeper