American farmers are pivoting to solar power to pay the bills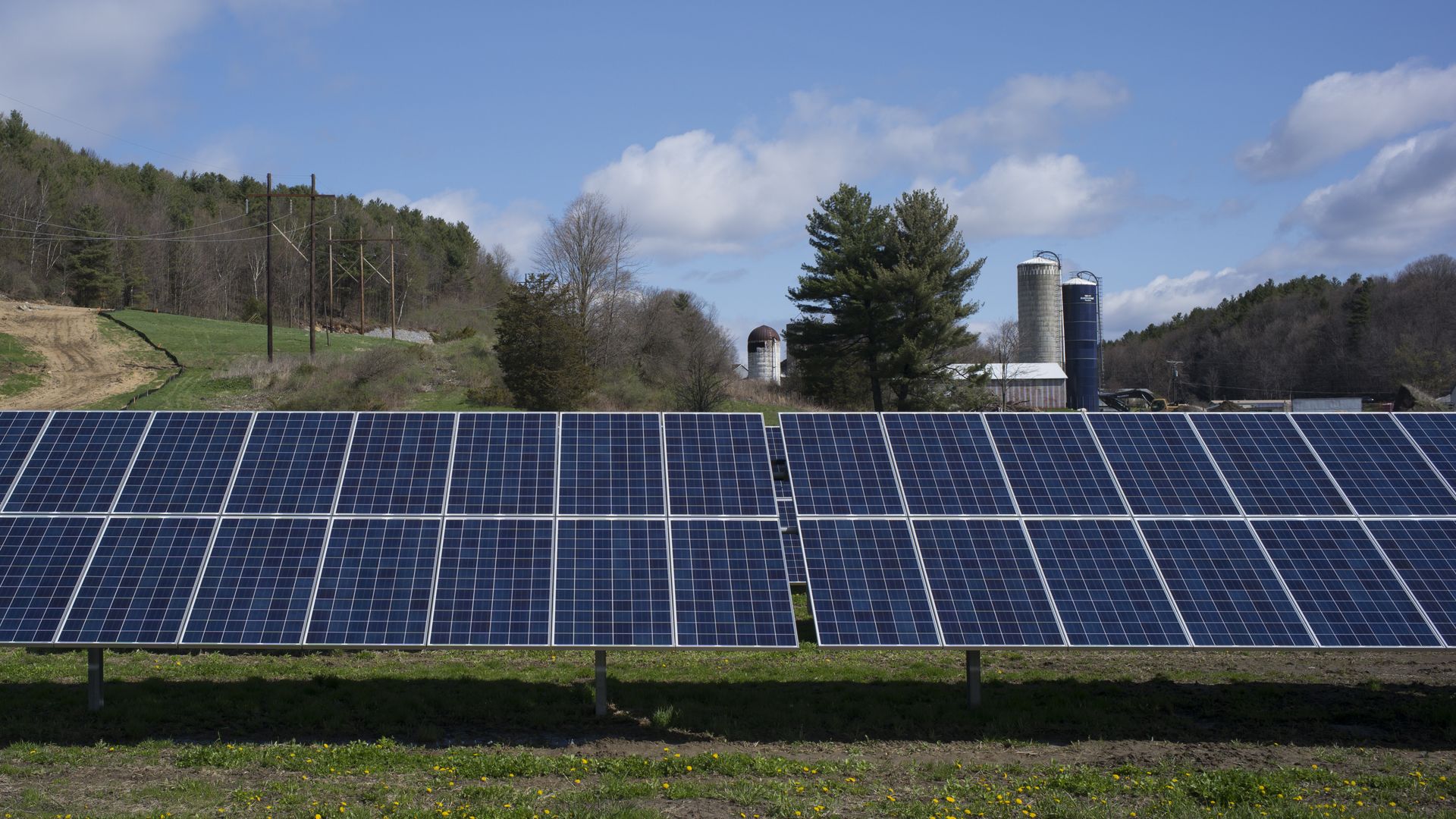 U.S. farmers are increasingly installing solar panels to help make ends meet, writes the Wall Street Journal.
Why it matters: The effects of the U.S.-China trade war and record spring rainfalls across the center of the country left many farmers unable to fully plant their crops, requiring them to find new sources of income.
How it works: Farmers lease land to energy companies to generate solar power — or install their own solar panels to cut their electricity bills.
Both methods can net more than $1,000 a month, according to farmers and renewable-energy advocates.
This is especially lucrative in states with competitive power-generation sectors because companies will compete for leases.
Yes, but: Some farmers are hesitant to lease to power companies for years at a time because they could make more money planting if crop prices rebound.
Go deeper: As wind and solar energy grow, so do their challenges
Go deeper