Chuck Schumer demands Senate investigation of Trump-Ukraine allegations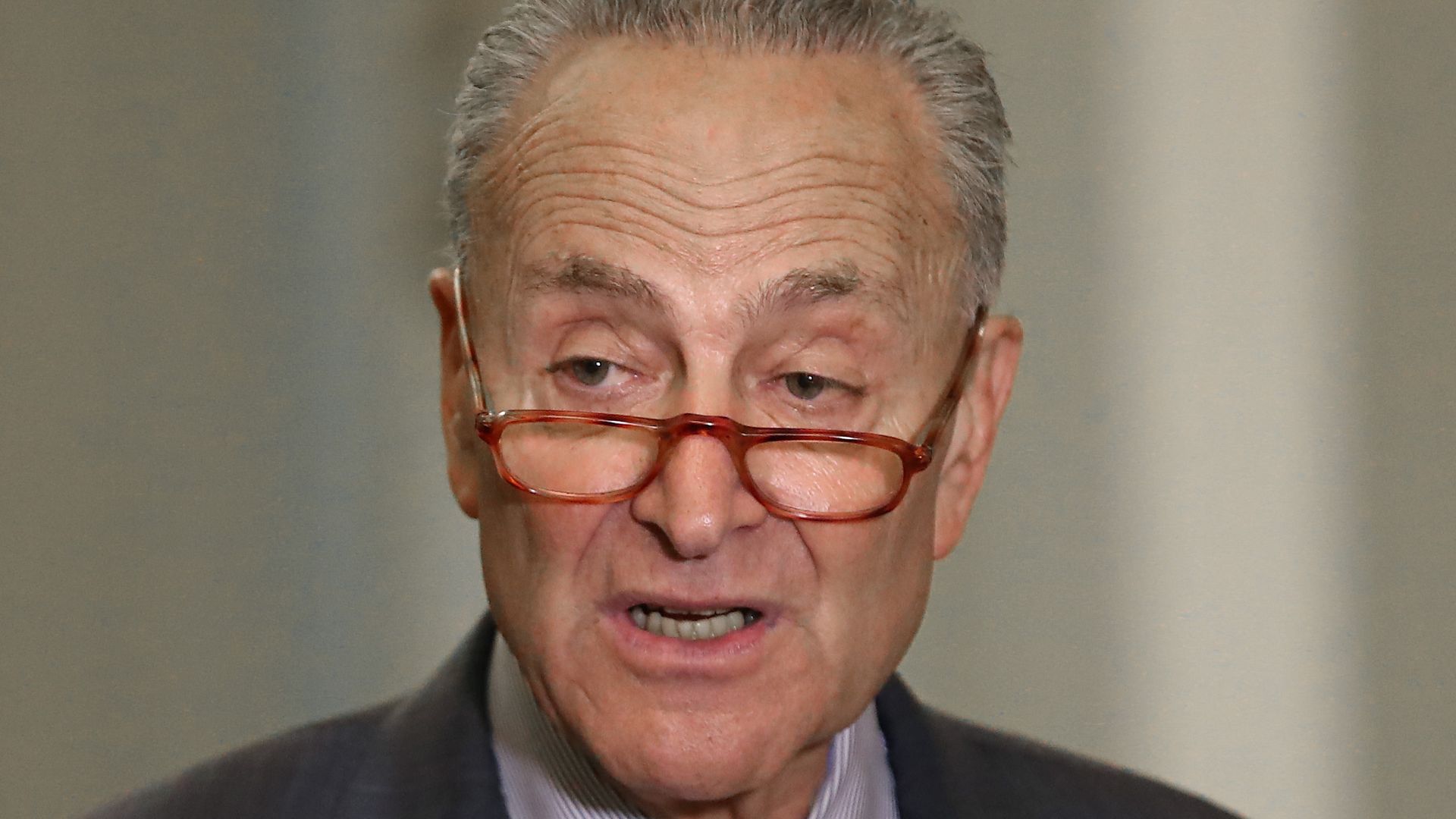 Senate Minority Leader Chuck Schumer (D-N.Y.) on Monday called on Majority Leader Mitch McConnell (R-Ky.) to launch an investigation into allegations that President Trump asked the president of Ukraine to investigate Joe Biden in exchange for security assistance.
Why it matters: The request is likely to fall on deaf ears. Sen. Mitt Romney (R-Utah) is the only Republican thus far to condemn the allegations — at least part of which Trump has confirmed himself — as "troubling in the extreme."
Driving the news: Trump confirmed on Sunday that he discussed Biden and his son during a phone call with Ukrainian President Volodymyr Zelensky on July 25.
It's not yet clear whether the conversation is related to a controversial whistleblower complaint that the Trump administration has refused to turn over to Congress, which Schumer also called on his Republican colleagues to investigate.
"The Republican Senate's 'see no evil, hear no evil' attitude toward such a serious national security concern is unacceptable & must change," Schumer wrote.
Schumer requested that Senate committees take the following actions:
Convene hearings with acting director of national intelligence Joseph Maguire, Secretary of State Mike Pompeo and Trump's lawyer Rudy Giuliani, among others.
Issue a subpoena for the whistleblower complaint.
Request that the White House release transcripts of the conversation between Trump and Zelensky.
Identify who in the administration requested the delay of $341 million in security assistance to Ukraine.
Insist the Office of Legal Counsel provide a legal opinion or guidance on the administration's obligation to give the whistleblower complaint to Congress.
Go deeper: Trump's defiance on Ukraine
Go deeper