Number of first responders drops amid growing frequency of natural disasters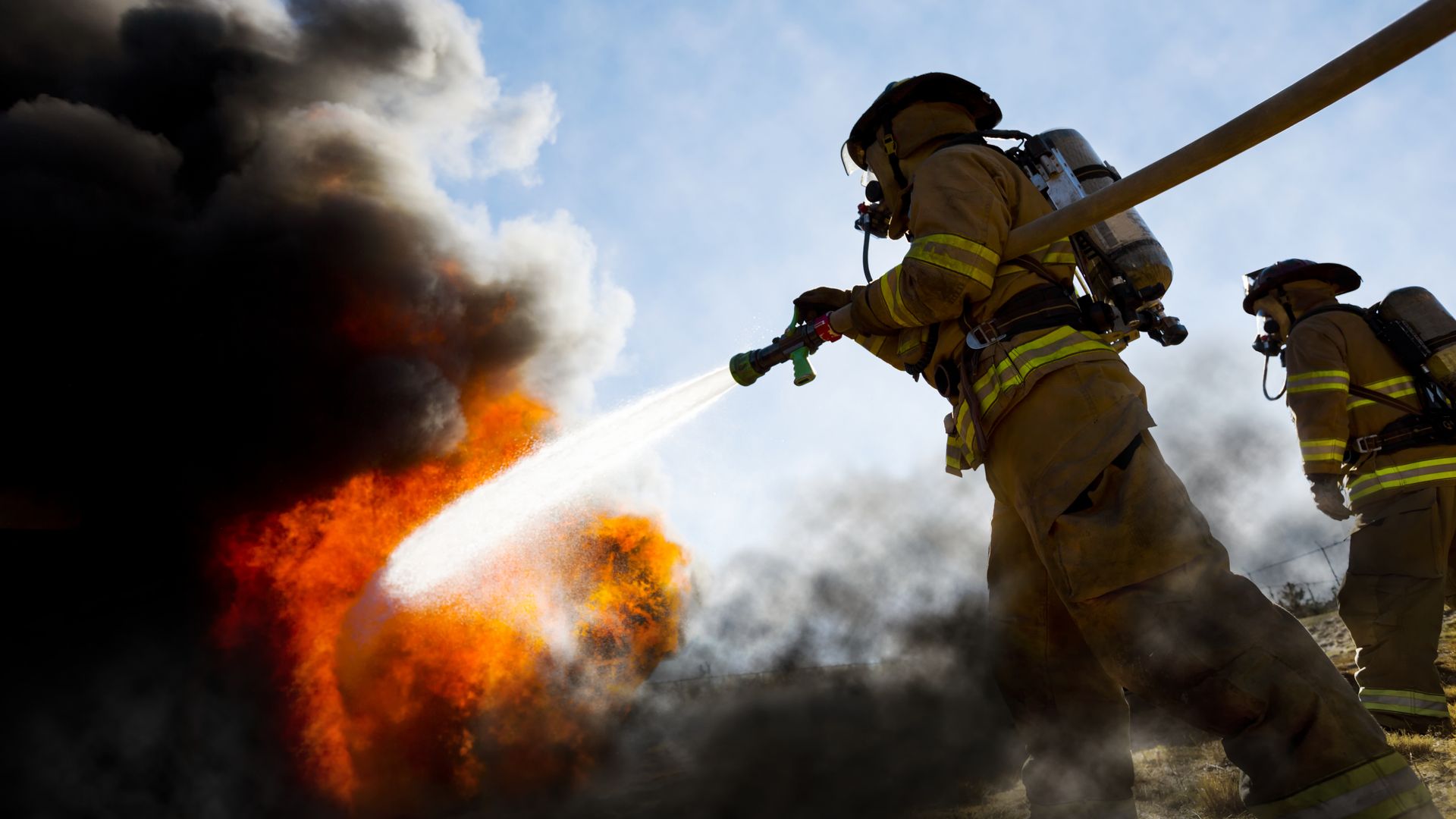 A higher frequency of natural disasters in the U.S. is putting a strain on first responders who are already grappling with lower staff numbers, AP reports.
The big picture: While the population of career firefighters has increased in recent years, approximately two-thirds of the United States' 30,000 fire departments are made up of volunteers. Per the National Volunteer Fire Council, the number of volunteer firefighters has dropped from 814,850 to 682,600 over the past 4 years.
"The bottom line is that people have a lot less time than they used to," Natalie Simpson, an operations management professor at University at Buffalo, told the AP.
The number of calls to emergency fire departments is also on the rise, according to the National Fire Protection Association Survey. With that has come higher expectations and standards for the types of services firefighters must provide.
Per the AP: "Both career and volunteer firefighters are now trained in emergency medical services and multihazard responses. It's rare that they respond to actual fires, and even rarer to a natural disaster. Still, experts say they need to be prepared."
Between the lines: Climate change doesn't cause natural disasters to occur, but it's an aggravator factor in extreme weather events such as hurricanes and heatwaves.
Go deeper: How climate change affects our weather
Go deeper