Romney condemns Trump-Ukraine allegations as "troubling in the extreme"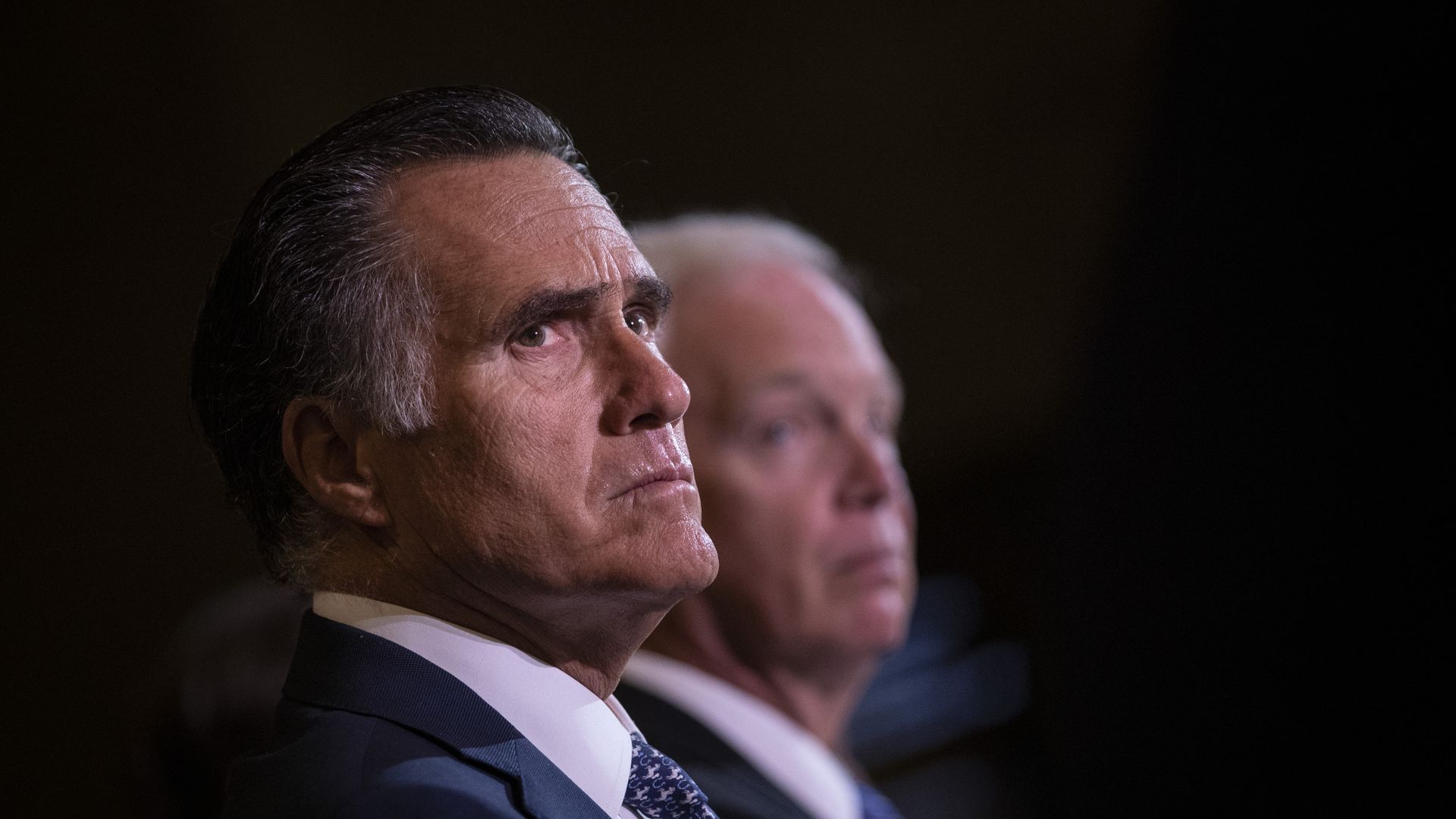 Sen. Mitt Romney (R-Utah) on Sunday responded to allegations that President Trump pressured Ukrainian President Volodymyr Zelensky to investigate Joe Biden and his son, condemning them as "troubling in the extreme" and tweeting that it's "[c]ritical for the facts to come out."
Why it matters: Romney's comments are the harshest to come from a Republican senator thus far, with others largely remaining silent or dismissing the allegations as gossip. It's worth noting, however, that both Trump and his lawyer Rudy Giuliani confirmed on Sunday that the president discussed Biden during a July 25 phone call with Zelensky, though they contend that there was no "quid pro quo" involved.
The big picture: This is not the first time that Romney, a former presidential candidate, has spoken out against Trump. After the release of the redacted Mueller report in April, Romney tweeted that he was "sickened at the extent and pervasiveness of dishonesty and misdirection by individuals in the highest office of the land, including the President."
But despite his condemnation of Trump's behavior at various points, Romney has never gone as far as Democrats in specifically calling for Trump to be investigated or impeached.
House Speaker Nancy Pelosi said on Sunday that if the administration continues to block a whistleblower complaint involving Trump and Ukraine from being released, "they will be entering a grave new chapter of lawlessness which will take us into a whole new stage of investigation."
Go deeper: Trump confirms he discussed Biden with Ukrainian president
Go deeper