Trump tweets video of media covering Hunter Biden and claims media not covering Hunter Biden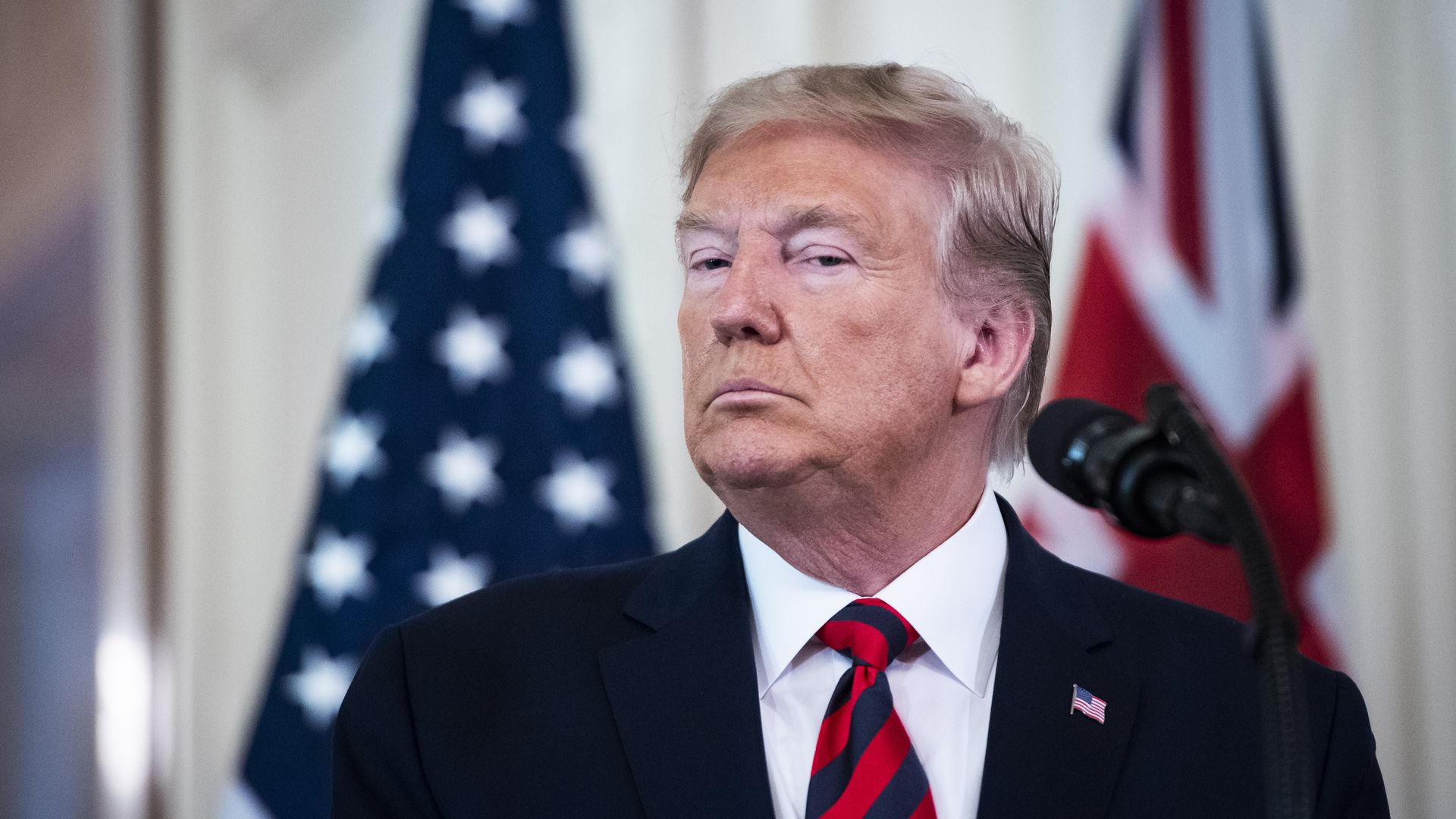 In a string of Saturday morning tweets, President Trump responded to claims that Ukraine is at the center of a whistleblower's complaint, describing the "Ukraine Witch Hunt" as a cover-up for former Vice President Joe Biden and his son.
Reality check: Trump claims Biden attempted to pressure the Ukrainian government to fire a prosecutor who investigated an oil company tied to Biden's son, Hunter. But it's unclear that there's a reasonable case to launch a formal investigation, JustSecurity noted earlier this month.
Trump's tweets:
"The Fake News Media and their partner, the Democrat Party, want to stay as far away as possible from the Joe Biden demand that the Ukrainian Government fire a prosecutor who was investigating his son, or they won't get a very large amount of U.S. money, so they fabricate a.....
....story about me and a perfectly fine and routine conversation I had with the new President of the Ukraine. Nothing was said that was in any way wrong, but Biden's demand, on the other hand, was a complete and total disaster. The Fake News knows this but doesn't want to report!"
— President Trump
on Twitter
Go deeper: Trump's defiance on Ukraine
Go deeper