Swing states Wisconsin and Pennsylvania lost the most factory jobs last year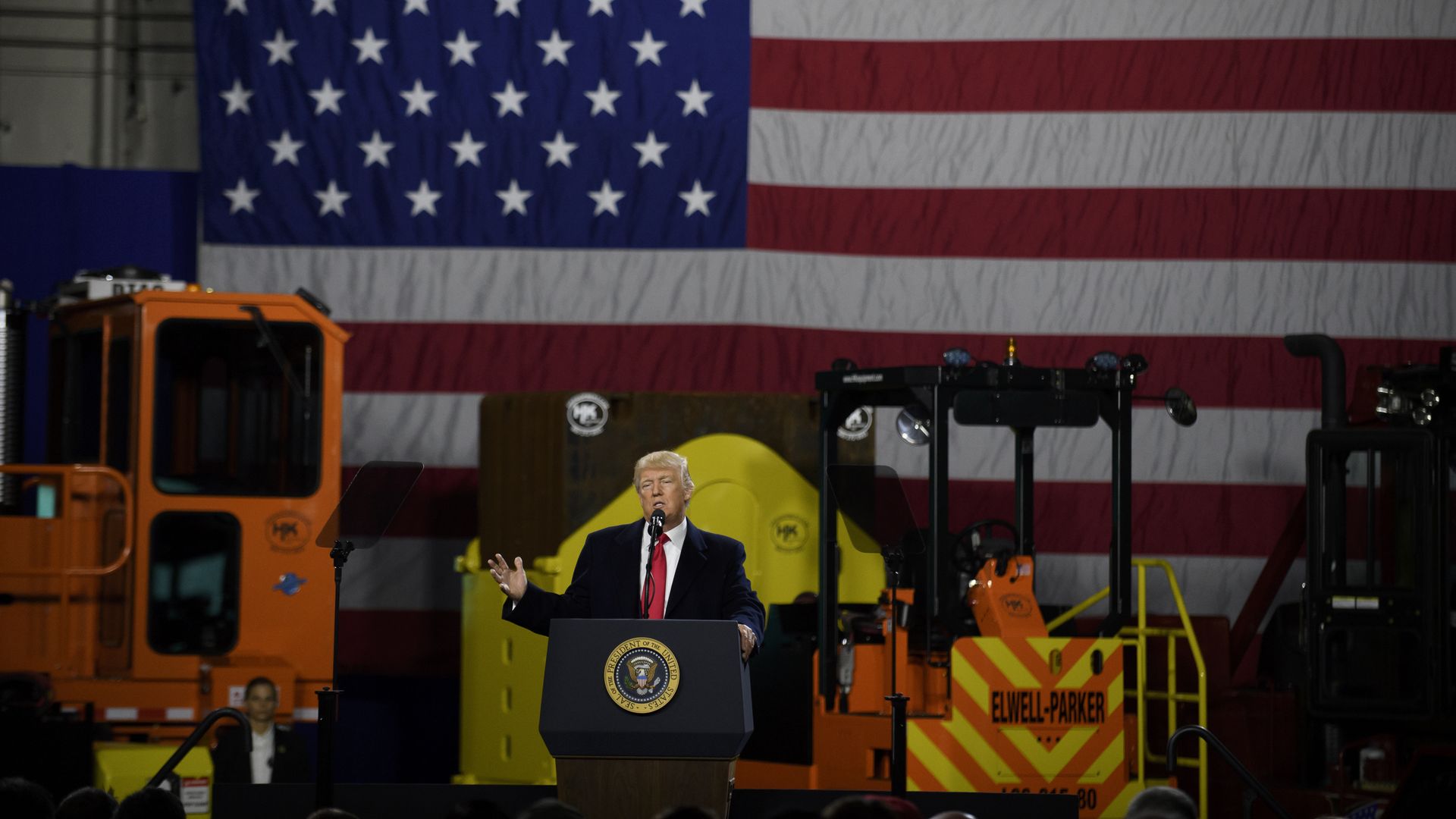 Pennsylvania and Wisconsin lost thousands of manufacturing jobs over the past 12 months, despite President Trump's claims that "assembly lines are 'roaring,'" Bloomberg reports, citing new regional data from the Labor Department.
Between the lines: Trump's "pledges to reignite the [manufacturing] sector are a cornerstone of his economic message," writes Bloomberg. The swing states were helpful to Trump's 2016 victory, and will be important in his run for a second term in 2020.
The big picture: Manufacturing has struggled in the U.S. over the last year, as the trade war with China rages on and global demand has slowed — "making some companies hesitant to invest," per Bloomberg.
"While data from the Federal Reserve showed some improvement last month, with production of goods increasing more than expected, the broader picture remains challenging," according to Bloomberg.
By the numbers, per new regional Labor Department data:
Wisconsin lost nearly 5,000 manufacturing jobs.
Pennsylvania lost another 8,000 factory positions.
But, but, but: Other Rust Belt states, including Michigan and Ohio saw gains in manufacturing jobs.
In total, the U.S has added 138,000 manufacturing positions in the past 12 months; however, only 44,000 jobs emerged in 2019, compared to the 454,000 in 2017 and 2018.
Go deeper: Trump approval in key Rust Belt areas rises despite slow economic growth
Go deeper