See an ice avalanche on Mars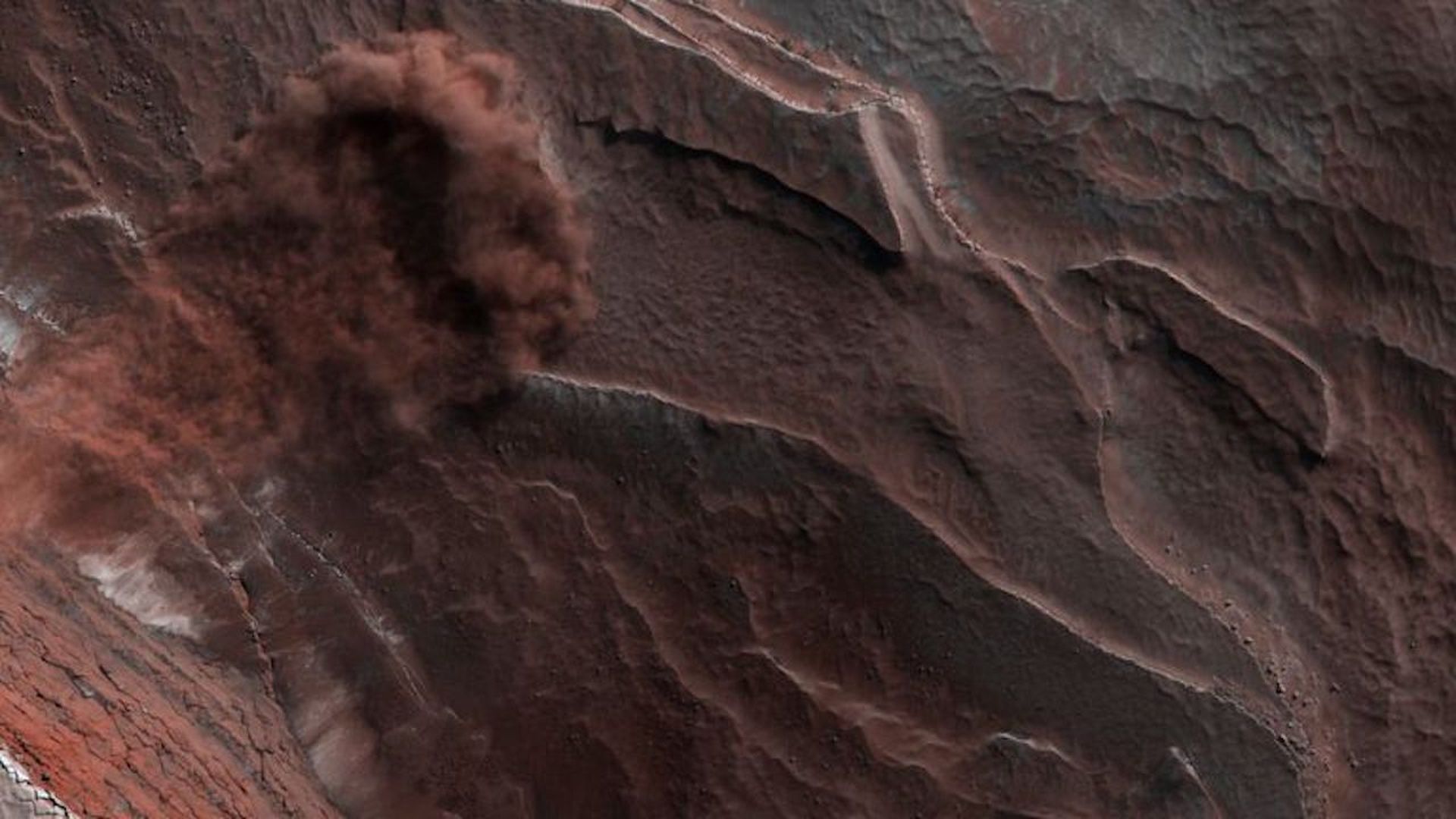 A photo taken in May by NASA's Mars Reconnaissance Orbiter shows an avalanche of ice falling on the planet.
What they're hearing: "Every spring the sun shines on the side of the stack of layers at the North Pole of Mars known as the north polar layered deposits. The warmth destabilizes the ice and blocks break loose," NASA said in an image description.
"When they reach the bottom of the more than 500 meter tall cliff face, the blocks kick up a cloud of dust."
The MRO has been beaming back photos of Martian geology since its arrival in orbit around the planet in 2006.
The bottom line: A fleet of satellites orbiting Mars allows us to see the changing face of the Red Planet throughout the year, and sometimes its surface looks remarkably similar to Earth.
Go deeper