Venezuela refugee crisis overwhelms Colombia: "We don't have the money"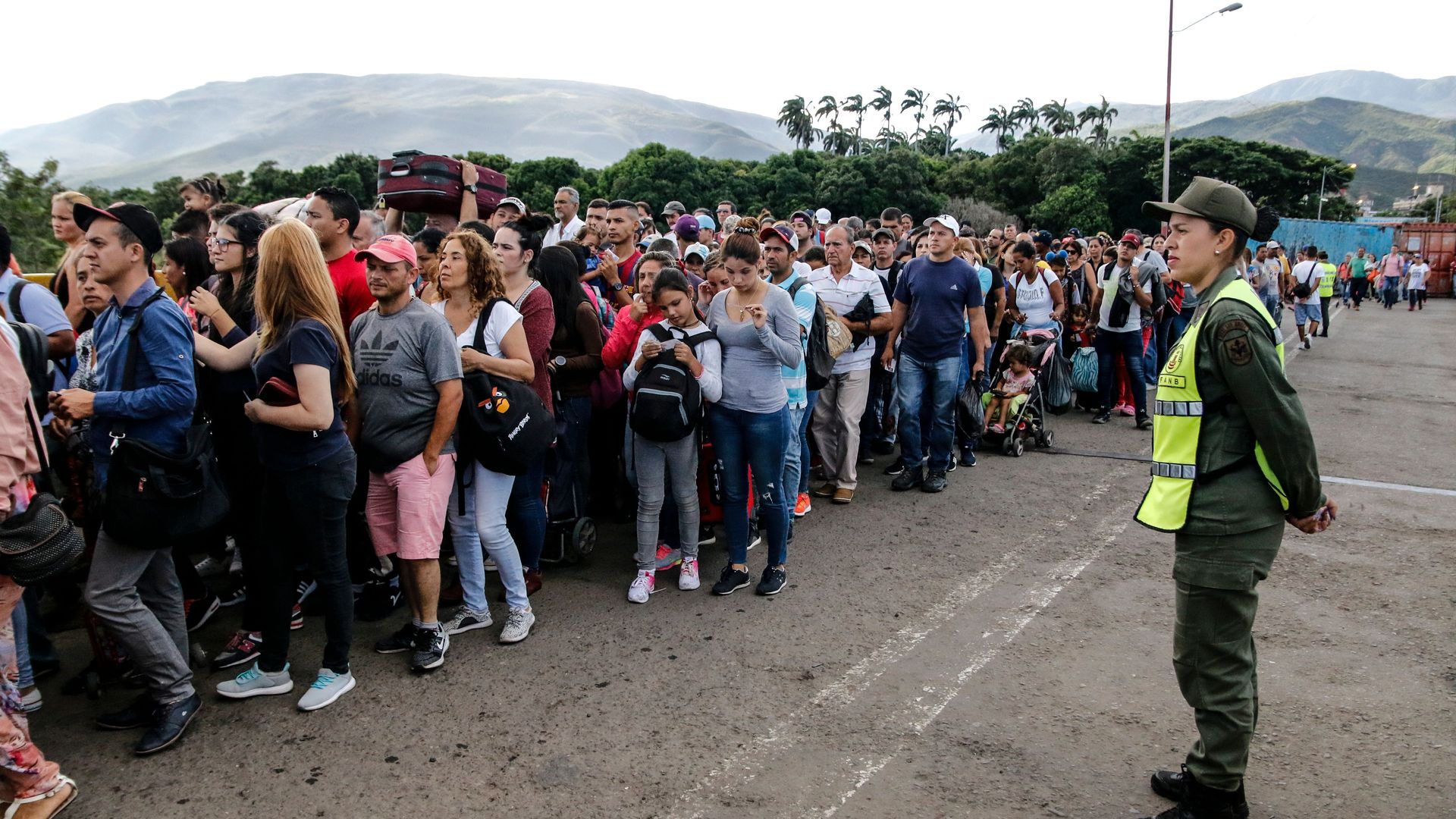 Colombia expects the number of Venezuelan refugees within its borders to rise from an already staggering 1.4 million to 3 million by 2021 if the current crisis continues, Ambassador Francisco Santos told reporters at a briefing on Wednesday, adding, "to be very sincere, if it goes to 3 million, we don't have the money."
The big picture: Venezuela's exodus now rivals Syria's, and countries including Ecuador and Peru are taking steps to stem the flow of refugees. Not Colombia. "With this government, with this president, that's going to be the policy: open doors," Santos says.
While he said Colombia's handling of the crisis should be an example for the world, it is "causing huge problems, especially in the health budgets, the education budgets."
"Even the smallest town in Colombia has Venezuelan migrants, and a lot of them," Santos says. In big cities like Bogotá, "the musicality of the language in the streets is changing."
It's a new phenomenon for Colombia. The country hasn't seen a big immigration wave since arrivals from the Ottoman Empire more than a century ago, Santos says.
"I'm greatly surprised at how people have received them. I think the solidarity has been huge. But I also think that the tension is beginning to increase because of the numbers. You're starting to hear a different discourse."
The bottom line: "We don't know," Santos admitted when asked how Colombia will handle this in the longer term. He said more aid was needed from the U.S. and Europe, as well as from international organizations.
Go deeper: The world shuts its doors.
Go deeper