Uber sues NYC to stop ride-hailing cap on for-hire drivers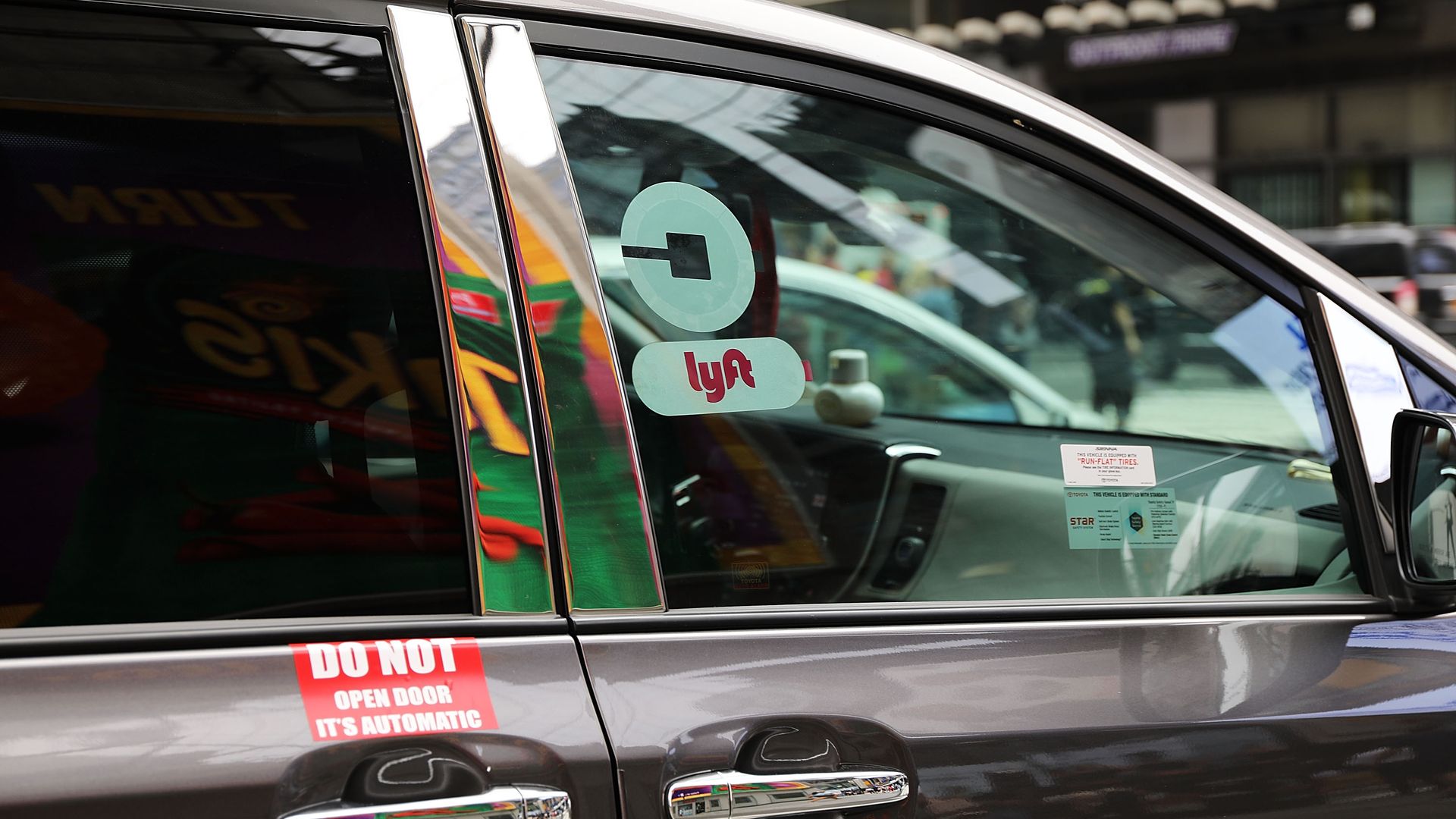 Uber filed a lawsuit on Friday against New York City to overturn rules limiting the time ride-hail drivers can spend in high-traffic areas, claiming the city's "cruising cap" rule will make it harder for drivers to make money and calling it "a rushed and unlawful process."
What they're saying: Mayor Bill de Blasio stressed in August that the city's e-haling caps "have resulted in increased wages and families finally have some relief." Uber argues drivers' pay will decrease and riders will wait longer.
The big picture: New York City, the Taxi and Limousine Commission and ride-hailing companies like Uber and Lyft have been attempting to reduce vehicle congestion in the city.
Ride-hail companies need to cut the average time that drivers cruise passenger-free by 31% within the next year under the new regulations, Crain's reports. Uber said no ride-hail company has ever achieved that type of reduction in cruising rate.
Background: The city's Taxi and Limousine Commission voted unanimously in August to extend the original limitation on the number of licenses that can be issued, and included a "cruising cap" to reduce the number of vehicles that roam throughout the city without passengers.
"While reducing congestion in Manhattan is an important goal—and one Uber has publicly and vocally supported—the August 2019 rule is the product of a rushed and unlawful process, including reliance on flawed and arbitrary economic modeling, which was designed to arrive at a predetermined result that is likely not even feasible."
— Uber said in Friday's court filing
Read the lawsuit
Go deeper: New York judge dismisses Lyft's lawsuit over driver minimum wage
Go deeper